Learn about an automatic leave management system which streamlines the attendance management of employees during hybrid working model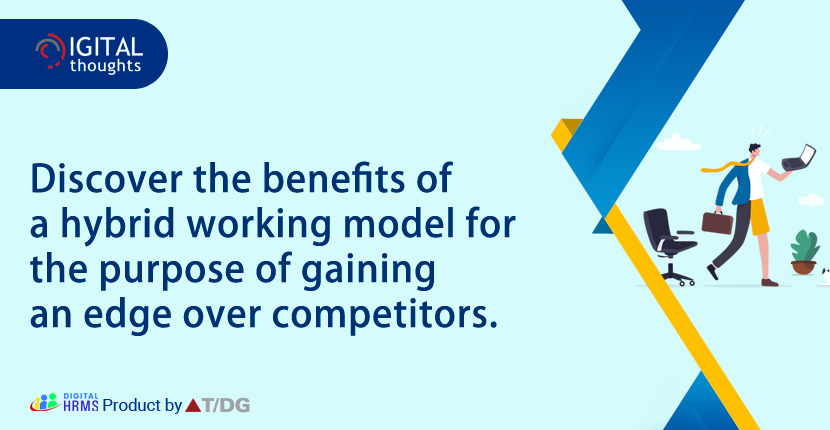 Remote working is one of the most significant changes the 2020 epidemic will make to the business world. It seemed impossible to complete work in any other manner because the majority of businesses around the globe depended on the daily physical presence of their employees and adhered to conventional workforce management practices. Working remotely was frequently viewed as an unsuccessful endeavor without an HRMS software.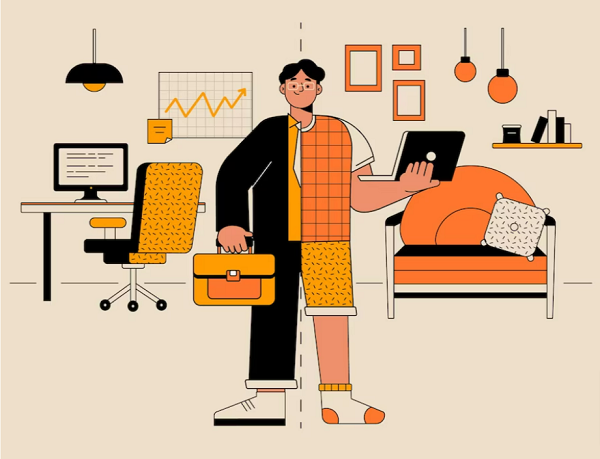 How has that idea performed since the year 2020?
Study reveals the complete reverse. Work-from-home (WFH) is a flexible choice that employees favor, and research has shown that it is superior to the conventional way of working with an HRMS software.
According to studies, employees were significantly more effective in 2020 than they were in 2019, when most employees did not work from home.
Surveys eventually revealed that workers did not want the option of working from home to be taken away when lockdowns began to ease up around the globe. They favored a hybrid working model, which combines working from home and working from the workplace usually aided by HRMS software.
In other words, it's time to get used to hybrid working as the new standard. And the more information you have, the better equipped you will be.
Which hybrid working model strategy would be best for your company?
At the end of the day, the best hybrid working model relies on the needs and work culture of the company. Hybrid working model has taken on many different forms over the years. However, the majority of these variants can be divided into 3 major groups:
All employees must report to work on the fixed days
Offering all employees flexible options
Certain employees can have flexible options
Benefits of the hybrid working model
•
Work-life balance
The flexibility of the hybrid work plan gives workers more time to focus on themselves, which is the main reason why they prefer it. The pandemic has caused a significant change in objectives. Many workers have personally encountered loss and desire to make the most of their time by spending more time with their loved ones, pets, or pursuing their interests.
• Savings for both the individual and the company
Rent burns a significant hole in the pockets of both companies and their employees. Organizations that use hybrid working can choose more cost-effective alternatives such as co-working areas or remote offices. According to McKinsey research, companies can possibly reduce real estate expenses by more than 30% by rethinking conventional office space. According to studies, this increases corporate profitability by more than 21%.
Employees benefit from hybrid working model by being able to remain in their hometowns, shift away from cities, and save considerably on living and transportation expenses, employing HRMS as hybrid work solution.
• Increased employment and output
Previously, a business located in a city had a hiring pool that was restricted to that location. Candidates from other areas of the nation or the globe were required to relocate in order to work for the group. However, employment has become more borderless since the epidemic with HRMS as hybrid work solution. This is particularly true in the technology sector.
Overall, hybrid working model appears to benefit both employers and employees. Adapting to this operating paradigm has more advantages than disadvantages. Improved retention, increased output, broader recruiting possibilities, and lower overhead costs—hybrid working model is the future, and it appears to be green for all stakeholders so far.
Employees can register for and apply leaves, request work from home, monitor alerts, and manage optional holidays through the HRMS as hybrid work solution.
In terms of staff productivity, effective time and attendance management is critical to an organization's performance. Poor absence and attendance handling, on the other hand, can be harmful to a business.
Check our website at
www.digitalhrms.com
or send us an email at
marketing@digitalhrms.com
, and one of our representatives will contact you. Get complete access to Digital HRMS for free for the next 90 days. Only available for a short time!