Next Level of Automation Testing Capability with QARA Enterprise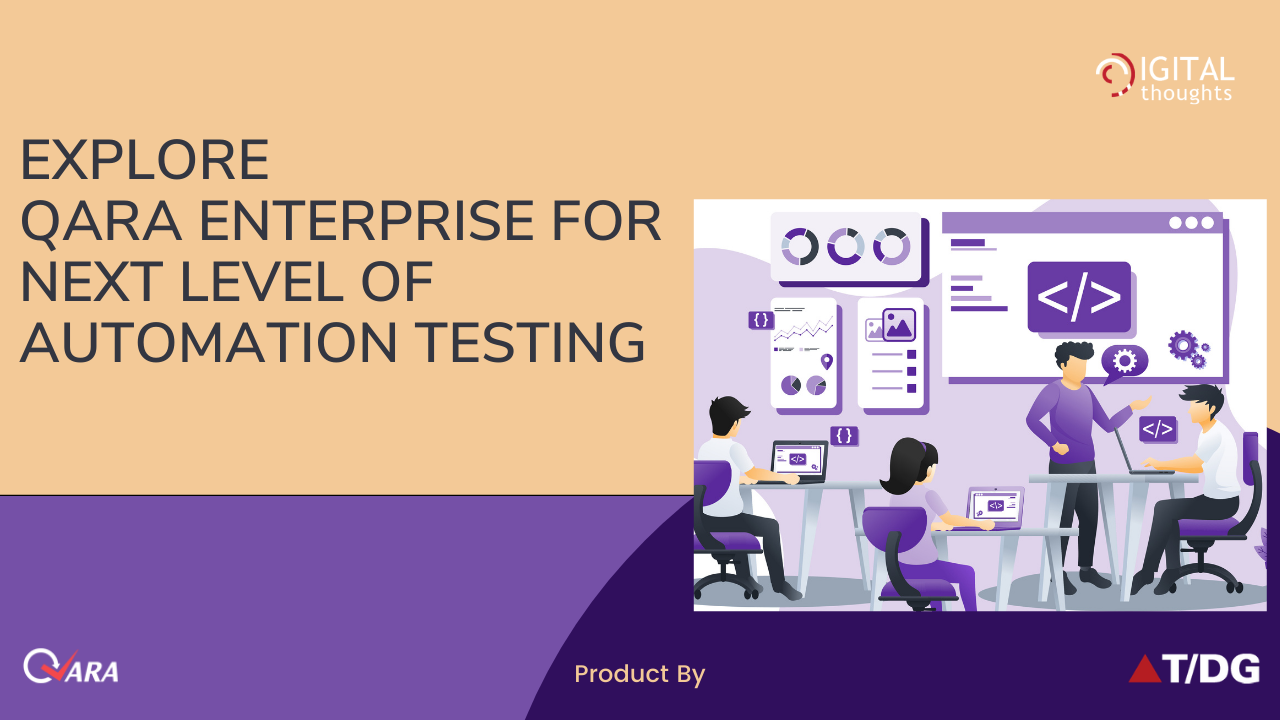 Test automation is a relatively new concept in the world of software testing. However, even during the short timeframe since it was first introduced, automation testing has witnessed several breakthroughs. Today, concepts like Agile and DevOps are revolutionizing the way QA professionals approach testing. The evolving market scenario has also created the need for a more efficient approach to testing, with rising competition and the expectations of the app users to have new updates on their mobile apps.

Today, there is the need for frequent app releases which calls for frequent testing and deployment. The new age automation testing tools like
QARA Enterprise
are what QA teams need in order to maximize test coverage within stipulated timeframes. QARA Enterprise is not just a test automation tool but a complete suite for end-to-end test management.
Accelerating Testing Capability with QARA Enterprise
QARA Enterprise is an integrated platform that supports declarative, zero coding functional test automation design, management, planning, and execution along with built-in reporting capabilities. The platform is built on open source Selenium and offers excellent automated test tracking, management and reporting. This enables centralized and version-controlled test catalogues for a range of external interfaces, yields, licenses as well as workforce cost reductions while significantly boosting productivity in an agile-iterative product development lifecycle.

QARA Enterprise is tailor-made for organizations that wish to convert their manual test cases to automation scripts with a lean automation engineering team and want to dramatically reduce the testing cycle time without compromising on the quality of test scripts, and QARA makes it possible with its automatically generated test scripts. It presently generates Selenium C# which can help the testing departments service larger client needs and focus on improved team productivity.

Given below is the Test Automation Framework of QARA Enterprise, which ensures that enterprises cut down significant amount of regression testing cycles, identify defects in earlier phases of the product life cycle and predict the go-to-market time confidently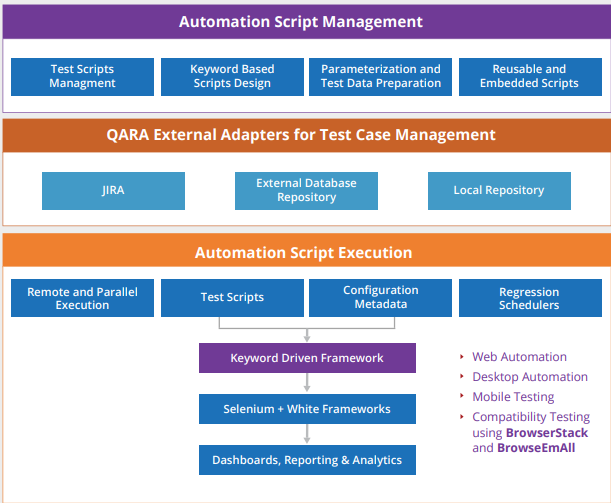 Why Choose QARA Enterprise
Support for Web, Desktop and Mobile testing from a single integrated platform
Keyword Driven Framework
Support for Compatibility Testing on BrowserStack
Parallel Execution Support
Parameterization for testing multiple data sets
Extensibility through Plugins
Data-Driven Testing
Recording option to capture test case actions
Web-based Reporting and Analytics Support
QARA Enterprise is the complete test automation and test management tool that QA teams need in order to accelerate their testing and develop the highest quality products in minimum time.
Want to know more about how QARA Enterprise can help you? Visit our website
www.qaratest.com
or drop us an email on
tdg-marketing@thedigitalgroup.com
and our team will get back to you at the earliest.
Read more about automation with QARA Enterprise:
End to End Testing with QARA Enterprise Test Automation Tool