Optimize Your Resources with Help of Top Resource Allocation Platforms and Ace Over Competitors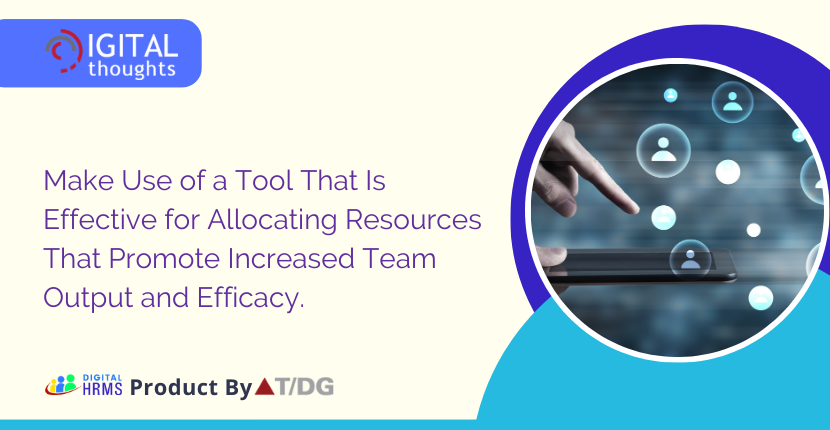 The allocation of resources is a crucial component of effective project administration. If you have a job to complete, you must distribute your resources correctly in order to complete it well, on schedule, and within budget. An efficient resource allocation platform comes into play here.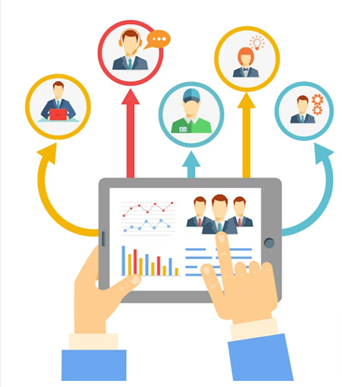 Each project that fulfils the required skill sets is given the resources it needs through the management of the resource allocation process. Each organisation has a RAS Provider who manages the allocation of funds for various internal projects. The goal of the Resource Allocation application is to make the process of allocating resources easier while promoting transparency and assuring optimum resource utilization within the organisation. In this way, the Admin allocates new hires to the proper divisions through process of resource allocation.
To master process of resource allocation, you must make your way through each task one by one, which can be made easier through an automated resource allocation software. The majority of utility of resource allocation platform fall into one of three categories:
People (employees, managers, vendors)
Tools (software, hardware, budget)
Time (yours and your customers')
People (employees, managers, vendors)
As a manager, you understand that your most valuable commodity is people, from the workers who do the job to the clients who approve the final product. Priority number one is allocating time for the appropriate individuals with the right abilities to get things done, whether you're in charge of accountants, construction employees, or delivery drivers.
Tools (software, hardware, budget)
Now that you've established an ideal schedule, you must provide your employees with the resources they need to complete their tasks. Of course, these differ by business, with contract management tools appearing very different from legal tools. The one thing that every employee requires is a method to keep track of what they're doing. When people are worried that they aren't working when they should be, or when they get distracted every time they need to seek a timetable modification, productivity declines, and even the best resource distribution can't get a project back on track. HR software is the answer most businesses look for.
Time (yours and your customers')
How many hours, days, months, or years will you need to complete a project? Which individuals have the necessary time to accomplish each task? And whose time do you require the most in order to complete your job quickly and correctly? Time is critical in resource allocation, but many managers depend on intuition and general knowledge to predict how long a particular job will take. It's an outdated strategy that frequently results in blown budgets and last-minute rushing.
Balancing all three resources is difficult, which is why many administrators excel at one at the cost of the others without an HR software.
Why Choose Digital HRMS for Resource Allocation Platform
A modular HR software framework called Digital HRMS provides distinct components for each HR function, and resource allocation platform is one of them. The automated resource allocation software for the Digital HRMS is the solution to the problems with resource allocation.
Digital HRMS is the answer if your HR department is having difficulty efficiently assigning and handling resources. The goal of the automated resource allocation software is to simplify resource management, improve openness, and make sure that resources are used to their full potential within the company.
The Digital HRMS resource allocation platform makes sure that resources are assigned to each project that are compatible with the necessary skill set. There is a RAS Provider in every organisation who is in charge of distributing resources to different initiatives.
Principal Benefits of Resource Allocation Platform
the most efficient use of the company's resources while also preventing the hiring of new employees who are not required.
the resource allocation planner can forecast resource availability using real-time information on the allocation status of each resource.
prevents project deadline extensions brought on by unexpected resource constraints.
straightforward application of resource planning to maximize resource utilization.
the projected quantity of resources for a specific time span.
increased team effectiveness and productivity.
prevents resource underutilization
enables managers to more effectively plan for the resource capabilities of the team and how to share those resources using the resource allocation platform to get the best results.
Our team will contact you if you visit our website at
www.digitalhrms.com
or send an email to
marketing@digitalhrms.com
. Get 90 days of full access to the Digital HRMS for free right now. Only available for a limited time!