Overcome Challenges of your Organizational Infrastructure Management with Efficient Managed Infrastructure Services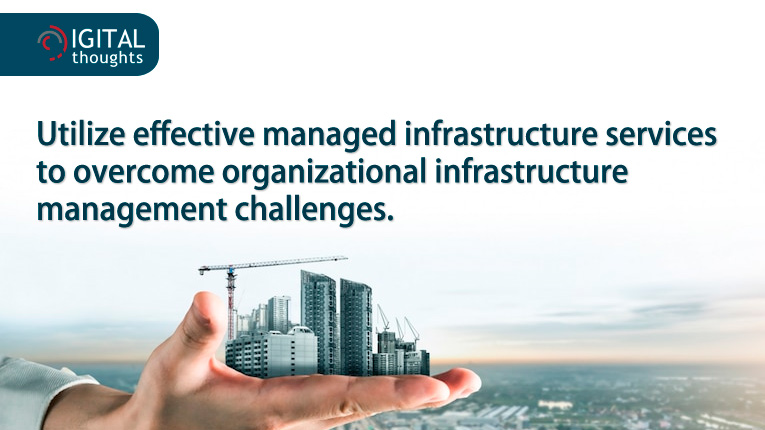 What are Managed Infrastructure Services?
As the world moves toward digitization, we are in a digital era where IT infrastructure is the foundation of businesses. However, it frequently becomes a barrier for organizations since there are so many business processes across departments and huge amounts of data to handle. Focusing on facilitating corporate agility and powering user experiences that foster consumer engagement and loyalty characterizes digital infrastructure.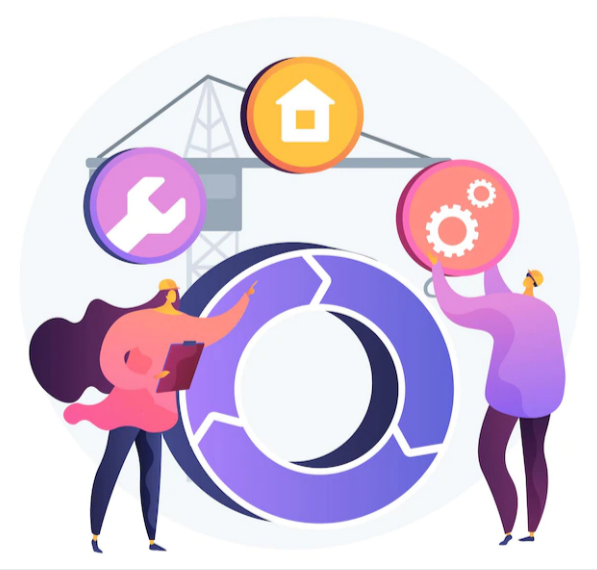 Your capacity to react quickly to the shifting requirements of the business directly affects your level of business agility. We need to find out the Capabilities of Managed Infrastructure Services for Enterprises. Today Aspirations need to be revised in light of the knowledge that time is the most important issue in the hypercompetitive environment we all currently live in. Infrastructure currently has to concentrate on the quick development, construction, and deployment of new goods and services.
It may be time-consuming, challenging, and exhausting to maintain Managed Infrastructure Services, including servers, data centers, software (CRM, ERP, etc.), and network (security, internet access, etc.). The majority of organizations find it quite challenging to manage their IT infrastructure effectively.
The Difficulties, Businesses Face in IT Infrastructure Management.
Deploying, integrating, and managing IT services to meet the needs of the market and a growing corporate environment.
Information, data, systems, and applications are audited and monitored to prevent risks.
Testing systems, sensitive data, and information flow are often expensive, time-consuming, and difficult.
Automated software tools tracking, monitoring, and assessing software demand a high level of expertise.
Ensuring that IT services are regularly maintained in compliance with established standards and procedures.
Security is upheld by routine audits and inspections.
How Do Managed Infrastructure Services Work?
Several non-IT and IT-related tasks, such as cloud computing, IT infrastructure, and IT security, are outsourced to specialized third parties with in-depth knowledge of those areas as part of managed services. With managed services, clients may benefit from extensive IT infrastructure Management without having to maintain or buy it themselves. Managed services assist businesses in allocating resources as profitably as possible. Additionally, managed services assist with:
Boost operational effectiveness
Hone your client service abilities
Cut back on operational costs
Boost inventiveness
Aids companies in concentrating on their core capabilities.
You may increase availability and uptime with managed infrastructure services while reducing the expense and headaches of operating your own infrastructure. It offers a choice of on-premises or off-premises solutions for single-tenant and multi-tenant infrastructure and managed IaaS offers the whole infrastructure stack in a hybrid cloud environment.
We need to find how T/DG Managed Infrastructure Services can benefit your business.
What T/DG offers for Managed Infrastructure Services
The Digital Group (T/DG) is capable of and knowledgeable in offering firms top-notch Managed Infrastructure Services. In order to help clients that are having trouble managing their IT infrastructure Management, we provide complete Managed Infrastructure Services. T/DG is aware of the need for effective Infrastructure Management Services and can help your IT infrastructure Management more effectively while aligning it with business objectives, enhancing IT services, and making the most of your assets and resources, including IT staff time.
The Benefits of Managed Infrastructure Services by The Digital Group (T/DG).
Monitoring & remote system management
Significantly increase your operational productivity and efficiency using the remote monitoring and management (rmm) platform
Audits of information and data security
Includes a comprehensive data security assessment
Service for business continuity & disaster recovery
Improve dependability, preserve security, and recover more rapidly
Focusing on identifying dangers in your IT infrastructure with the aid of the vulnerability assessments we offer
Software asset management and licensing
Learn more about the use and value of software through our exceptional licensing and software asset management services
More Reasons to Choose The Digital Group for your Managed Infrastructure Services
ITIL Driven Service Desk for Technical Helpdesk
Ticket Management
Remote Diagnostics
L1 Support
Asset Management
Co-ordination with Principals
Escalation Management
SLA Management
Please get in touch with us right away to learn more about our managed infrastructure services. Additionally, you may email us the details of your project at info@thedigitalgroup.com.