Overview of Digital HRMS Journey in 2021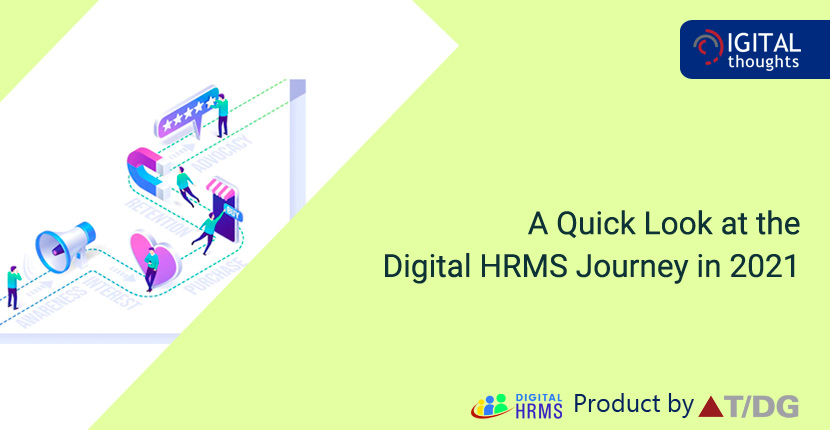 Every product has a story – story of its journey and how it evolves over a period of time, with addition of new features for the next level of user experience. The product journey can be interesting to explore as one gets to know where it all started and what it has come to be today. An HRMS software is also an example of a software product that every new release brings new features to.
Here we shall look at the journey of our HRMS software – Digital HRMS. Digital HRMS is an automated HRMS Software that caters to every HR function. It is a customizable HR management platform that has a modular structure, with each module of the HRMS software corresponding to a field of HR domain. It is a Cloud-based HR Management platform that will automate your HR processes and elevate HR efficiency.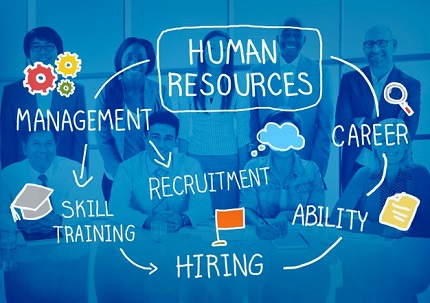 Digital HRMS Journey in 2021
Now that we have explored a little about the Digital HRMS software, we shall now move on to the key features that became a part of our HR Management platform in the year 2021. So, let's get started…
Office 365 Integration both Web & Mobile for single touch login

Bulk Resume & Photo parsing to boost efficiency

Support for adding short quizzes within online training programs

Introduction of Suggested Training section in LMS module

Training Calendar for planning trainings well in advance

Geo Tracking for real time locations

Introduction of Recruitment module on Mobile app

Introduction and definition of grade wise expense limits

Support for expense split within the organization

Appraisal cycle initiation in different frequency

Support for bulk import of questions for LMS assessment

Support for Expense requests against a project

Introduction of KRA based appraisal

Integration of seal and signature in document builder
The Digital HRMS software offers a mobile app for Android and iOS users that makes it easy for the HR as well as the employees to access the platform on the go. As we step into a new year, we will keep you updated with a lot more updates, so stay posted.
Want to explore more about how the Digital HRMS software can help your HR team streamline employee management?
Visit our website www.digitalhrms.com or drop us an email on
marketing@digitalhrms.com
and our team will get in touch with you. Now, get Full access to the Digital HRMS HR software platform Free for 90 Days. Available for Limited Period only!
Stay connected with us on Social Media for all the latest updates.