Taking HR Efficiency to the Next Level with HR Technology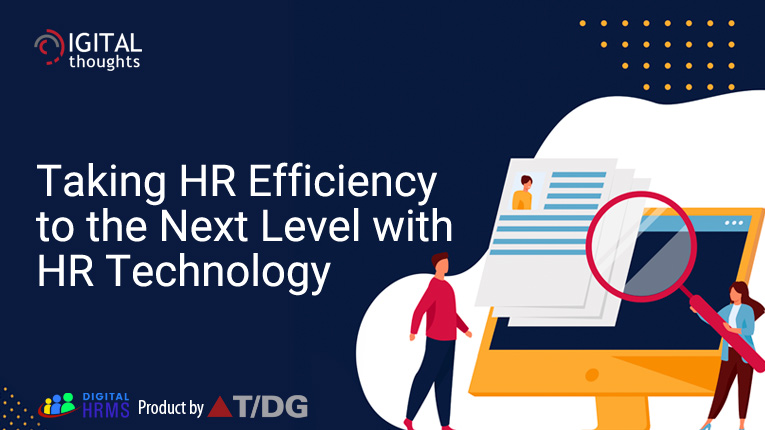 At a time when businesses are focusing on automating numerous business processes, HR process automation is becoming the norm. After all, the human resources department is one of the most significant departments in any enterprise, with some of the most important areas to take care of. Employee motivation, salary and payroll, leave and attendance, employee performance evaluation, and onboarding are just a few of the responsibilities of the HR department.
The digitization of HR functions improves the HR department's efficiency, which has a significant impact on every aspect of the business. Digital HRMS is a powerful new-age HR software platform that allows you to automate every HR process with ease, allowing your HR team to focus on more vital responsibilities such as developing strategies to propel the company towards growth.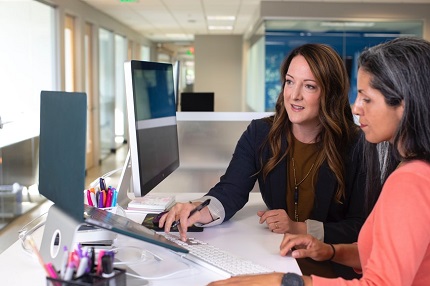 What Challenges an Advanced HR Software Can Help You Overcome
The challenges we see here can be readily handled with the use of a modern HR software platform such as Digital HRMS.
Need for real-time, accurate, and timely reports.

Manual HR processes are prone to errors.

Lack of control over sensitive data within the organization.

Managing employees that are geographically distributed and work in various locations across the world.

Hiring the right candidate is a time-consuming process.

Lack of staff productivity tracking and monitoring across defined tasks.

Leave approval takes longer, with errors in leave management.

Payroll processing errors and discrepancies.

No formal onboarding process.
Why Choose Digital HRMS for Next Level of HR Efficiency
Considering that we live in a time when technology has simplified our lives as well as our corporate processes, it is critical for HR professionals to understand the importance of technology. Today, we have modern HR software like Digital HRMS that effortlessly automates every HR process, reducing HR efforts and increasing efficiency.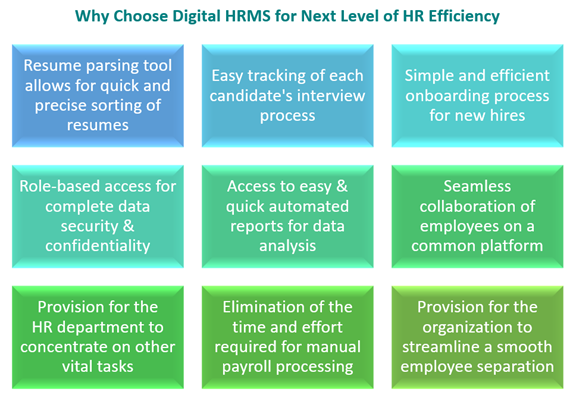 Digital HRMS is a modular HR software platform that enables the HR department to select the modules they want based on their needs. It's also available on-premise and in the Cloud, allowing you to access it from anywhere at any time.
The resume parsing tool of the HR software platform allows for quick and precise sorting of resumes based on pre-defined parameters.

Easy tracking of each candidate's interview process, with specific input from each interviewer at various phases of the hiring process.

A simple and efficient onboarding procedure for new hires that allows all documentation to be completed without the use of any paper, on the HR software platform itself!

Role-based access ensures complete security and confidentiality of critical employee data.

Access to easy and quick automated reports for data analysis is available.

Employees in various geographical regions, as well as remote employees, may be managed easily over a common platform.

Provision for the HR department to concentrate on other vital tasks, such as developing growth strategy for the company.

Elimination of the time and effort required for manual payroll processing while also ensuring that it is accurate and error-free.

Provision for the organization to streamline and manage a smooth employee separation process that ensures the formalities are completed on schedule.
Furthermore, Digital HRMS is a HR software platform that offers you a HRMS mobile app for Android and iOS users that includes enhanced mobile-only functions. It allows users to use the platform on the go and is a useful tool for companies to properly manage employees even when they are working remotely.
Want to explore more on how the Digital HRMS HR software platform can contribute towards HR efficiency in your organization?
Stay connected with us on Social Media for all the latest updates.