T/DG Product Showcase: QARA Enterprise – The Complete Suite of Products for Automated Test Management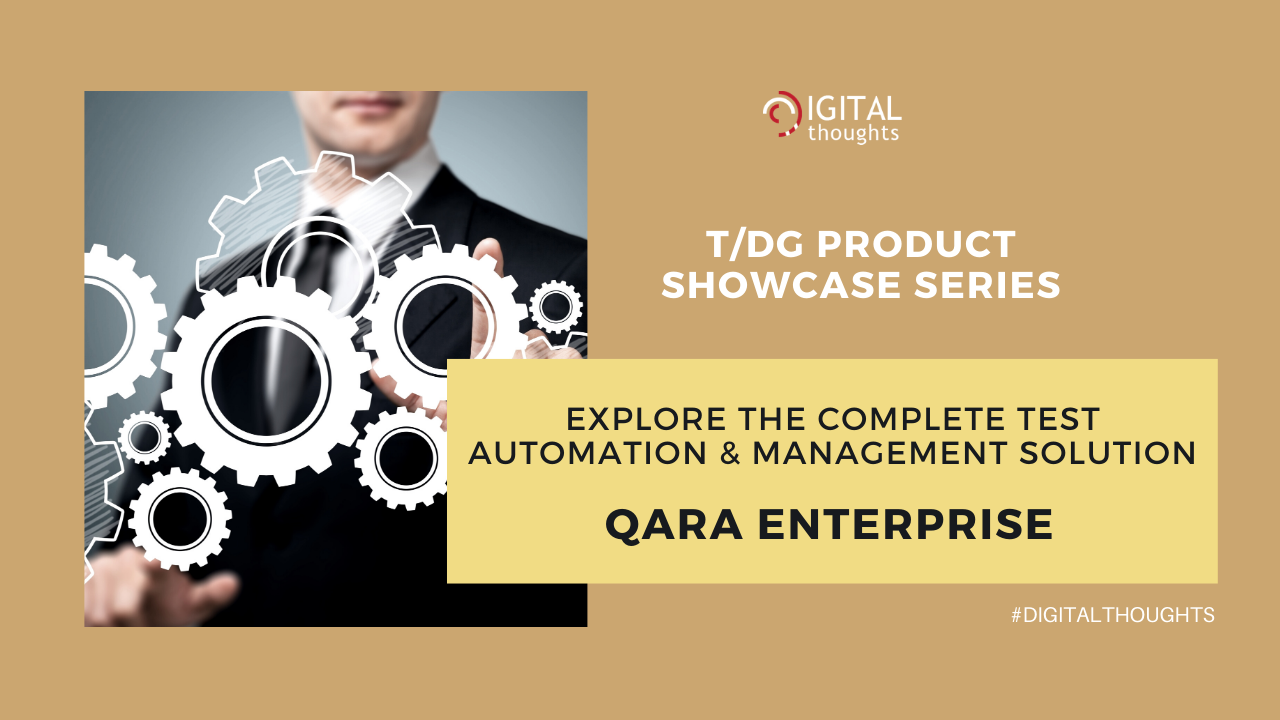 Software testing is an integral part of the software development lifecycle, as it is required to maintain the quality standards of the product, without a Quality Assurance team who performs testing on the product, it is impossible to develop and launch a product that meets user expectations and is free from bugs and defects that negatively affect the user experience.

However, in today's highly competitive times when there is a demand for new features in a software application every once in a while, quality alone is not enough. The need of the hour is faster delivery of software applications and at the same time, sticking to the high quality standards. This need for speed is the reason QA teams need automation testing today. To make automation a success, there is the need for a systematic approach to test management.

QARA Enterprise
is a comprehensive suite for test automation and management that is designed to help the new age QA teams overcome their challenges in the implementation of test automation. This blog is all about a closer look at QARA Enterprise and its products, and understanding how its features and functionalities make it the platform that QA teams need today in order to get the best results from automation and meet their testing goals.
How QARA Enterprise Test Automation Suite Accelerates Your Testing Capabilities
The Digital Group's
Quality Assurance with Rapid Automation
(QARA) Enterprise is an integrated platform that supports declarative, no-scripting, no-coding functional test automation design, management, planning, and execution along with built-in advanced reporting capabilities. Built on open source Selenium, the test automation platform offers excellent automated test tracking, management and reporting. It enables centralized, version-controlled test catalogs to a range of external interfaces, yields, licenses and workforce cost reductions while significantly boosting productivity in an agile-iterative product development lifecycle.
Products in the QARA Enterprise Suite
The QARA Enterprise Suite comprises of products and extensions that help QA professionals in different aspects of the QA process. They are as given below:

i] QARAJ Add-on:
QARA – Test Management for JIRA (QARAJ) is a JIRA add-on available for download on the Atlassian Marketplace. The add-on is used with JIRA to enhance its test management capabilities, and can also be used with QARA Enterprise to track projects and bugs on the same platform, without the need to switch to JIRA. Read More…
ii] Qapture Chrome Extension:
Qapture is a Chrome extension for Jira that allows users to capture, annotate and share visual feedback within Jira, directly from the browser. It facilitates easy collaboration between teams through the easy sharing of visual feedback directly from Chrome browser to Jira. Read More…
iii] Quartz Add-on:
Quartz – Time Tracking for Jira is an advanced time-tracking tool for JIRA that is available for download on the Atlassian Marketplace. It is an add-on that adds powerful time management capabilities to JIRA through time reports, easy and quick work logs, custom attributes, and more. Read More…
Advanced Test Automation and Management with QARA Enterprise
QARA Enterprise offers several advanced features to help every QA team accelerate the testing process and achieve the testing goals.
1] Consistent Performance across Multiple Browsers and Platforms
Today, we have users accessing applications on multiple devices, which brings multiple platforms and browsers into the picture. Testing an application to ensure it runs on all the devices, platforms and their versions, requires a lot of effort and can be tricky. QARA Enterprise makes this simple with its support for testing across multiple browsers and platforms, for consistent performance of the application and also the same level of user experience for all users.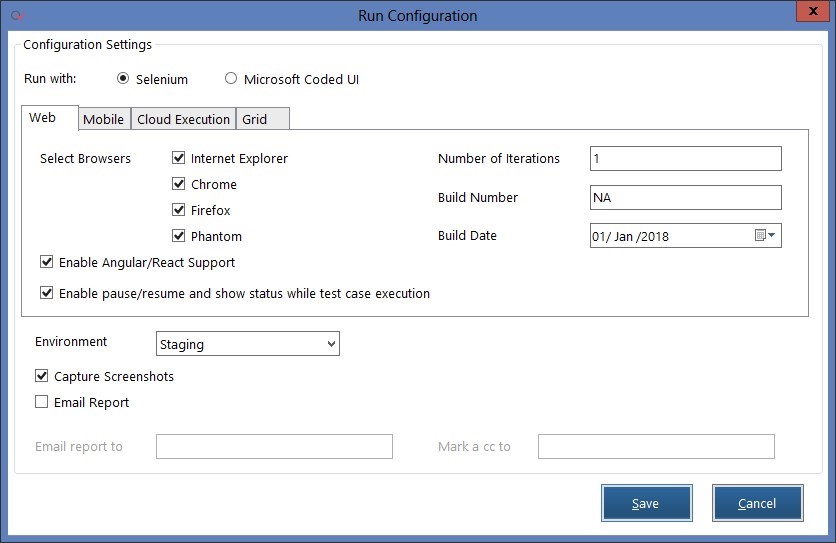 2] Zero Coding Framework for Easy Automation
One of the biggest challenges QA teams face when implementing automation, is the steep learning curve. In other words, it often takes a lot of time for the QA team members to switch from manual testing to automation. QARA Enterprise offers a zero coding framework that offers a short learning curve, lesser dependency on subject matter experts and also higher productivity of the QA team.

3] Comprehensive Platform for End-End Test Management
The high costs associated with the implementation is often the reason most organizations do not consider investing in a test automation tool. However, QARA Enterprise is the tool that checks all boxes when it comes to meeting your requirements for a test automation tool with test management. It's an end-to-end test automation solution, with all functionalities such as test design, management, planning, execution and reporting.

4] Recording and Playback of Test Scripts
Today, when the goal is to achieve maximum test coverage in the shortest time, rewriting test scripts multiple times is something that QARA Enterprise helps you overcome. The Record and Playback functionality helps QA professionals to record test cases and use them repeatedly for multiple instances. This saves time and efforts of resources, and also helps avoid inconsistent inputs.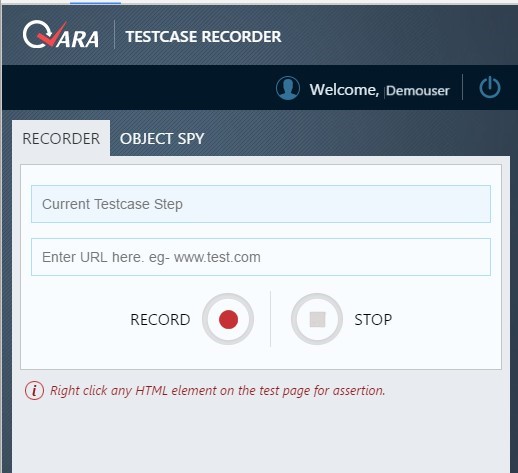 5] Graphical Test Reports for Easy Defect Identification
The Reporting feature is an essential feature of test management, as detailed reports help QA professionals to identify defects as well as the steps in which the test has failed, the root causes, and so on. QARA Enterprise provides colorful graphical reports that are easy to understand and are useful in analyzing the test data effectively.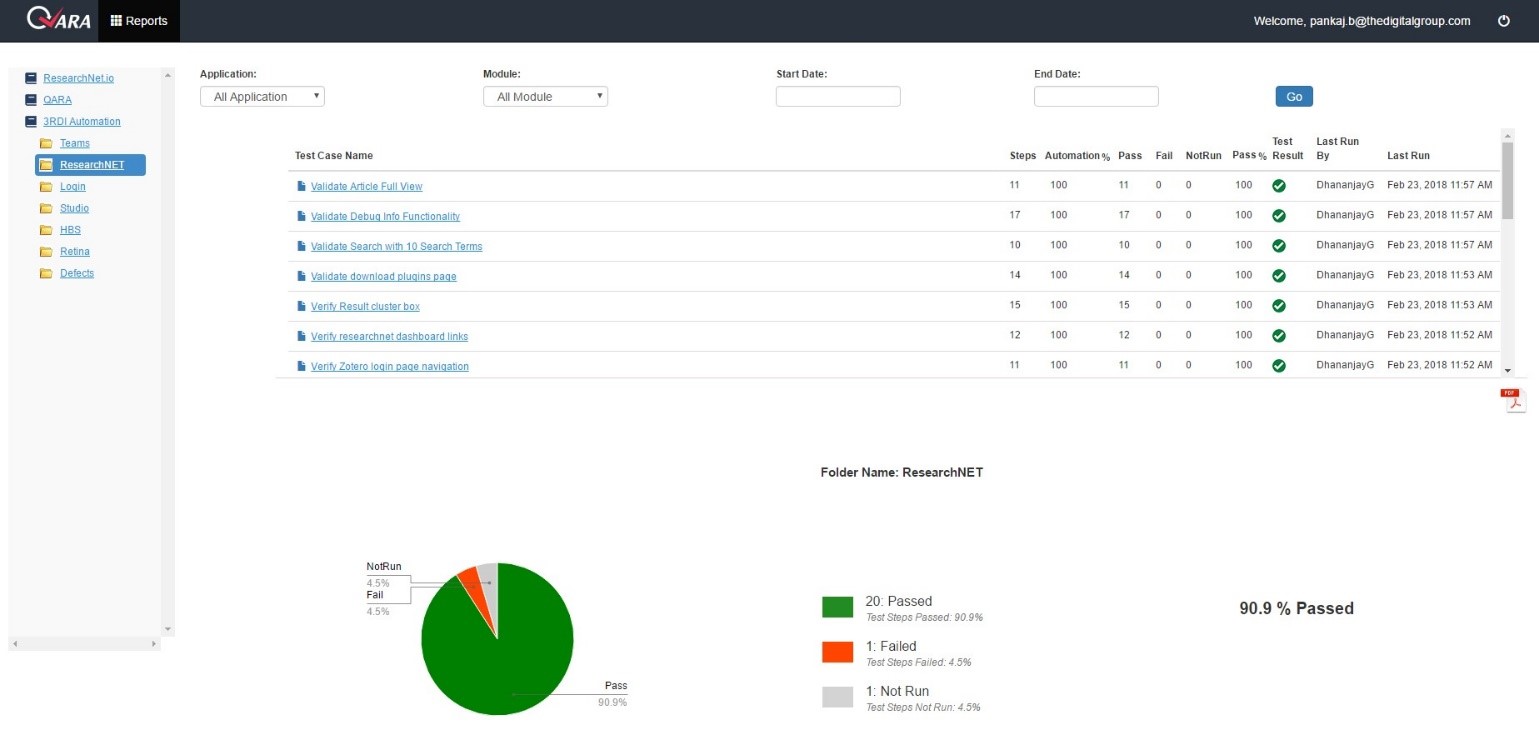 6] Enhanced Test Case Management with Jira
QARA Enterprise is designed for Agile teams and so it offers seamless integration with Jira, which is the most popular bug tracking and issue tracking tool. It allows QA professionals to store all the test artefacts and gives them the flexibility to manage projects from the test management User Interface of QARA Enterprise. With valid login credentials, users can login and import projects from JIRA, create JIRA test cases, add or edit bugs.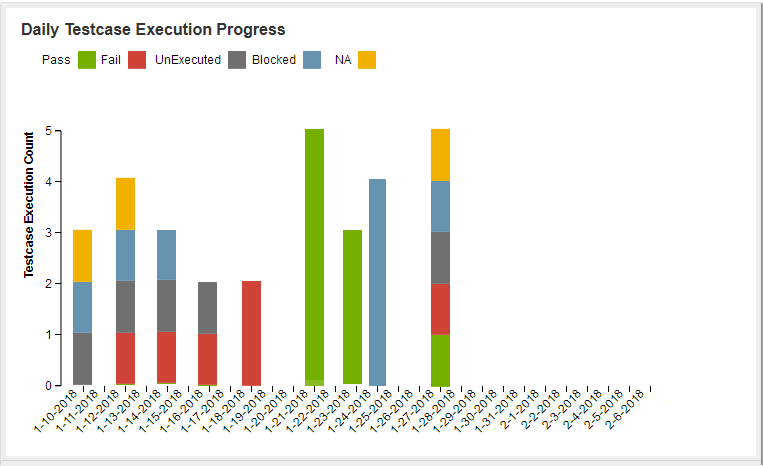 7] Simultaneous Execution of Test Cases using Grid Execution
When it comes to large QA projects, executing the large number of test cases can be an issue, as it requires a lot of time as well as efforts from the QA team. In such a scenario, increasing test coverage can turn out to be a challenge. QARA Enterprise allows simultaneous execution of test cases with its grid execution feature, which allows QA teams to execute multiple test cases simultaneously with minimum human intervention.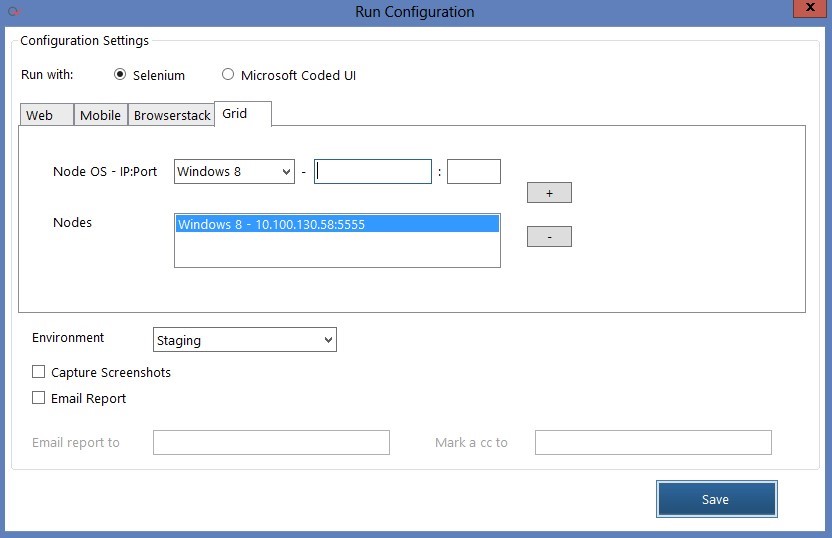 8] Parametrization to Save Time and Efforts
QARA Enterprise offers parametrization feature which is ideal for QA projects that require a large number of cases to be tested using the same set of test steps. With this approach, QA team members are no longer required to accumulate data sets for executing the test cases, as the values are saved in the global and local test data of QARA Enterprise.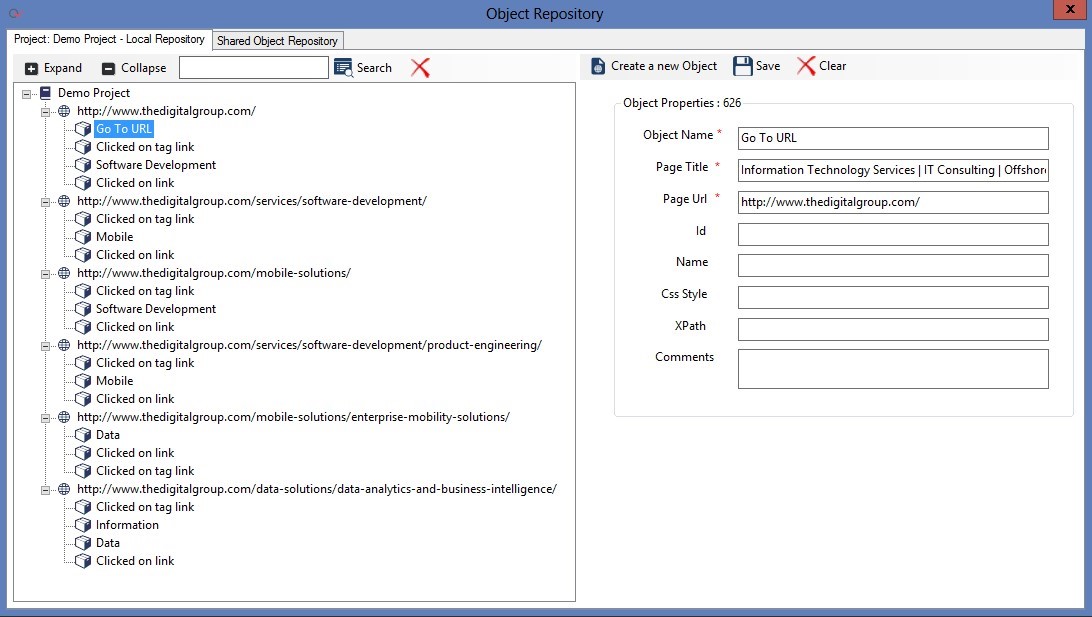 Integrations at a Glance
In order to offer the QA teams the convenience of access to the functionality of multiple tools from a single platform, QARA Enterprise offers seamless integration with the following platforms.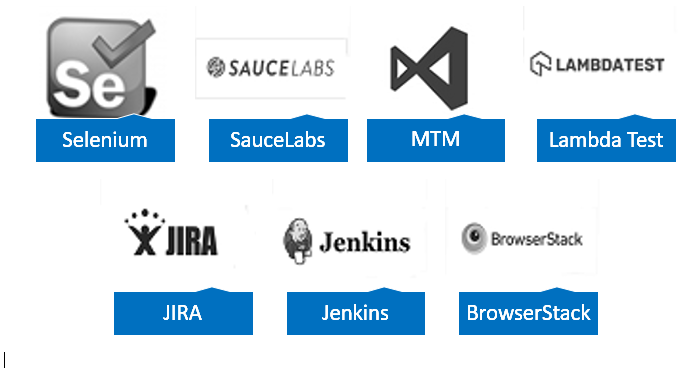 Want to Know How QARA Enterprise Helps QA Teams Overcome Testing Challenges and Achieve their Testing Goals?
Worry not, for we have something for you. Click on the Resources tab on the QARA Enterprise website to download the Brochure and Case Studies, as highlighted in the screenshot below.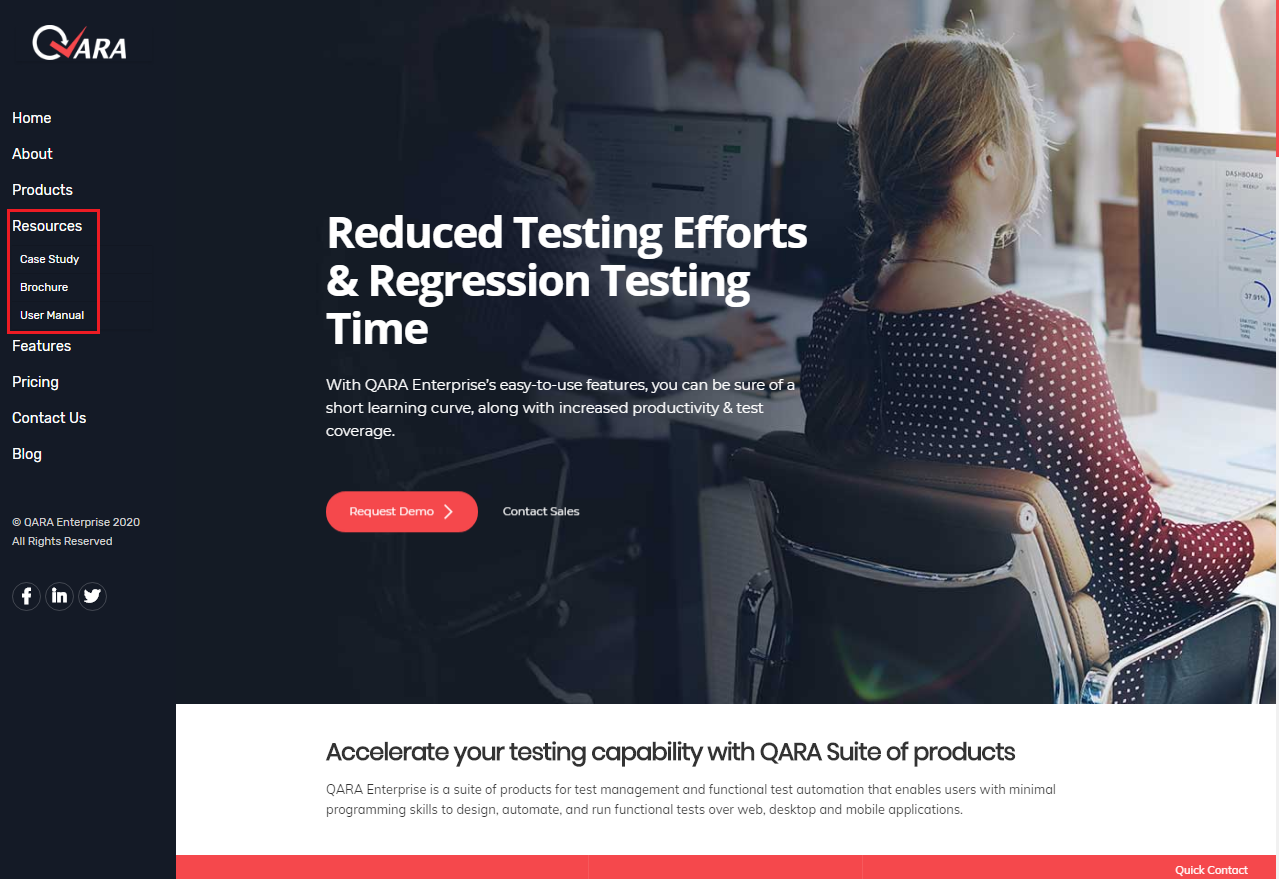 Want to witness comprehensive test automation and management with QARA Enterprise? Visit the website
www.qaratest.com
to sign up for a Live Demo or drop us an email on
tdg-marketing@thedigitalgroup.com
.