The Advantages and Technological Approach of Enterprise Mobility Solutions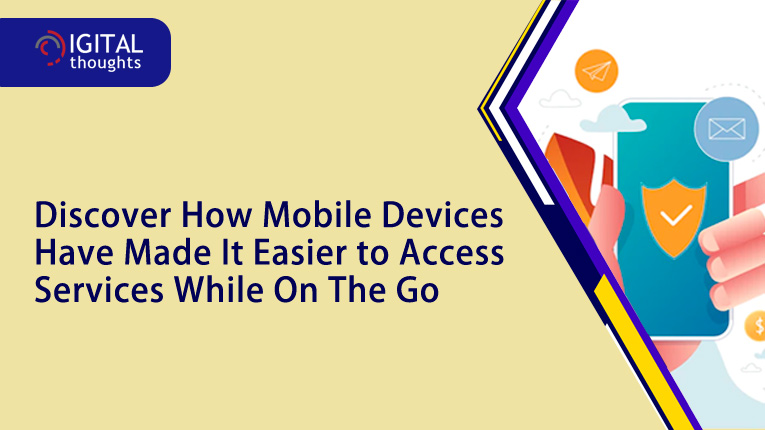 Digitization and automation are the most effective tactics for success in a highly competitive business environment. An interactive website, user-friendly application, and online marketing may help you alter your company and automate procedures. At this moment, enterprise mobility solutions enter the picture.
The world of linked digital devices is the cosmos of enterprise mobility solutions. Mobility comprises the potential to rethink organizational operations by offering access to relevant and timely information at the moment. It leads to increased productivity at a cheaper cost, new revenue sources, and the ability to engage customers in new and more responsive ways.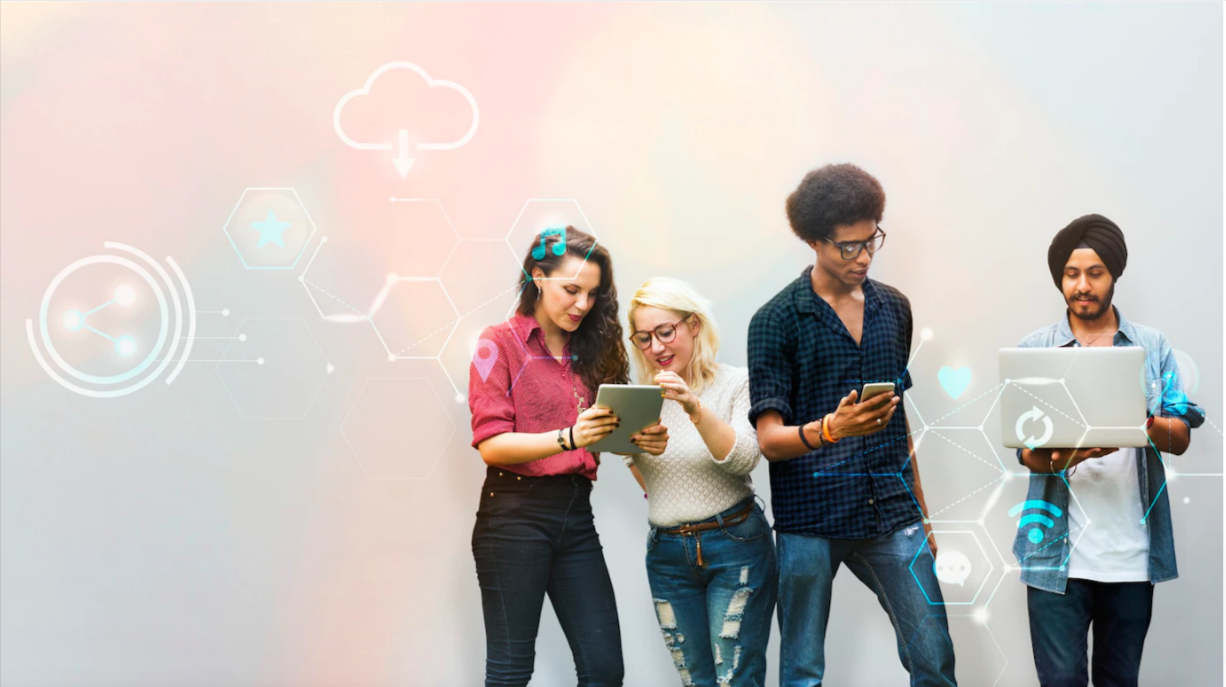 Enterprise mobility solutions
will provide significant benefits by transforming a system of record into a system of engagement by unlocking values in backend data and delivering user-centric data in content-to-experience. To move toward more agile mobile app development and deployment, enterprise IT needed a solution.
The Advantages of Implementing an Enterprise Mobility Solution in Your Business:
1. Timely data collection
Every business concept is strongly reliant on data. Enterprise mobility solutions may assist your firm in collecting data more efficiently by utilizing many data touchpoints on a mobile app. And, to provide even more value to your clients, manage vast amounts of data more effectively.
Because enterprise mobile services make it easier to keep track of data, they also make timely data-driven business decisions about productivity, attendance, and performance possible.
Using corporate mobility, your employees will be able to work from anywhere. Employees can also utilize mobile apps to access crucial corporate data from any location and at any time. You may communicate with your employees at any time, allowing them to work.
3. Lower operational costs
You must be investing much in your company's infrastructure and maintenance. Implementing enterprise mobility solutions may allow your employees to work from home, greatly cutting your infrastructure expenditures. When some workers must attend the office, your Enterprise Mobility Solution may also enable workplace collaboration for your mobile environment across several devices and platforms.
4. It ensures consumer happiness
The most crucial part of every firm is its customer service. Mobile application development allows you to communicate with your customers in real-time and respond to their needs, such as responding to complaints, resolving problems, promoting special offers and discounts, and so on. Overall, business mobility offers faster customer service, increasing consumer trust in a company.
5. Allows for speedier reporting
If you incorporate an enterprise mobile reporting system into your mobility solution, your employees will be able to access and share project reports more rapidly. Furthermore, you and other decision-makers may access these reports from any device at any time to analyze your company's KPIs as well as the performance of your employees.
Security is one of the most important challenges and needs for every organization. Mobile Device Management (MDM), identity and access management (IAM), and mobile application management (MAM) are all components of a corporate mobility management system that ensures your company's data security and risk management. These systems provide a secure communication channel that limits authorized personnel access to company data centers, reducing data breaches and theft.
How would The Digital Group (T/DG) assist you with your Enterprise Mobility Solution?
Enterprise mobility solutions are not going away. If you want your company to stay ahead of the competition, consider mobility solutions. Customized mobility solutions can assist businesses in taking a new strategy while enhancing employee productivity and efficiency. Artificial intelligence (AI) and the Internet of Things (IoT), for example, will propel business mobility to new heights. It's exciting to see how mobility is assisting modern firms in being more employee-centric and customer-focused.
T/DG provides Enterprise Mobile Services to help businesses design a complete plan that includes employee engagement, data protection, workflow integration, and other features.
Offering low-cost, quick enterprise mobile services with an emphasis on security.
Identifying and executing mobility use cases a simple with substantial hands-on experience with sales tools, big data, and social media platforms.
Using the power of analytical data and mobile devices to significantly improve the company's marketing strategy and human resource planning.
Designing enterprise mobility solutions or mobile application development with an integrated approach that connects marketing, sales, and IT.
Identifying critical business functions to mobilize and prioritizing requirements based on the return on investment.
T/DG
is a firm that creates mobile apps. We offer exceptional mobility solutions for modern corporate app development. Do you require a reputable enterprise mobile services provider for your company?
Contact us
if you want to assist your firm to thrive in the face of rising competition. Visit our website or drop us an email at
tdg-marketing@thedigitalgroup.com
.