Top 6 Essential Skills for Every Scrum Master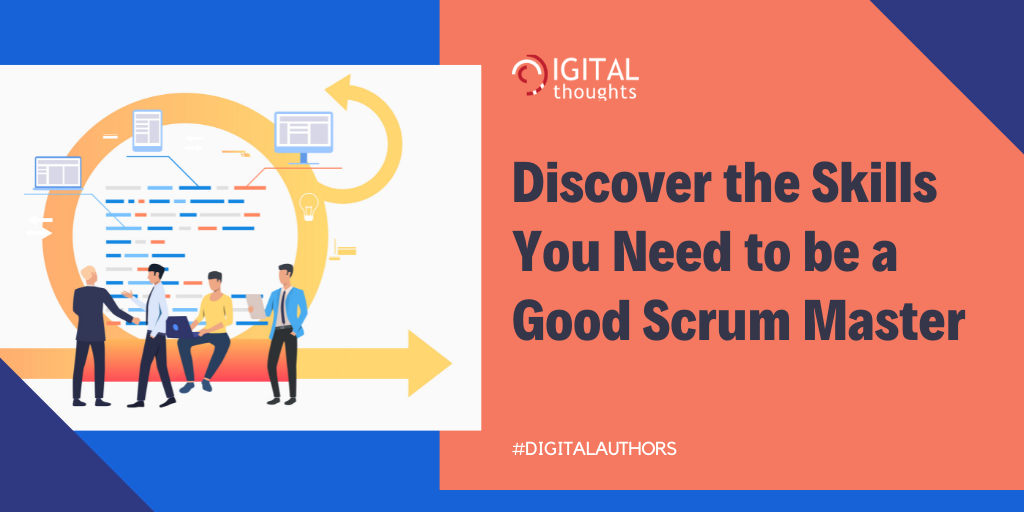 When you refer to the Scrum Alliance, it defines the role of a Scrum Master as "a facilitator for the team and the product owner. Rather than manage the team, the Scrum Master works to assist both."
Scrum Master is a role that is particularly identified in the Scrum Framework as being responsible for establishing high-performing Agile teams. A Scrum Master who can coach individuals and assist to establish high-performing and inventive Scrum teams can be a great asset to a company.
The Scrum Master serves as a link between the planners and the doers, and it is their responsibility to guarantee that everyone is on the same page. A skilled Scrum Master understands exactly what tools and resources a team requires to achieve their objectives while also removing any potential roadblocks or diversions.
Regardless of technical developments, skilled Scrum Masters will continue to be required. A good Scrum Master may help a Scrum team produce results that are many times better than subpar Scrum teams.
Key Skills Every Scrum Master Should Have
The following skills are required to become a successful Scrum Master and make an efficient transition to the Scrum Master role:
When assisting the team with impediments, designing Sprint Retrospectives, providing pathbreaking ideas, and so on, the Scrum Master must be innovative. The Scrum Master assists the Scrum Team in utilising creativity to explore uncharted territory and test new product/market ideas. Scrum's iterative and incremental methodology optimises feedback while minimising risk, and the Scrum team's intense cooperation fosters innovative thinking.
2] Resolution of Conflict
Scrum teams are made up of people who have a variety of ideas, personalities, and work styles, which might lead to conflict. If a team member's disagreement cannot be resolved, it is the Scrum Master's responsibility to find a solution to any apparent concerns that may come in the way of the team's development.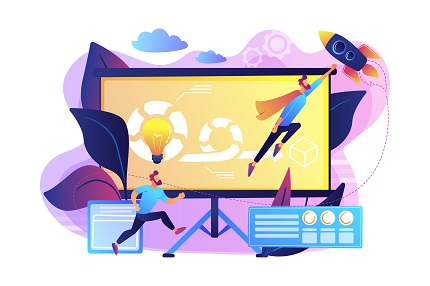 3] Ability to Encourage Collaboration & Motivation
Observing his team members' activity on a daily basis is an essential Scrum Master competence. He also shares his knowledge with his co-workers. Seminars, conferences, and meetings are how he imparts his knowledge. The release of planning sessions, stand-up meetings, iteration planning sessions, and iteration demo sessions further stimulate collaboration.
4] Good Communication Skills
One of the most important scrum master talents is the ability to communicate effectively with the team in order to share ideas and plans. Good communication skills also makes it easier to communicate with consumers, teams, and audiences. As vital as it is to share ideas, it is also important to listen to what others have to say. It's also useful to keep an eye on the various audiences from time to time. As a result, being a good listener is also a key Scrum Master talent.
5] Ability of Rapid Decision Making
The Scrum Master must master the ability to make decisions. The empirical method to decision-making allows the Scrum Master to make quick judgments based on what is already known. Transparency encourages quick decision-making, and the Scrum Master ensures that the artefacts are clear. The Scrum Master must teach the development team and the Product Owner how to make quick decisions and avoid analysis paralysis in order to deliver a working product increment every sprint.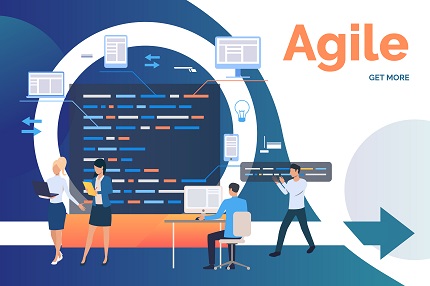 6] Problem Solving Skills
The Scrum Master is responsible for keeping the team on track and assisting them in achieving their objectives. He is in charge of identifying the distractions that prevent the team from doing high-quality work. Unwanted meetings, procedural intricacy, the work atmosphere, or any other obstacle can all be sources of distraction. He is in charge of keeping his team free of all distractions and roadblocks that could obstruct their progress towards their objectives.
Scrum Masters have a distinct role to play. They serve as liaisons between development teams and the Product Owner to ensure the highest possible quality of work. They are not project managers, despite having a long list of responsibilities. The Scrum Master, on the other hand, is responsible for ensuring that everyone in the team follows the proper protocol.
-->