Explore One of The Most Remarkable Pyramid Building in Pune, India & Its Unique Features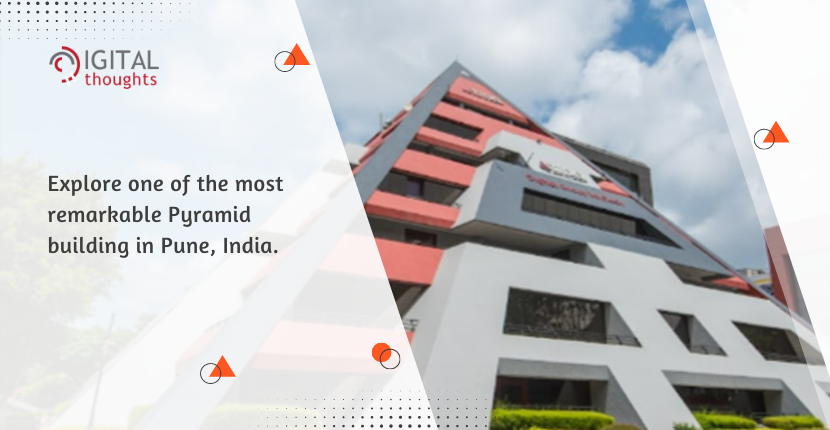 Ever wonder why some buildings appear inviting and thrilling while others don't? Every structure is unique in both appearance and impact. Nevertheless, some inherent outlook separates hateful structures from beautiful ones is universal. In her book, The Language of Houses: How Structures Speak to Us, Alison Lurie shows why beautiful structures offer joy and happiness and why ugly ones don't. In her words - "Architecture can make us happy, but like a vulgar, dishonest speech, it can also make us miserable. Ugly, badly constructed buildings are unpleasant to live or work in, and dirt, disorder and failures of décor can also be deeply depressing."
The definition of beauty evolves with time. A perfect Renaissance building combined ancient Greek or Roman design elements with local climatic and landscape considerations. The Gothic style of building was popular in the 18th century. Architecture always strikes us as having a distinct style. However, there are certain structures that will stand the test of time and maintain their beauty.
But even the ancient architecture of a location may teach you more about its past since certain structures hold a lot of cultural significance. The top 30 most spectacular architectural structures on earth range from the historic Great Pyramid of Giza in Egypt to the stunning Royal Alcazar in Seville, Spain, both of which are built in the Moorish style, but are admired till date.
The Pyramid Building of The Digital Group is one of the most amazing structure in the prime location of Rajiv Gandhi Infotech Park, Hinjewadi. While, its outside is admirable, its inside offers world-class official facilities. The garden is beautifully landscaped to please the eyes.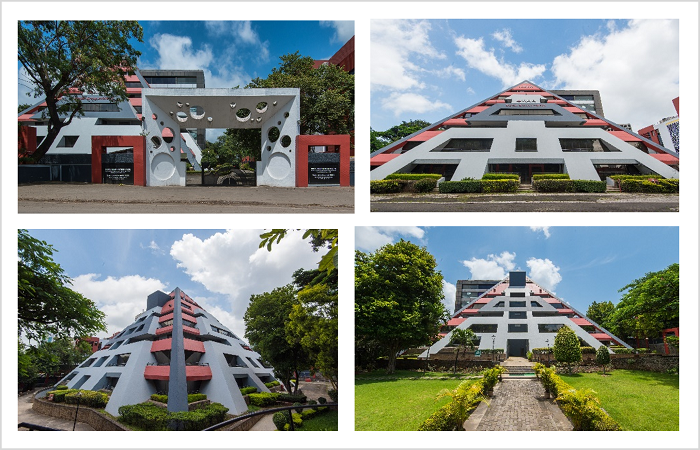 The entrance of the building along with its actual structure has a superior design giving The Digital Group (T/DG) a unique Pyramid Building, Pune.
The garden of the Pyramid Building, India is landscaped beautifully to enhance greenary and protecting environment.

There is a canteen of T/DG for refreshments of the employees surrounded by the greenery and facing the awesome Pyramid Building.
The inside of the office of T/DG's Pyramid Building, Pune is also equally welcoming. It has a huge reception are with nice seating arrangements for guests and always greeted with warmth by the staff.

The Digital Group's Pyramid Building, Pune has adequate no. of conference halls for various meetings and has all the modern amenities.

The employees of T/DG working at the Pyramid Building, Pune get world class training rooms and training teams for smooth operation.

Overall, the Pyramid Building, Pune gives a pleasant impression to eyes of the beholder as well as a modern equipped office premises for its staff.