Top Features of Software Testing Services to Look for in 2023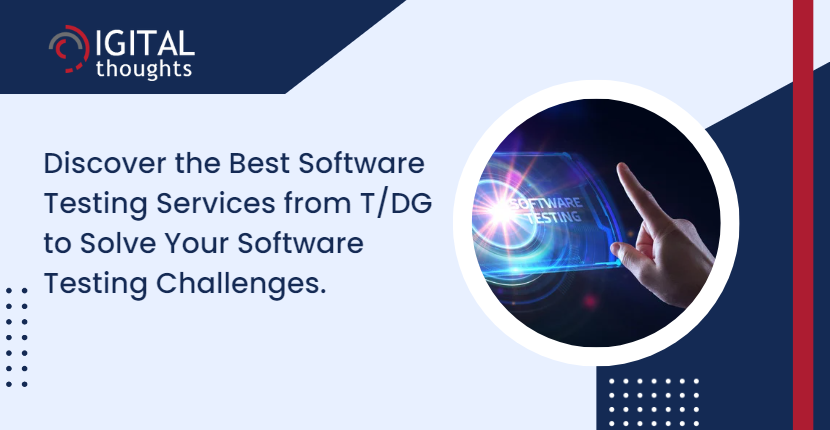 Today's businesses prioritize quality in order to create goods that meet the standards of their customers, and this is also true of software development. Organizations must implement quality models like International Standard Organization (ISO) 9001, Capability Maturity Model Integration (Comma), or Six Sigma due to the rising demand for "high quality" software goods. Active Quality Assurance is now more important than ever. Software development companies look for software testing solutions that enable them to release high quality, bug-free software in the shortest amount of time in order to make an impact and stick out in an increasingly competitive market.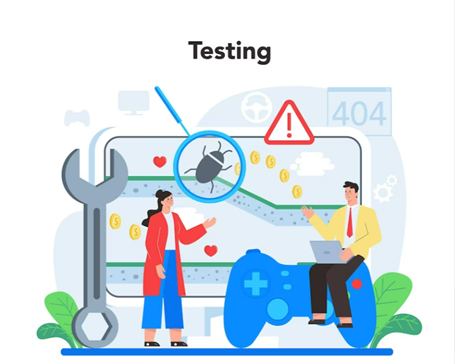 Customers today expect goods to be implemented and updated quicker than their rivals, that is, in a brief amount of time and with no flaws.
The Digital Group (T/DG) uses quality models and certified testing methodologies to create solutions that make use of deep industry knowledge and technological expertise. This streamlines and makes the software quality process visible.
Three main features companies focus in software testing services are-
2.
Application Testing Services
3.
Software Testing Methodologies
Gain the Competitive Edge with Performance Testing
Performance testing lowers costs, contributes to a faster time to market, improves the quality of the product and helps the organisation gain the competitive edge. Often, the success of a system is hindered by performance bottlenecks and the solution lies in effective software performance testing that are a result of meticulous planning.
Because of the ever-changing nature of the software environment, traditional methods in software testing services are becoming insufficient to meet the new challenges that are emerging. The fact that glitches in quality have a far bigger impact in today's scenario, organizations are looking for a comprehensive performance testing strategy to identify a problem earlier in the software life cycle, thus reducing the costs and risks.
Application Testing Services to Improve Testing Results
As organizations place a greater emphasis on the quality of software products in order to obtain a competitive advantage and guarantee customer satisfaction and reliability, there is a rising demand for efficient testing methods and tools.
Benefits offered are
Successful testing on a variety of screen sizes and operating systems.
Maximum test coverage in minimum time with an effective testing strategy.
The right process set-up to identify bugs early in the software lifecycle.
Testers who are knowledgeable about the business domain.
Testing under time constraints to meet strict deadlines.
In-depth reports for thorough analysis of test cases.
The Need for Software Testing Methodology Services
Software testing solutions methodology consist of steps and techniques that define the phases of the software testing process. Different types of methodologies are used in software testing and quality analysis. The objective is to make the software free of bugs, errors, and defects, regardless of the software testing methodology you select.
T/DG provides software testing services and employs the most effective testing methodologies to enable our clients to select the most appropriate models in accordance with their testing requirements. Given below are 3 software testing models:
Agile methodology- Agile methodology is based on the idea that end users' needs change constantly, so it gives them a lot of freedom to make changes.
Rapid application development methodology (rad)- The Rapid Application Development (RAD) model revolves around an adaptive approach that places a greater emphasis on tailoring the software to the needs of the user.
Traditional/waterfall model-When there are sufficient resources available, the project requirements are unambiguous and clear, the waterfall model is advised for small projects.
Aggressive quality assurance is becoming more and more popular. To establish a name for themselves and differentiate themselves in a field that is becoming more and more competitive, software development companies need to have a strong software testing solution with strategy that allows them to deliver high-quality, bug-free software as quickly as possible.