Using Enterprise Data to Improve Employee Experience Cycle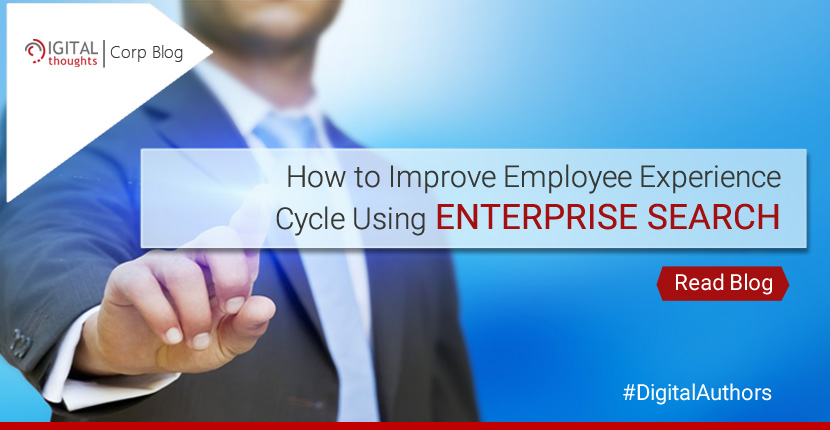 Enterprise data consists of the data that enterprises collect, manage and store for analysis. This data is collected from various sources and what sets this data apart from your everyday data that one finds on the web, is the fact that this data is unstructured. The sources for enterprise search data can be as varied as databases to emails and social media. The enterprise data continues to grow, with new data generated every second! Now, you may ask, "What's the importance of this data to enterprises?" Well, the answer is this: the unstructured data that is collected by enterprises holds insights within, which, if successfully analyzed, can provide information for strategic decision making for business growth.

Interestingly enough, whenever businesses talk about enterprise data, all they look at is its potential to be used successfully in enhancing user experience and boosting business growth. This is the reason they invest in powerful enterprise search software like
3RDi Search
to unravel what's hidden within this unsurmountable volumes of data. However, there's more to enterprise data as it can also be used to enhance the employee experience. And why not? After all, employees are the biggest asset of any enterprise, aren't they? So, let's get an idea about how an enterprise search platform, which analyzes unstructured data, can also add to the employee experience in the various stages of the employee lifecycle.
Understanding the Employee Experience Lifecycle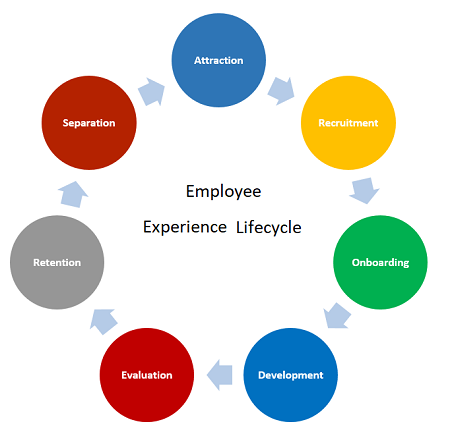 The employee experience lifecycle refers to the 3 major phases of an employee's experience with a company. They are as given below:
1. Before Associating with the Company
2. During the Association
3. Separation

We shall now take a closer look at how the access to data and insights can take the employee experience at all these phases, to an all new level. Let's look at the 3 phases one by one.

1] Before Associating with Your Company
When new candidates research about your company and land up on your website, it should be their first tryst with your data-driven approach. If they find innovation on your website, in terms of design and ease of navigation, they will intuitively build a positive impression about your company. This is the attraction phase. For this, you must ensure that your website has the advanced search capabilities to help them find the required information quickly. Your website plays a key role in building that all-important first impression for your company, and you should make your website as user-friendly as possible, with use of technology like AI and NLP.
2] During the Association
Now, this is the longest phase in the employee experience lifecycle as we see it. It involves the phases of
recruitment
,
onboarding
,
development
,
evaluation
and
retention
. It includes everything, right from the employee's first day at office and training about his/her profile, to their development and evaluation. It helps to understand that the employee's initial days at work are all about acquiring knowledge, be it about the profile, or the company policies, the job requirements, the work culture, and more. So, it really helps if the new joinee has access to all the documents at a single location, instead of having to search multiple locations, one for each document.
If the organization has an effective enterprise search platform that streamlines all the data and makes it easy for employees to find the required data easily, it can save a lot of time for the new employee and also avoid confusion. This aids in the quick training and development of the employee. After all, the new employee has quite a lot to figure out in the initial days at the organization, and if he/she has to deal with unorganized data from different sources, it can be really overwhelming. An enterprise search platform can make the onboarding process seamless and easy to follow.
A data driven approach can also help an organization enhance the experience of existing employees. Just like the data of external users is collected and monitored for useful insights, you can do the same for the internal searches by your employees. Are they able to find the most relevant result for their queries? Which are the topics they are searching for the most? Are there queries that do not have sufficient information? This can be an indirect way to understand what your employees want, and when you resolve the challenges they face without the need for them to come up to the HR department, will make your employees feel cared for and valued. This can boost employee motivation.

3] Separation
You see, employee separation is inevitable, and every organization has to witness a few of their best talent leave. However, a smart organization ensures that the separation of an employee doesn't result in a clueless team who have little or no company knowledge after a key team member has left. The solution is a knowledge management system where all the information is updated and shared with the entire team, so that everyone is in the loop. Also, when the information is there in a central location, it becomes easier for the new employee who joins as the replacement, to gain all the information with a few quick searches. This helps him/her to understand their responsibilities easily and quickly. This is where an AI-powered enterprise search software is required.
Conclusion:
So we see that an enterprise search software that is powered by text mining technologies like AI, NLP and semantic search, can indeed go a long way in redefining the way employees access organizational data, and in turn make the employees more in control. Want more information on how an enterprise search tool can help your enterprise? Visit
www.3rdisearch.com
or drop us an email at
tdg-marketing@thedigitalgroup.com
.