5 Ways to Enhance Effectiveness of Performance Management in Your Organization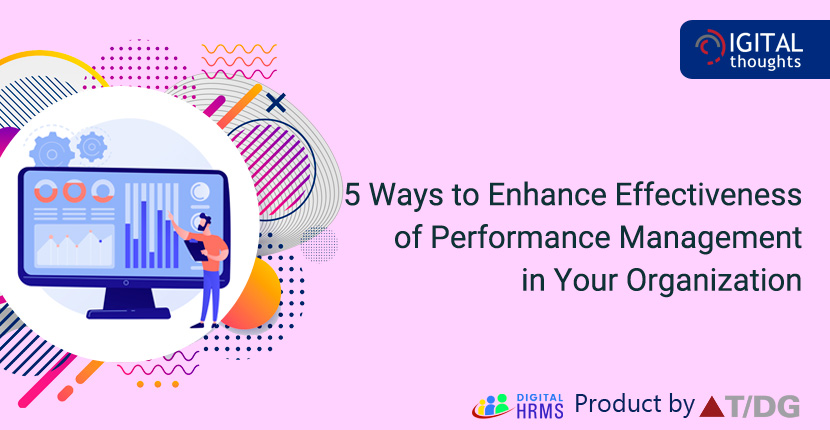 One of the biggest motivators for professionals is to be recognized for the efforts thry put in to make their tasks and projects successful.
Consider these statistics from Officevibe:
69% of employees say they would work harder if they felt their efforts were better recognized
78% of employees said being recognized motivates them in their jobs
So, what we see is that an effective performance management system can go a long way in motivating employees to give their best to their jobs, which in turn boosts the team performance and benefits the organization. However, according to a study by Willis Towers, only 64% businesses say they have an effective approach to performance management.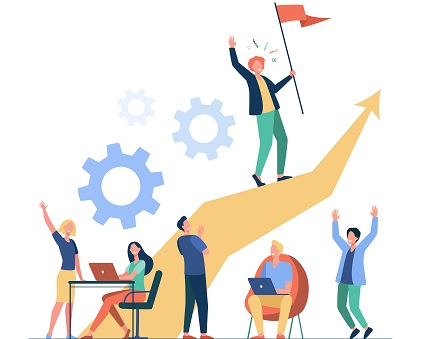 Source: Freepik
We know that effective performance management is one of the key factors for employee engagement and hence, employee retention. So, how does an organization ensure that they have an effective performance management system in place? Here we bring to you 5 ways in which you can make your performance management system more effective. So, let's get started…
1] Define your Goals with Care
Yes, goals are the building blocks of a performance evaluation process because the performance of an employee is defined by their ability to meet their goals. So, when you are aiming to build an effective performance management system that recognizes the efforts of your employees, you should begin with a clear set of goals that have been defined in a way that your employees are able to understand them very clearly. Once the goals are clear, it becomes easier for the employees to focus on ways to achieve the goals. Also, create your goals as a part of the bigger picture – so that every goal contributes to the vision or the bigger objective of the organization.
2] Invest in a Good HR Software
Today, performance management process can no longer be managed effectively with a manual process and organizations are required to invest in a good HR software. Advanced HR software available today comes with a performance management system that facilitates complete automation of the process and streamlines the process to make it faster and more efficient. Digital HRMS is an example of an advanced HR software with a powerful performance management system to ensure fair appraisal of the employees.
3] Maintain the Data Effectively
Performance appraisals are all about employee growth and achievements. So, it is very important for your organization to be able to document all the efforts and achievements of the employees in a way that is easily accessible. Also, most organizations have yearly appraisals, which makes it important to have everything documented throughout the year in a systematic approach so that nothing is missed out when it's time to recognize and reward the efforts of the employees.
4] Stay Away from a Complex Process
As we have seen earlier, the goals that you set for performance evaluation should be simple. The same applies to the overall performance management process as well. When you have a simple performance management process, it becomes easier to follow and implement. Make sure your employees are aware of the significance of each performance metric and parameters and how to showcase their achievements for the same. A performance management system like Digital HRMS can help you design and implement a simplified performance evaluation process.
5] Understand the Significance of Continuous Feedback
As we have seen earlier, the common practice in enterprises across the globe is the annual performance review. However, the new generation of employees are more in favour of regular feedback on their performance. Continuous feedback helps the employees correct themselves and improve on their performance in time and also improves communication between the employees, the managers and the HR team, which benefits the organization.
Want to explore more about how the Digital HRMS performance management system can help your HR team streamline employee performance management?
Visit our website www.digitalhrms.com or drop us an email on marketing@digitalhrms.com and our team will get in touch with you. Now, get Full access to the Digital HRMS HR software platform Free for 90 Days. Available for Limited Period only!
Stay connected with us on Social Media for all the latest updates.
Read more: How Digital HRMS is the Solution to Challenges in Employee Performance Management