Cloud-based Technology is the Future of Human Resource Management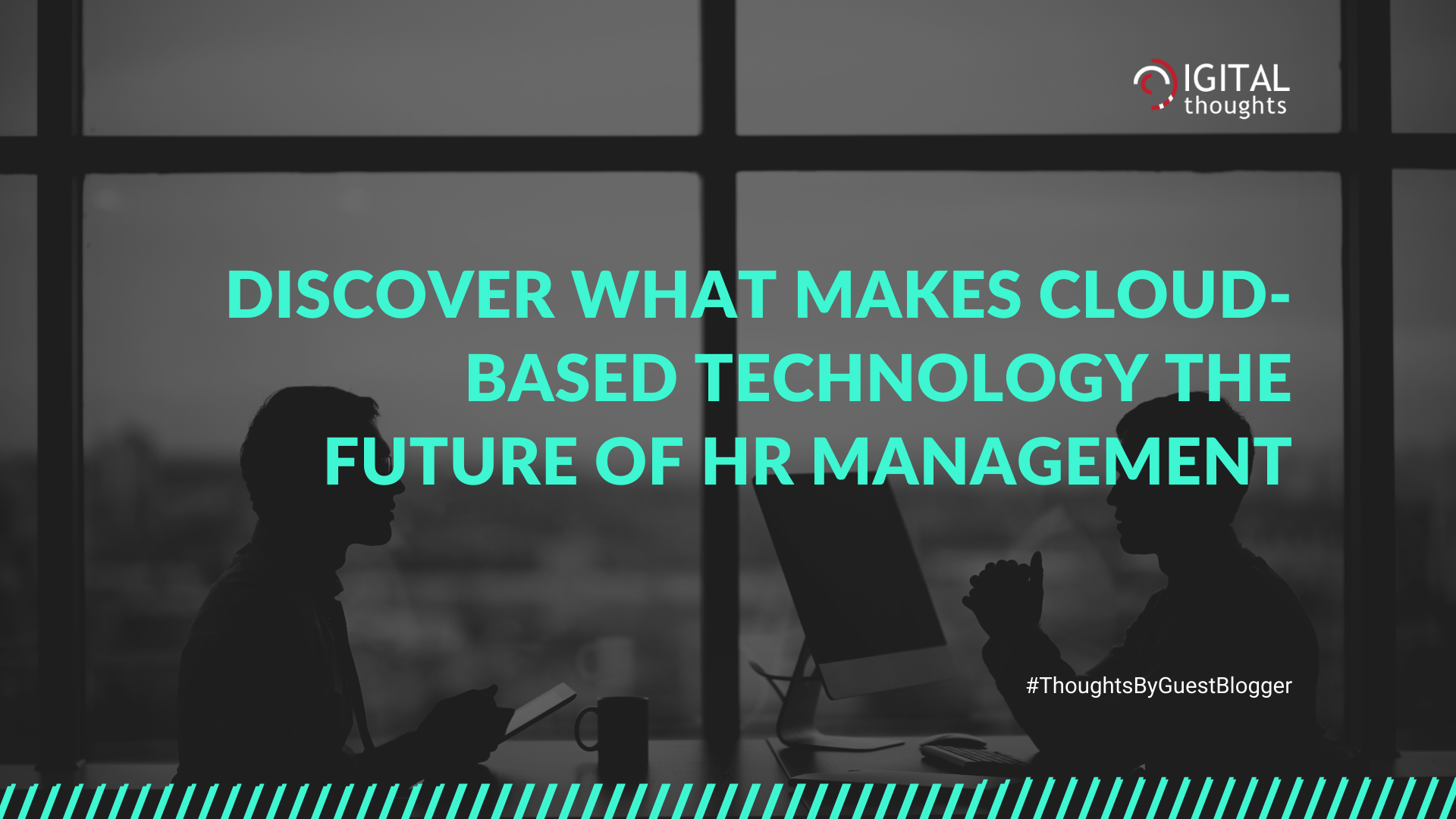 09 Feb 2021
Sheetal Kamble
2027
There are various technology trends adopted by the HR department that impact the whole workforce. Cloud computing is the most trending technology in human resources. Each aspect of human resource management involves cloud computing. Artificial intelligence (AI) and automation together create the new way to analyze and collect people data.

The Cloud technology already influences the world and will become even more prominent in the future. The adoption of cloud computing in your HR processes will act as a catalyst for productivity, agility, speed, and in getting rid of repetitive tasks.
Small and medium enterprises (SMEs) can implement Cloud-based HR
software
to automate attendance and payroll processes. Implementation will also help business leaders to make data-driven decisions and provide better business insights.
There is no end to the benefits of cloud computing; we have pointed out the best features that will take over human resource management:

Pocket friendly:
Cloud-based HR software is all-inclusive for the automation of HR processes and access to employee data in one place. It is an investment to reduce time and effort substantially.

Many organizations have adopted cloud technology in payroll systems to avoid miscalculations in the salary, tax and incentive calculations; and other HR processes. Automation also helps businesses with unique data to enhance the productivity of the HR department.

United teams:
Multinational companies (MNCs) have their offices at various locations around the world. With teams sitting physically across at different locations, it is a challenge to track sensitive employee data. A cloud-based HR software will enrich your database, and teams can get real-time data.

The team can access the data from a compatible device with an Internet connection from anywhere in the world. Easy access will enhance communication and engagement that will result in increased productivity.

Quick and easy implementation:
One of the best benefits of cloud-based HR solution is that it is easy to implement in any sector, company, and business size. You do not have to invest in infrastructure, upgradation, and removing the bugs. The HR Software vendors are responsible for removing the bugs and managing the data.

The vendors have knowledgeable 24*7 customer support to help you with your queries. It is the best time to adopt cloud solutions to streamline your HR.

Secure data:
Data security is a challenge for Cloud-based HR Software vendors because businesses are skeptical about data security. The vendor is responsible for data compliance; that is why they have strict internal audits and top-notch cybersecurity in place to keep your data secure.

It is a top priority of vendors to be the best in data security and that is why the application and data have encryption and are accessible at the client's request. If you want physical access to the system, you will have to go through two-step verification, identity checks, and authentication. The strict data compliance policies make your sensitive information safe and a cloud-based HR system reliable.

Conclusion:
Cloud computing is the new normal that rules the world in every aspect of life. It has made tremendous changes in the way we work and live. The HR department deals with large amounts of data and tasks. Cloud computing can automate mundane tasks, streamline HR processes, and help organizations in all aspects of HR. Thus, it is safe to say that cloud technology is the future of human resource management
software
.