Data Management with Digital HRMS: Ensuring Security & Privacy of Your HR Data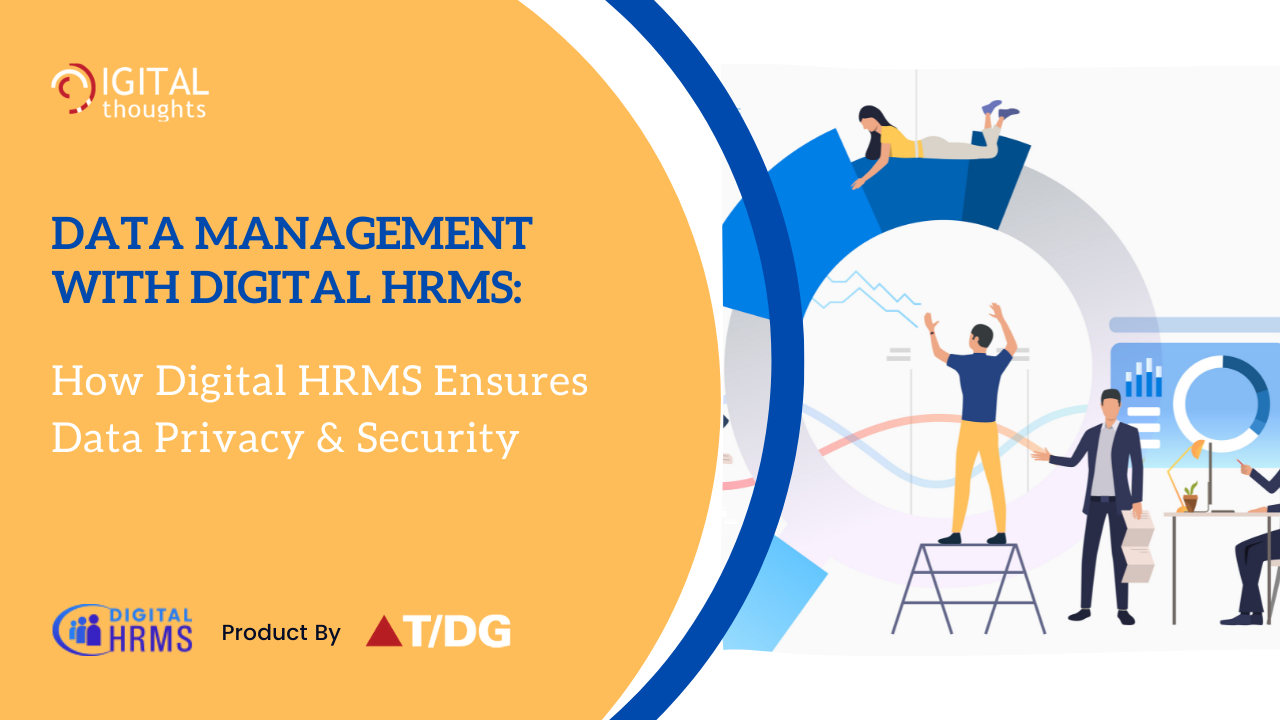 The human resources department is the most vulnerable when it comes to organizational data, since HR data contains personal information and key details about employees. The vulnerability to data threats is at an all-time high in the current situation, with so many resources working from home on their own computers. To secure HR data from threats and unauthorized access, it's becoming more necessary than ever to put in place measures that raise data protection a notch or two.
One of the negative consequences of today's world's digitalization is the increase of data security threats. Statistics on cyber-attacks and information security breaches around the world show that the risks have been growing rapidly, putting both individuals and businesses at risk.
According to Forbes, a staggering 4.1 Billion records were affected by data breaches in the first 6 months of 2019 alone!
An organization's HR department is entrusted with the management of vast amounts of sensitive and, more often than not, highly confidential data. As a result, putting in place the proper safeguards to secure HR data becomes a top priority for businesses. This is where businesses will benefit from robust HR applications with specialized security features for HR data security. A digital HRMS is an interactive framework that automates all HR functions in order to increase productivity and streamline employee management.
Data Security with Digital HRMS
Digital HRMS' security features cover every aspect of data security, including user data encryption, physical data security, controlled access to data to avoid unauthorized access, internal security controls, and more.
Disaster recovery management for important HR data with Reliable disaster recovery and continuous information flow with 99.9% cloud uptime availability. This ensures data is never lost, even in the face of a disaster.
Implementation of strict security protocols through stringent IP and Port based restrictions with communication over SSL protocol under ISO 20001, GDPR & Country specific security standards.
Data encryption with 256-bit SSL encryption software, which is a high-end encryption technology used in BFSI industry, ensures end-to-end encryption to prevent unauthorized access of confidential information.
Systematic backup of data in multiple locations and backup updates throughout the day ensure that crucial and confidential HR data is never lost and is always updated for anytime anywhere access.
Information hosted on Microsoft Azure Cloud for advanced server level data security. The information is monitored 24×7 by world-class professionals, to detect vulnerabilities if any.
Data Privacy with Digital HRMS
There are many ways in which an enterprise can benefit by investing in a HRMS Software like Digital HRMS that is designed to ensure compliance to GDPR regulations. Given below are the benefits that Digital HRMS offers as a GDPR Compliant platform.
Automated checks on data to identify possible vulnerabilities that minimize the possibilities of data breaches.
Provides access control to data, based on the roles in the organization, which eliminates the occurrences of unauthorized access to personal information of employees.
Quick deletion of data from the organization database a Why Enterprises Can Benefit from a GDPR Compliant HRMS Software as and when required.
Allows employees to view their personal data that is collected and stored in the organization's database, just by logging in to the platform.
The compliance factor helps the business stand out from the competition.
Provides employees with the control to edit or delete their personal data on the platform.
Periodic automated data checks conducted to analyze old data and whether they needs to be retained.
Builds trust among new hires of the company as well as the clients and associates.
Want to discover more about how Digital HRMS can help your HR team ensure data security and data privacy effectively?
Stay connected with us on Social Media for all the latest updates.
Read:
How HR Software is Key to the Success of the Enterprise