Discover the Benefits of an Automated Employee Management System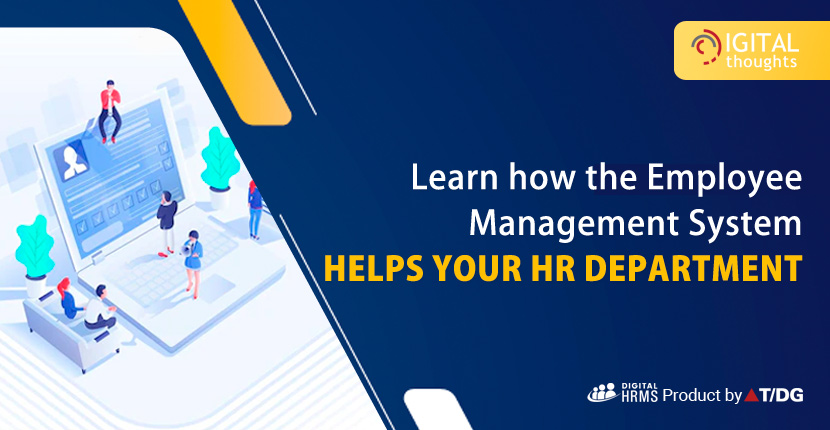 Let us know about the employee management system
A software program termed an employee management system encourages your staff to work hard every day to advance the objectives of your business. It supervises and directs employees' activities in the appropriate manner. Additionally, it securely maintains and retains your workers' personal and other work-related information. As a result, it is simpler to store and have access to the data when needed.
You can more easily and quickly manage administrative tasks in the employee management system. Employees play a crucial role in your business since it is ultimately the results of their labor that affect the bottom line. It is a crucial component of HR software. It also lowers expenses and boosts productivity by encouraging staff engagement and retention.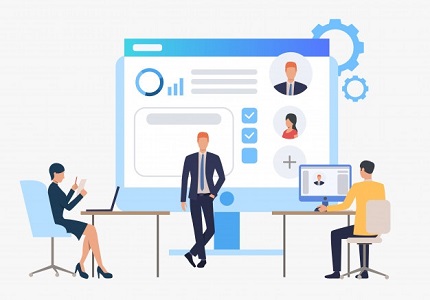 Features of the employee management system
An intelligent feature is included in our staff management system to help you stay organized. You can easily access all of your employees' data thanks to the program. The benefit of personnel management software is that it is accessible from anywhere because it is cloud-based.
The information about your employee is easily accessible with the automated employee management system. They don't have to go through the database, which saves a ton of time that might be used more productively. Your HR staff can assist you at this time in putting some strategic choices for greater productivity into action.
You may use the common KPIs for personnel management using employee management software. For the sake of staff management in your business, you may easily modify or develop your own KPIs. The user interface of the mobile HRMS is incredibly simple to use, and it seamlessly assists you in managing staff performance.
The program enables you to see the overall workforce management from above. You may get assistance from the staff management system by using tools like an analytically driven metric system. The correct personnel management system and all-in-one resources for useful data and wise business decisions are provided by timesheet management and time tracking software.
Quick and Reliable Payroll
One of the most challenging duties for the HR team to manage in a business is payroll. They must manage it while considering a number of factors, including taxes, the advantages of different corporate policies, and other deductions. This may appear to be a difficult, error-prone activity that is, in some ways, achievable to complete successfully.
The Digital HRMS Employee Management System helps keep your staff content and increases workplace happiness. Your staff requires an atmosphere and culture that is conducive to successful work. Better employee database management, employee payroll, and other features are provided by an employee management system. Your workers' work experience will be enhanced as a result.
Employees feel satisfied when their efforts and labor are recognized for the contributions they bring to the company. Your employee appreciation program may be managed through personnel management systems. All of the features, including data-rich wage slips, provide the workforce with more leverage. The HR-employee relationships are improved by the downloadable reports as well, which boosts productivity and worker retention.
The greatest personnel management system will assist you in accurately calculating payroll, but it's also crucial to have simple access to employee information. You can automate precise payroll with the cloud-based employee wage management software. By doing this, you may increase employee trust. Utilizing employee management solutions might also help you avoid legal issues.
Online Personnel Administration
The finest employee management solution for your company's online workforce management performs jobs including maintaining workforce data creation. This is a really important job for payroll, employee experience, performance management, and other things. You can manage the company's personnel more effectively if you have access to the precise work hour employee database.
Digital HRMS is a cloud-based personnel management solution that enables your workforce and HR team to operate remotely without encountering any difficulties. The automatic recording of working hours is a perk of having staff management software. One of the more sophisticated labor management programs also recognizes the location, making it simple to follow on-field workers online.
Benefits of Employee Management Solutions with Digital HRMS
Employee Management Solutions with Digital HRMS has to offer several benefits such as-
Employee Self-Service Gives You More Control
Employees may perform various duties independently by just entering into the system thanks to a feature of the automated employee management system called employee self-service. Employees may submit leave requests, request business cards and gift cards, and direct queries to the HR Helpdesk for faster service. The objective is to expedite the completion of common requests and duties.
Simple Remote Employee Management
A traditional paper-based personnel management system will never be able to handle remote employees effectively in today's reality. When managing remote resources, an automated platform like Digital HRMS may be useful.
Reduced Reliance on Paperwork
With a Digital HRMS, the entire staff management process is computerized, doing away with the need for paper in the process altogether. There is no longer any need to print or handle paper papers because everything, from onboarding paperwork to employee incentives, is digitalized and kept on the platform with digital HRMS.
Enhanced HR Effectiveness
The HR team can do more work in lesser time thanks to the implementation of Digital HRMS to automate employee management. As a result, the HR staff operates more effectively, opening the door to better employee management. The employee experience of the company is positively impacted by the adoption of the Digital HRMS personnel management system.
A Smooth Onboarding Process
Onboarding is crucial since it is the first encounter a new employee has after joining a firm. 79 percent of new recruits reportedly rely on their decision to stay or leave the organization over the long term only on their onboarding experience! The Digital HRMS employee management system streamlines the whole onboarding process for new employees, doing away with the burden of spending hours on paperwork.
What Digital HRMS offers?
By reducing paperwork, Digital HRMS makes it simple for your HR department to design a positive onboarding experience for your new recruits. The Employee Management module is intended to make all of your onboarding processes more efficient. Users can concurrently edit several employee profiles using the bulk information update tool. Employees may also modify policy documents using the module in accordance with client-defined specifications.
Know more about how your HR staff may use the Digital HRMS Employee Management module to improve employee onboarding. You may contact us by email at marketing@digitalhrms.com or by visiting our website at www.digitalhrms.com.