Employee Separation with Digital HRMS: Discover Seamless Employee Separation with New Age HR Software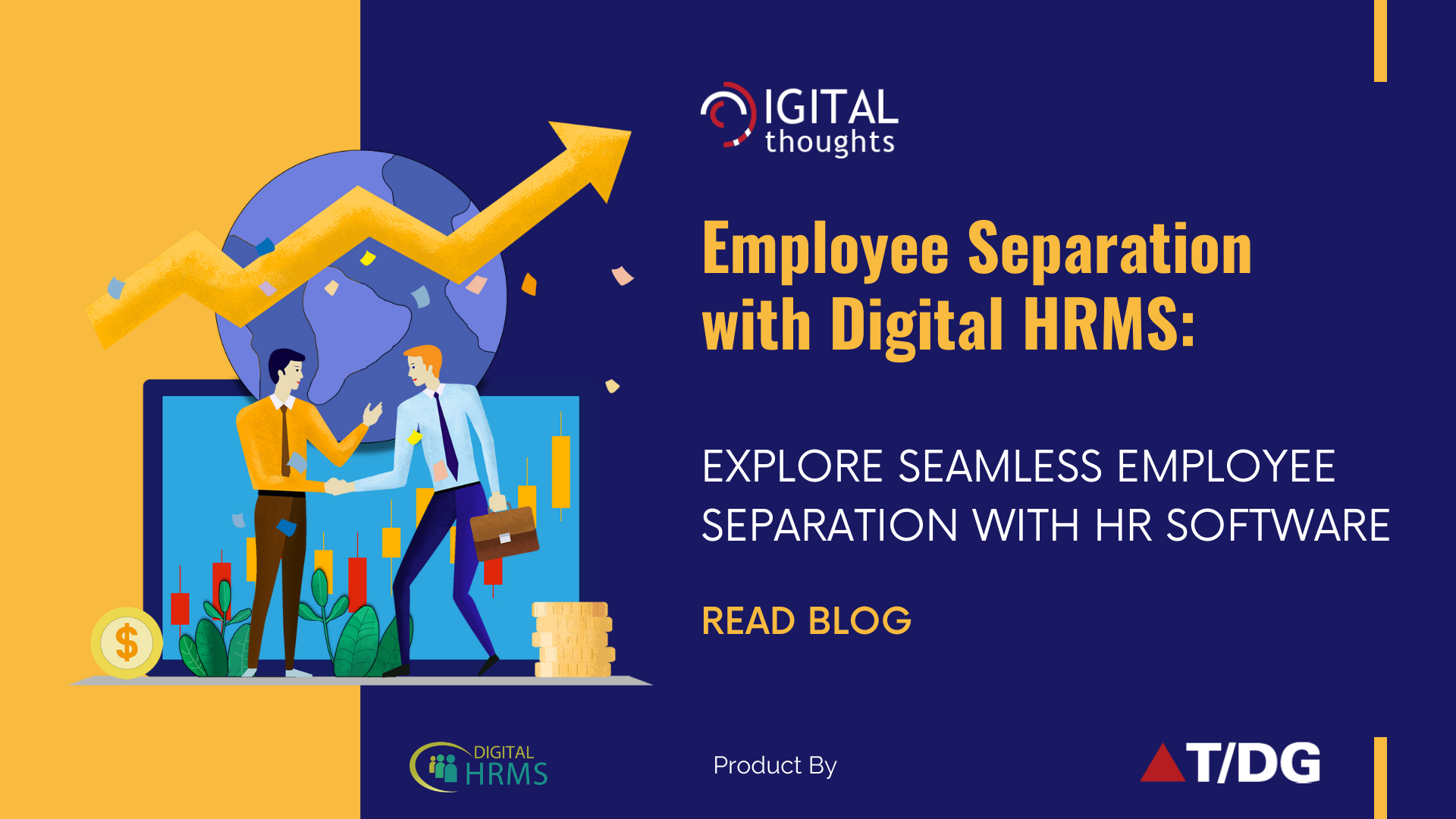 Employee separation is one of the key responsibilities of the HR department in every organisation. Employee separation can be a complex process, which involves several steps. Right from retaining the records to settling the legal obligations, there's a lot to take care of. The overall process involves a lot of Record Keeping and date of filing, along with taking care of requirements of termination.
The paper-based HR management system that many enterprises are still using today, does little to help the HR department streamline the process of employee separation. Hence, experts recommend an automated HR software platform for seamless employee separation. Digital HRMS is one such integrated HR software that offers a dedicated employee separation module with multiple features to cater to the many requirements of the employee separation process.
Employee separation can be a tedious process, with a host of formalities to be taken care of. Digital HRMS is a HR software platform that makes this easy and seamless and far less demanding for your HR personnel. Right from offering a portal for employees to record their resignation by logging in to their HR management system, to scheduling exit interviews at the click of a button, employees now have it easy when it comes to the process of separation. The HR department can create unique exit interview forms and view employee feedback, everything on their HRMS system.
Bid farewell to the long-drawn procedure of writing a resignation letter and emailing it to functional and HR managers. Digital HRMS paves the way for a new self-service form of recording resignation Through separation module. Details recorded include reason for resignation, notice period, end of notice period, notice period shortfall, and employee comments, etc. The Resignation Pullback feature of the HR software allows the employee to pullback his/her resignation request. For this, the employee is required to mention the reason for pullback and submit the Resignation Pullback request on the HR management software.
Digital HRMS offers a question builder for HR personnel/ Administrators to create unique exit interview forms. Exit interview initiation can also be done using the HR software. The platform also allows scheduling of exit interviews.
Want to explore how Digital HRMS can help your business manage employee separation more effectively?
Visit our website
www.digitalhrms.com
or drop us an email on
marketing@digitalhrms.com
and our team will get in touch with you.