Exploring BPO Service Offerings by The Digital Group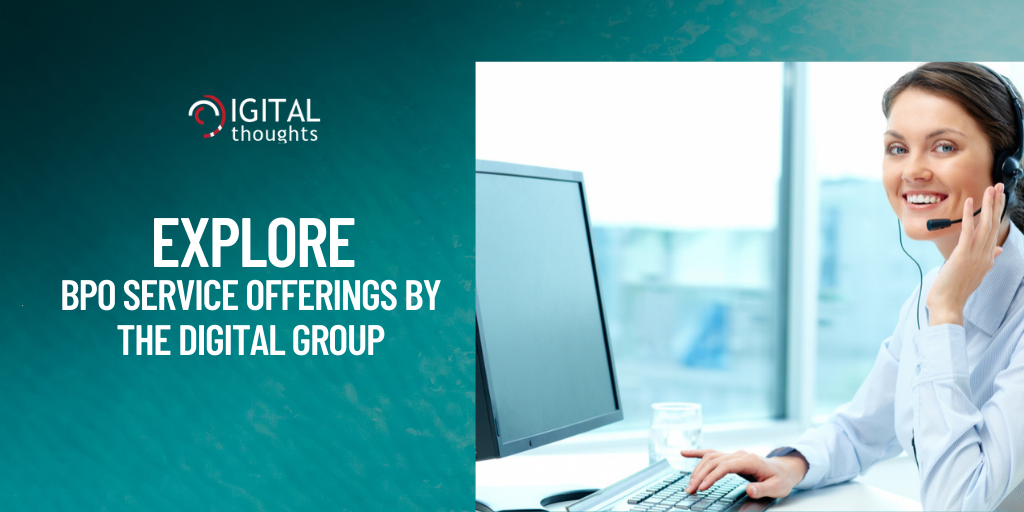 Many people tend to believe that BPO services are popular with enterprises across the globe today only because of the fact that it is cost-effective. However, that is not true. In addition to the cost advantage, there are many other benefits of outsourcing some of your business processes to a third party service provider. There are many good providers of BPO services today, with dedicated teams to help you boost efficiency and productivity of your business operations, and at the same time, allowing your core in-house team to focus on more strategic tasks.
The process of outsourcing some of an organization's core or secondary functions to a third party in exchange for a set of benefits is known as business process outsourcing (BPO). Because businesses rarely entrust core duties to other firms, outsourcing usually refers to non-core responsibilities. Customer service, as well as back-office support and data input, are excellent examples.
Why Invest in BPO Services
As we have learnt earlier, the advantage of reduced operational cost is one of the primary advantages and the reason why most enterprises consider investing in Business Process Outsourcing services. However, there are many other benefits that an enterprise stands to gain, provided the partnership is with a reliable
BPO service provider.
Given below are the key benefits of Business Process Outsourcing services.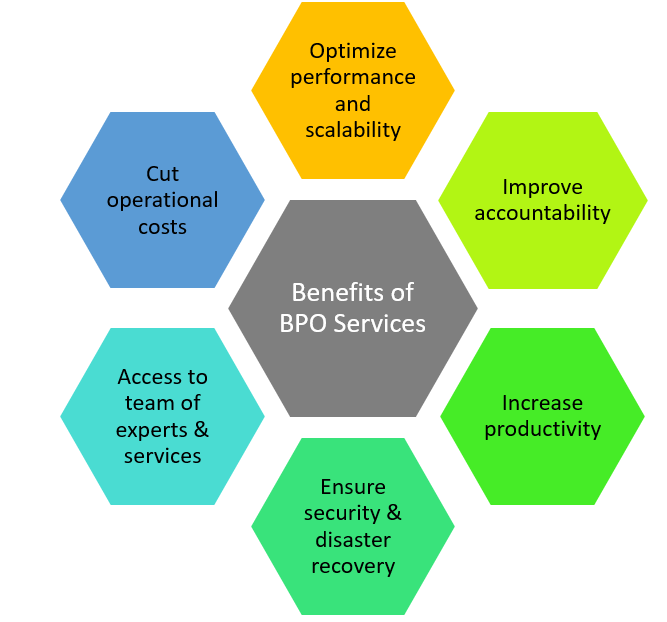 The following are the types of BPO services that enterprises can choose to opt for.
Back-office support

Client care service

Invoice support

Call center

Data entry & processing

Content creation

Accounting & finances

Infrastructure management

Human resources management
Business Process Outsourcing Services with The Digital Group
By transferring your backoffice activities to offshore destinations and outsourcing your business processes to The Digital Group, you can boost your productivity, lower operational expenses, deliver better customer service, beat the competition, and focus on your core operations.
The Digital Group BPO is dedicated to meeting the needs of its clients while also enhancing productivity. Our services are provided through a global network of technology centres staffed with individuals who can help you find the right sourcing choices for your specific requirements. As a result, we are able to provide effective communication, services, and client satisfaction.
T/DG's BPO Unit is recognized through such results as increased productivity, new business opportunities, new revenue generation, cost reduction, business transformation and improvement of shareholders' value.
Here we shall look at our specialized service areas in the BPO Services domain.
1] Finance and accounting
At T/DG, we manage accounting processes and ensure obedience with legal, regulatory and company rules and regulations.
2] Customer sales and support
T/DG assists clients in smoothly building closer interactions with their customers through different channels such as mobile phones, the web, and branches.
3] Financial Process Management
The T/DG BPO provides business process services for sectors like Banking, Capital markets, Mortgage services, and Insurance across the world.
T/DG organizes, integrates, develops, and improves enterprise content, data, and information access.
Outsourcing enables employees and managers to access, update and use HR information more efficiently and effectively using our innovative techniques.
6] Supply Chain Management
T/DG uses creative methodologies to deliver a wide range of supply chain capabilities, including new product strategy, design, development, procurement assistance, and customer service after the sale.
7] Technical Support Services
T/DG offers tailored solutions for off-the-shelf office programs, enterprise applications, and integrated systems, all of which are backed by our knowledgeable management.
Call management, call tracking, knowledge management, problem resolution, remote control, and integrated IT asset management are all a part of the T/DG Help Desk service.
Why Partner with T/DG for BPO Services
Our services assist you in successfully overcoming current industry issues.

We guarantee client happiness and make it as simple as possible for you to attain it.

We offer the industry's most comprehensive and powerful resources.

Our services assist you in meeting all of your business needs while also adding value to your company.

Quality Assurance, Management Information Systems, Business Analysis, and a Six Sigma Black Belt team all contribute to our process performance.

We are a company built on leaders, processes, and capabilities, with a focus on process expertise, software capabilities, an engaging employee operating model, and trainer-supported knowledge management.

Strong alliances with the industry's top players.
For more information, explore our BPO services or drop us an email at info@thedigitalgroup.com and our team will get in touch with you to help you get started.