How an HR Software Helps Your HR Team Overcome Challenges of Compliance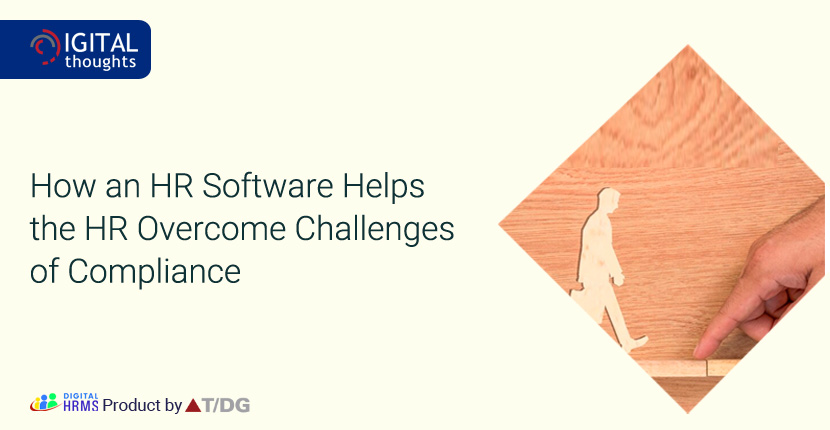 The HR department of a company bears a significant amount of responsibility for ensuring that the company is clear of legal entanglements and is always on the right side of the law. There are various rules that govern the modern workplace, making the HR department's job more complicated than ever.
Compliance Challenges Faced by HR
There are laws governing the way businesses engage with their employees, from laws managing employee rights and safety at work to laws governing inclusion and employee diversity. The following are some of the major obstacles that employees confront when it comes to legal compliance in the following main areas.
Laws that protect against discrimination on the basis of colour, race, gender or ethnic origin.
Laws that protect against discrimination based on age or disability.
Wage and hour laws defining the minimum wage for employees, overtime, total working hours, break time, etc. as basic rights for every employee.
Laws granting paternity and maternity leaves.
Immigration laws for employees working at the client location onsite.
Laws regarding employee benefits, including medical insurance.
Laws for workplace safety for employees.
Laws against the misuse of personal data of employees and users.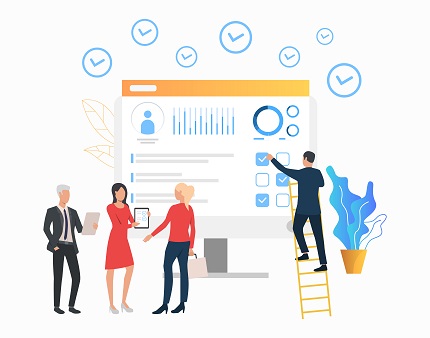 As we can see, an organization must comply with a number of rules, and the HR department is responsible for ensuring compliance. By automating HR operations and streamlining HR tasks with the help of an HR software, businesses can ensure total compliance with federal and local legislation. What businesses want is a new generation HR software platform, such as Digital HRMS, that handles all aspects of HR duties, improves HR productivity and efficiency, and allows HR employees to devote more time to more important activities in the business's best interests.
The following are some of the ways that an HR management software, such as Digital HRMS, can assist businesses in complying with laws and regulations.
Fair Compensation
When we consider an HR management software for compliance, the Timeport module is one of the first features we notice. The Timeport module of advanced HR management software such as Digital HRMS assists the HR team in keeping track of employee working hours as well as time allocated to various projects on which the resources are working. As a result, it functions as an HR management software, ensuring that the employee is fairly compensated for his or her labour.
Work Hours & Work Life Balance
Employee break hours can be tracked using the Attendance Management feature of a modern HR management software such as Digital HRMS, which allows the HR team to monitor employees who are neglecting their break hours, allowing them to be encouraged to take frequent breaks to renew themselves. With the support of the HR management software platform, employees are motivated to achieve a healthy work-life balance.
Maternity & Paternity Leaves
Male and female employees can apply for paternity and maternity absences through the Leave Management system of Digital HRMS' HR management software platform, and no employee is denied this opportunity.
Immigration Laws
The Digital HRMS application assists HR in keeping track of immigration proceedings for employees traveling onsite in order to verify that immigration laws are followed.
Employee Benefits
Employee benefits are handled through a part of the Digital HRMS HR management software platform that allows employees to access details of their medical insurance policy as well as add nominees.
Data Privacy
Digital HRMS is a GDPR-compliant platform that offers total security of employees' personal data, including automated data deletion from the database when the employee has left the company for a set period of time.
Want to explore more about how the Digital HRMS HR software platform can help your HR team manage compliance with ease?
Visit our website www.digitalhrms.com or drop us an email on marketing@digitalhrms.com and our team will get in touch with you. Now, get Full access to the Digital HRMS HR management software platform Free for 90 Days. Available for Limited Period only!
Stay connected with us on Social Media for all the latest updates.