How Digital HRMS is the Solution to Challenges in Employee Performance Management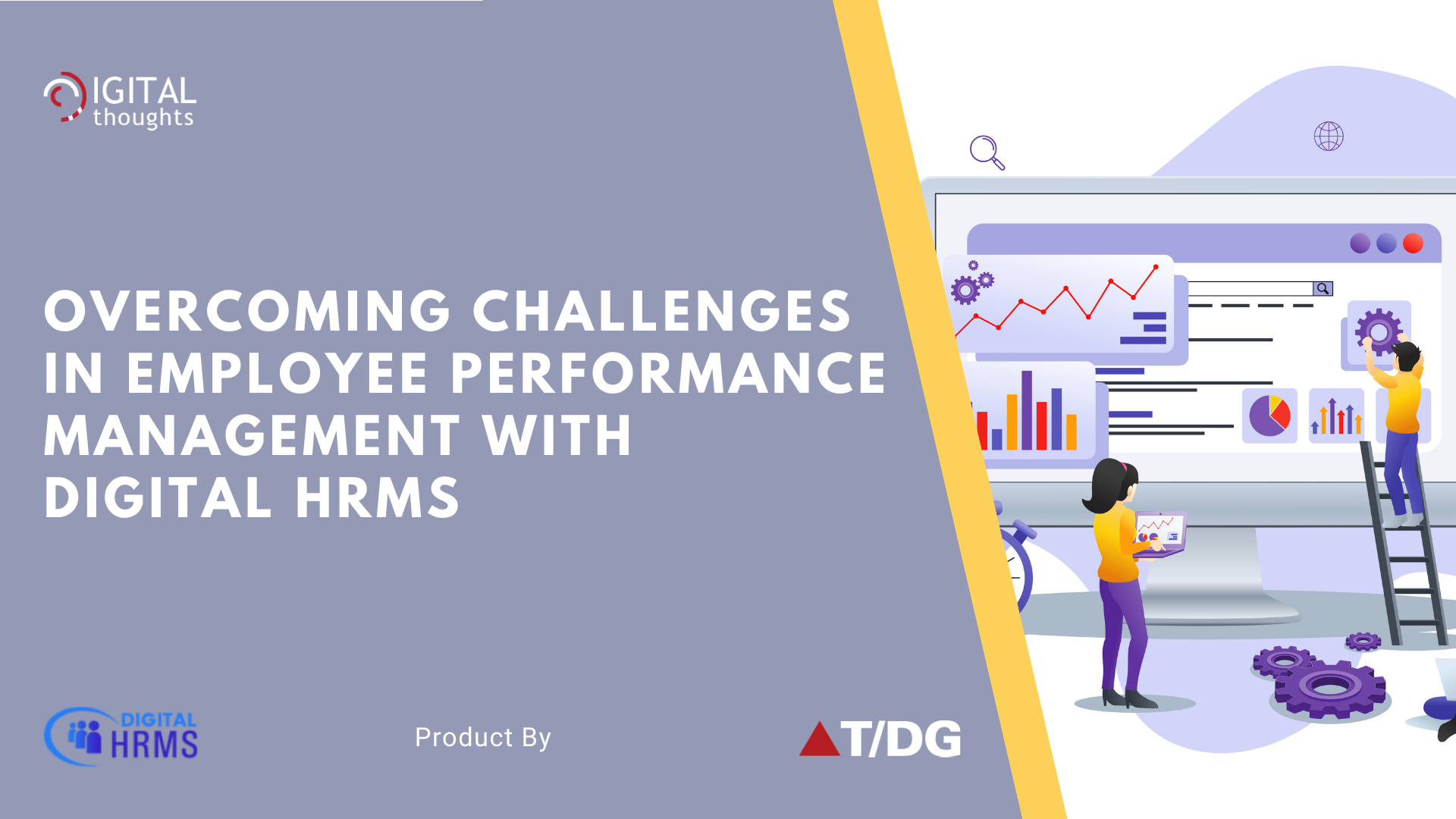 What makes an employee an asset to the organisation is how well they do their job. This makes performance management of the employees one of the primary responsibilities of the HR department. It's the assessment of the employees' performance that determines the appraisals, which means it's the key factor affecting the payroll or compensation received by the employees. Discrepancies in the performance management can adversely affect employee morale and level of employee engagement in the organisation.
As important as it is, performance management is still a challenge for several enterprises across the globe. In fact, most employees say that the performance management system of their organisation does not recognize their efforts and achievements and this data from Researchgate is a testimony to this.
86% of employees say their efforts are not recognised by other organizations.

Here we have the key challenges faced by enterprises when it comes to performance management.
Aligning the goals with employee performance
No provision to track performance data
Lack of provision to draw insights from the large volumes of data
Unavailability of required data as and when required
Lack of transparency in the appraisal process
No definitive metrics in place to measure the performance of the employees
Absence of real time data tracking
The solution to these challenges comes in the form of an advanced HR software like
Digital HRMS
that offers an advanced automated performance management system. Digital HRMS is a modular HR software platform that offers dedicated modules for every HR function. Given below are the key features of the employee performance management system of Digital HRMS.
A unique self-assessment form for performance appraisal
Performance based on average score for different competencies
Modifiable appraisal cycles, rating scales, competencies, KRAs & goals
Smooth transition from appraisal/confirmation initiation to closure
Easy-to-explore confirmation status – approved, extended, pending or submitted
Seamless shift from confirmation initiation to closure
Modifiable rating scales
Confirmation period configuration
Detailed reports and email notifications
Read:
Key Elements of Performance Management System
Want to discover more about how the HR software platform of Digital HRMS can help your HR team streamline employee performance management?
Visit our website
www.digitalhrms.com
or drop us an email on
marketing@digitalhrms.com
and our team will get in touch with you. Now, get Full access to Digital HRMS Free for 90 Days. Available for Limited Period only.
Discover the Digital HRMS Mobile App for
Android
and
iOS
users.