How Digital HRMS is the Solution to Challenges in Separation Management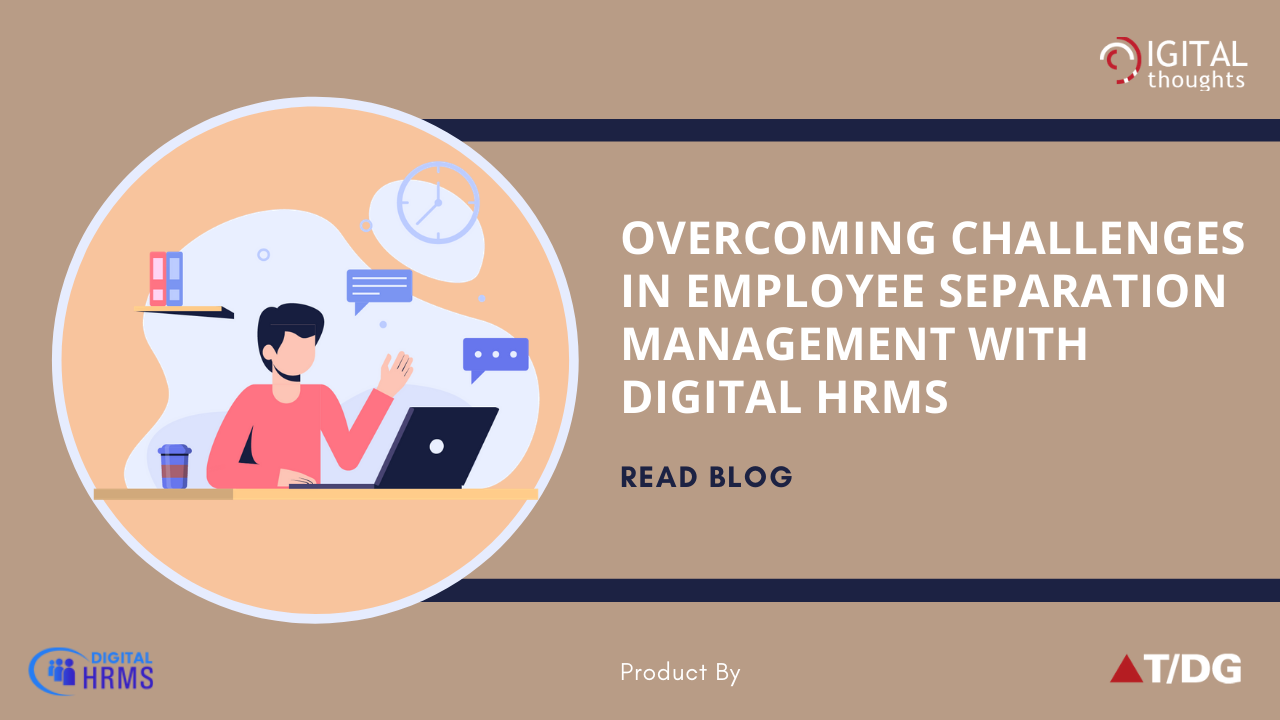 Separation of an employee from the organisation is sometimes inevitable and marks the end of a rewarding journey. However, the separation process involves a lot of formalities, involving more than just the HR department. The IT and accounts departments are also involved along with the admin department. With so many things to look into and manage, it can often take up much more time than expected and cause unnecessary delays. This can make it a challenge for the HR department to manage employee separation and few of the challenges are as follows.
Living up to the Expectations of separation process to be a rewarding one
Reducing the time required for all the formalities and preventing delays
Having to ask the employee to come back multiple times to get done with all the formalities
Managing the requirements from all the different departments for completing the exit process
Taking care of the legal aspect and ensuring complete compliance in every way
Ensuring the brand image of the organisation is never compromised
Creating a good experience for the exiting employee so as to inspire other employees who made come to know about it
Prevent any unnecessary complications from the exiting employee's end
The challenges are many because separation is one of the most complex of HR processes and needs to be tackled intelligently. An advanced HR software platform like
Digital HRMS
can serve as the ideal HR partner for HR teams to manage the separation process effectively. Given below are the key features of the separation module of Digital HRMS.
Stress-free resignation recording/pullback process
Customizable exit interview surveys
Quick exit interview scheduling and feedback review
Employee deactivation at the click of a button
Dynamic workflows
Temporary disablement / enablement of employees
Quick clearance activity from all the departments
Detailed reports and email notifications
Want to discover more about how Digital HRMS can help you automate HR processes and streamline employee management? Now, get Full access to Digital HRMS Free for 90 Days. Available for Limited Period only.
Visit our website
www.digitalhrms.com
or drop us an email on
marketing@digitalhrms.com
and our team will get in touch with you. Now, get Full access to Digital HRMS Free for 90 Days. Available for Limited Period only.
Discover the Digital HRMS Mobile App for Android and iOS users