How Digital HRMS is the Solution to the Roadblocks in Performance Management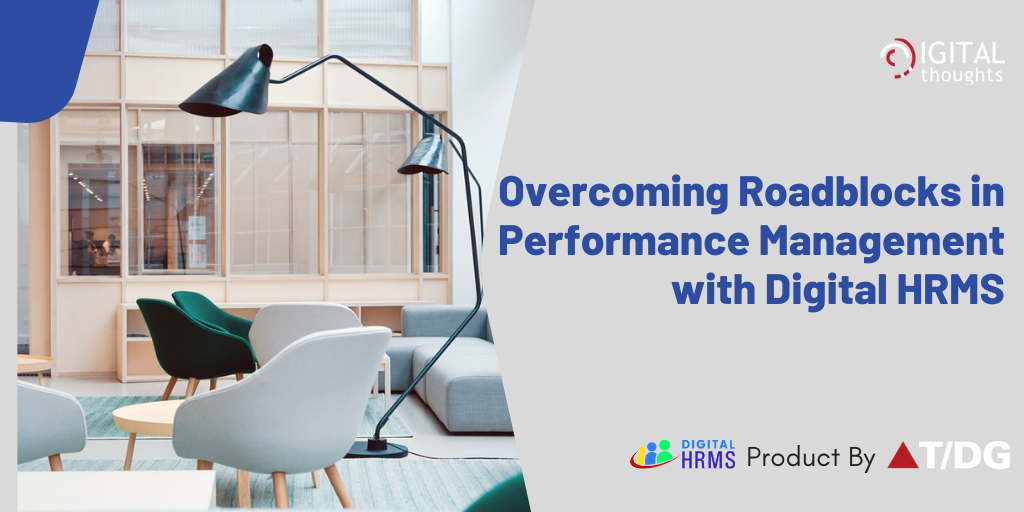 Out of all the HR functions, performance management is a component that necessitates a methodical approach because unless the organization is able to establish a fair and effective process for evaluating employee performance, it can have a detrimental impact on employee motivation and morale. Only when the organization is able to recognize and reward the accomplishments of its people can it be considered successful.
However, when evaluating employee performance, the HR team is frequently confronted with a number of difficulties. As a result, performance evaluations are frequently inaccurate.
Challenges of Manual Performance Management
Some of the major issues that the HR staff has when analyzing the performance of the company's employees manually instead of a performance management software are listed below.
Inconsistency and lack of accuracy

Transparency and an open approach to performance evaluation are lacking.

Frequently, systems are not updated to reflect the genuine and essential objectives.

Employees frequently regard it as a difficult situation.

Employee motivation and morale suffer as a result of unfair or erroneous appraisals.
What Makes Digital HRMS the Ideal Solution
Digital HRMS is an innovative performance management software that automates the entire performance evaluation process, resulting in increased productivity and other benefits. With the use of an automated Performance Assessment System like Digital HRMS, the challenges mentioned above can be overcome.
A one-of-a-kind performance review self-assessment form

Performance is determined by the average score for several competencies

Appraisal cycles, rating scales, competences, KRAs, and goals that can be changed

From the start of the appraisal/confirmation to the end of the process, everything goes smoothly

Multiple yet easy to understand Confirmation status — accepted, extended, pending or submitted

The transition from confirmation initiation to close is seamless and on a single performance management system

Rating scales that can be changed

Configuration of the confirmation period
Key Advantages of Performance Management System
Now that we've gone over the core aspects of the Digital HRMS performance management platform, we'll go over some of the platform's important advantages.
1] Keeping the Process Transparent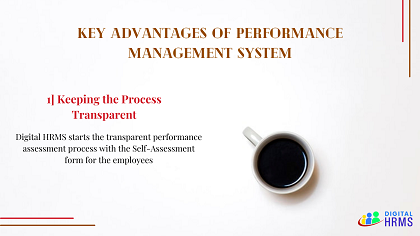 Employees will be more driven to produce their best performance if they feel included in the performance process. Involving employees also guarantees that there are no last-minute surprises and that everyone is on the same page about the evaluation's expectations. Digital HRMS starts the performance assessment process with the Self-Assessment form for the employees.
2] Making Adequate Preparations for Evaluation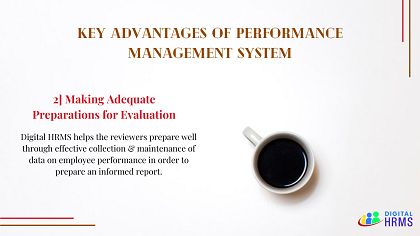 Many performance reviewers believe that monitoring their team members' activities and performance throughout the year is sufficient for preparing an evaluation feedback report. However, this is frequently insufficient, and reviewers should prepare well by collecting data on employee performance in order to write an educated assessment. To put this in place, your HR department will need an automated performance evaluation system.
3] Planning of Frequent Performance Reviews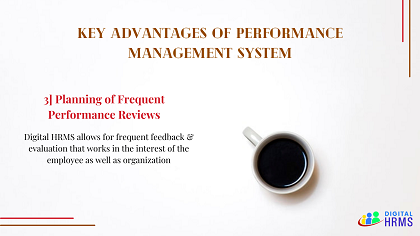 Experts today are questioning the annual performance review practice, believing that frequent feedback and evaluation is beneficial to both the employee and the organization. A performance management system like Digital HRMS helps to foster a culture of frequent feedback by giving employees the option to put in extra effort where it's needed and rapidly enhance their performance.
4] Keeping the Purpose at the Core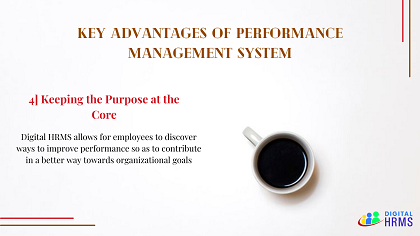 So, the first step toward efficient employee performance review is to comprehend why performance assessments are so critical, not only for the individual's personal development but also for the organization's overall success. The goal of performance review is to help employees identify methods to enhance their performance so that they can contribute more effectively to the organization's goals, and an advanced Performance Management system like Digital HRMS may help them do so.
5] Focusing on the Future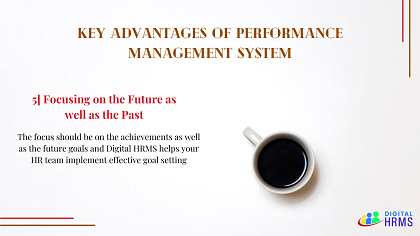 While looking back on the previous year's performance is important for learning from mistakes, the evaluation meeting should also focus on the future. This offers the employee a sense of control and empowers them to go out and make a difference. To put it another way, the focus should also be on the long-term goals and objectives, and you'll need a new generation performance management system to do this.
Want to discover more about how Digital HRMS can be the performance management system your HR team needs?
Stay connected with us on Social Media for all the latest updates.