How Small Enterprises Can Benefit from HR Software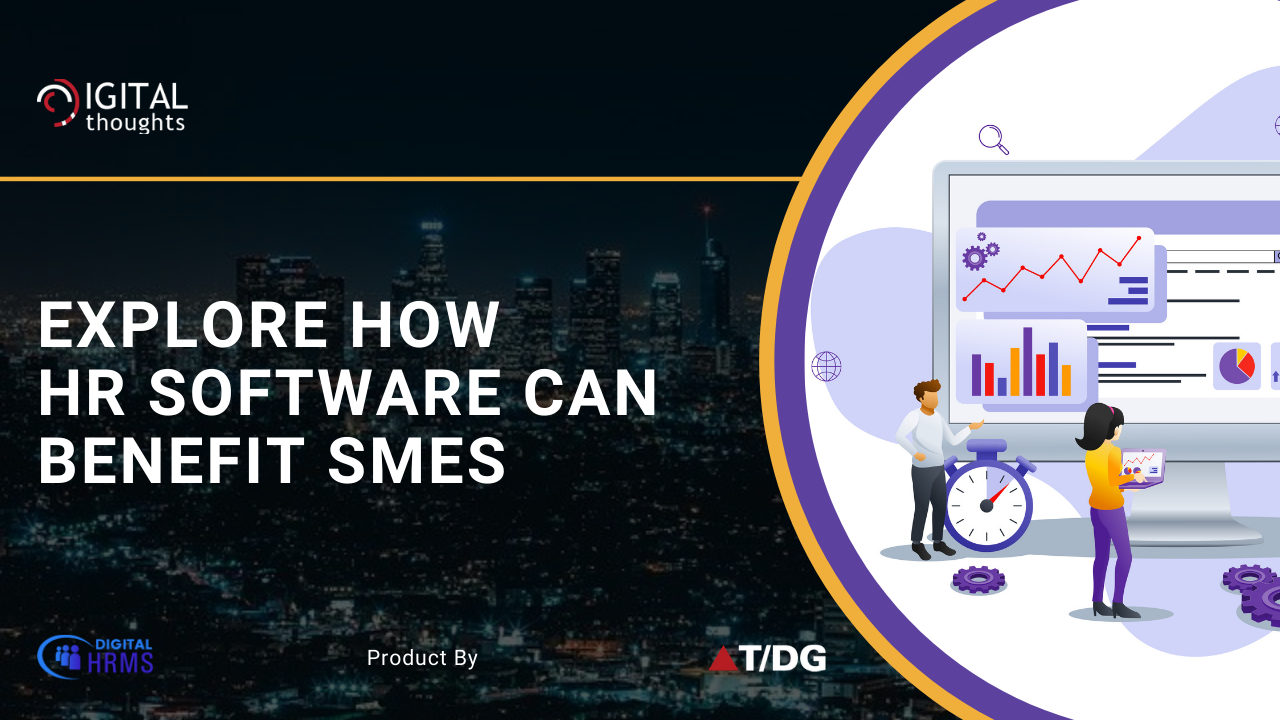 One might argue that investing in technology is not something that small and medium enterprises (SMEs) should consider a priority. However, this is not true because human resources forms an integral part of every enterprise. An HR software, hence, if chosen well, can benefit every enterprise - big and small. After all, the basic HR functions like leave and attendance, performance assessment, recruitment, separation, etc. are a part of every organisation and an HR software can automate all these tasks and more.
A customisable, modular HR software like
Digital HRMS
can help cater to the needs of small and medium enterprises because it allows enterprises the flexibility to pay only for the modules they need and want. Here we look at why even small and medium enterprises (SMEs) can benefit from a new age HRMS software like Digital HRMS.
1] Data Security
HR data is highly sensitive and confidential because it consists of the personal information of employees as well as critical details about the organisation and its policies. This makes data security the top priority for every organisation, irrespective of its size. An advanced HR software like Digital HRMS has the most advanced data security features to protect threats to HR data and also implement a controlled access to prevent misuse.
2] Increased Productivity and Efficiency
Manual process of managing HR functions is the usual approach taken by most small and medium enterprises. However, the manual process can be time-consuming and demands more effort and time from the HR professionals. Investing in a new age HR software like Digital HRMS reduces the time required for each of the HR functions, thus improving the productivity and efficiency of the HR team.
3] Cost Reductions in the Long Run
At first thought, investing in an HR software can appear to be much of a hassle, in addition to being expensive. After all, there's also cost involved in imparting training to the professionals in the HR team to help them learn how to use the new software. However, when you look at the bigger picture, you find that investing in HR software reduces the cost to the company in more ways than one.
To begin with, the digitalization of HR process management reduces costs on paper as well as physical storage of documents. Also, a new age HR software like Digital HRMS allows enterprises to work with a leaner team, thus reducing the costs.
4] Remote Connectivity
This is one advantage of a new age HR software that has come into the limelight in the current times. Today, 90% of the workforce in enterprises across the globe are forced to work from home in order to curb the spread of the pandemic. Small and large enterprises alike are struggling with the many challenges of remote work. An HR software like Digital HRMS is designed to help the HR professionals overcome the challenges of remote work with ease.
Discover more about the benefits of HR software in the current times. Read
Role of HR Software in Helping the Human Resources Support the Enterprise During the Pandemic
Want to discover more about how Digital HRMS can help enterprises big and small overcome the HR challenges?

Discover the Digital HRMS Mobile App for Android and iOS users.