Infographics Blog on Key HR Technology Statistics 2021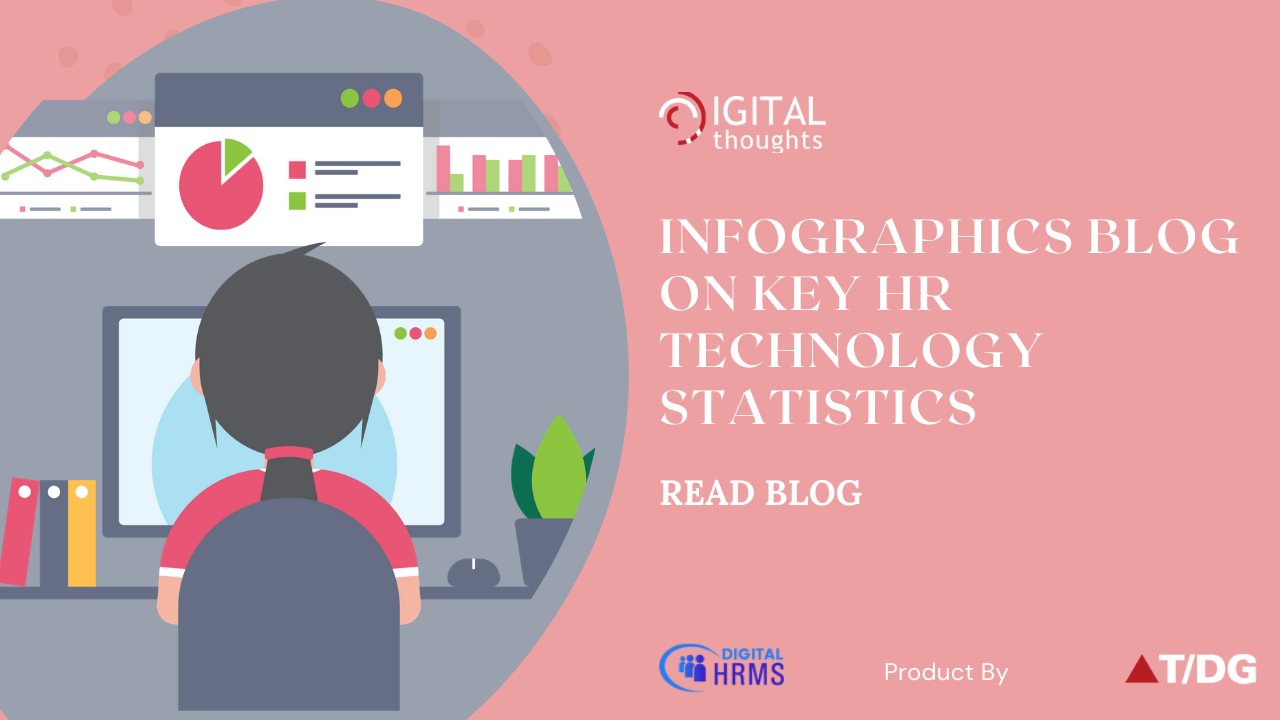 In this era of digitalization, it is important for the enterprises to invest in technology and automate business processes. When it comes to the HR department, most enterprises today are implementing automation of HR processes with the help of new age HR technology that we refer to as the HR software. An advanced HR software today, like Digital HRMS, has the capability to automate every HR function and boost the efficiency and productivity of the HR department in the process. These platforms have all the features that HR teams would require in order to streamline every aspect of employee management in the organization. The infographics below showcases some key statistics that highlight the significance of HR technology for enterprises today.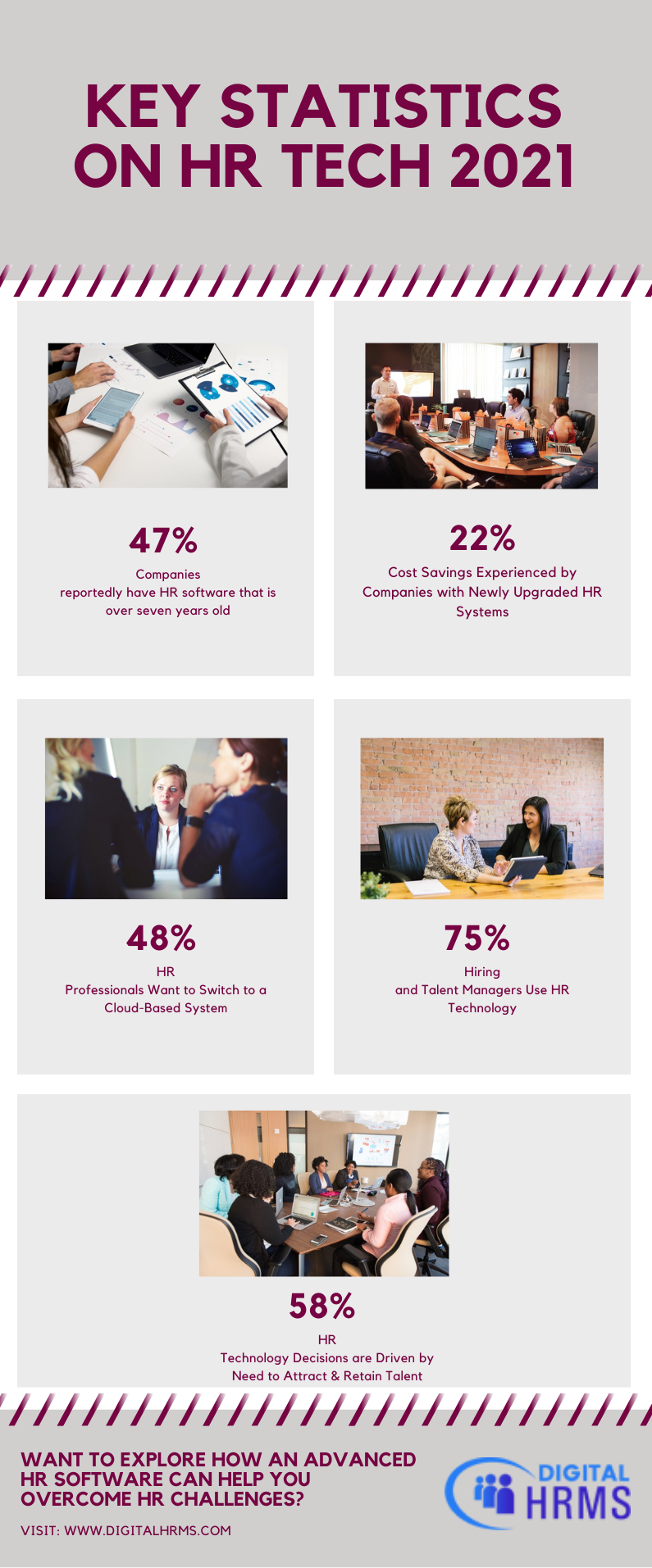 Digital HRMS
is an example of an advanced GDPR Compliant HR software platform that has dedicated modules for every HR function. It allows enterprises to pick and choose the modules they need and only pay for what they choose. The platform allows HR teams to streamline every aspect of HR and saves time and efforts. Spanning the entire employee-lifecycle, Digital HRMS follows a modular approach that allows your HR/Administrator team to effortlessly manage Attendance, Leave, Onboarding, Confirmation, Appraisal, Separation and Report Generation and much more! It is a comprehensive Human Resource Management tool that helps you build a strong Employer Brand capable of taking affirmative actions to drive business growth.
Data Security with Digital HRMS
Digital HRMS allows you total control and security of Your HR data. The following are the data security features of Digital HRMS.
a] Server Security
Information is hosted in a safe environment, monitored 24×7 by world-class professionals.
b] Data Encryption
256-bit SSL encryption software – a high-end encryption technology used for encoding.
d] Security protocol
Stringent security protocol adhered to while carrying out all updates and data backups.
d] Information availability
Quality backup technology and an impenetrable firewall ensures information availability.
e] Multi-layered backup
Systematic backup of data in multiple locations and backup updates through the day.