Infographics Blog on Key Human Resource Management Statistics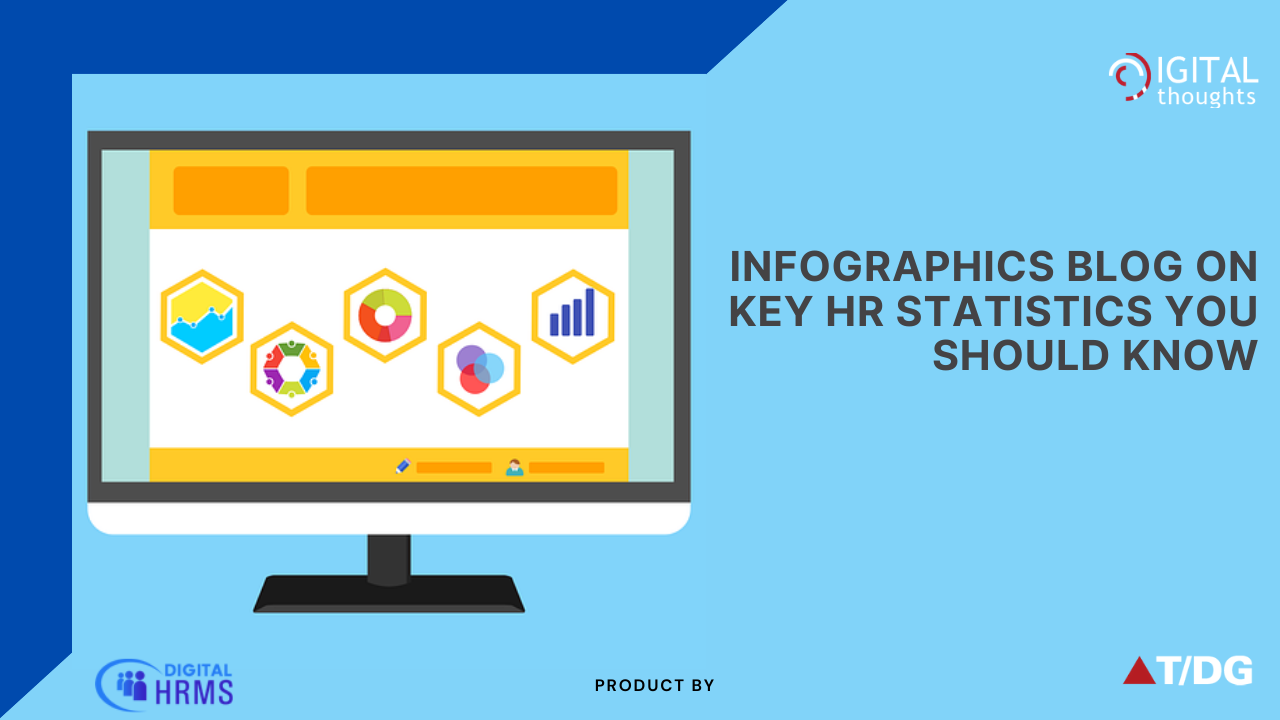 Human resource management has come a long way in the last decade or so, and over the years, the roles and responsibilities of the HR department have evolved significantly. Today HR management has moved on from the age-old traditional paper-based process towards more of an automated process. The new age HR software platforms have been a part of this evolution of the way the HR department functions.
If you have always wanted to know some interesting facts from the world of Human Resource Management, we have brought them for you. Just refer to the infographics below for some quick insights on HR management.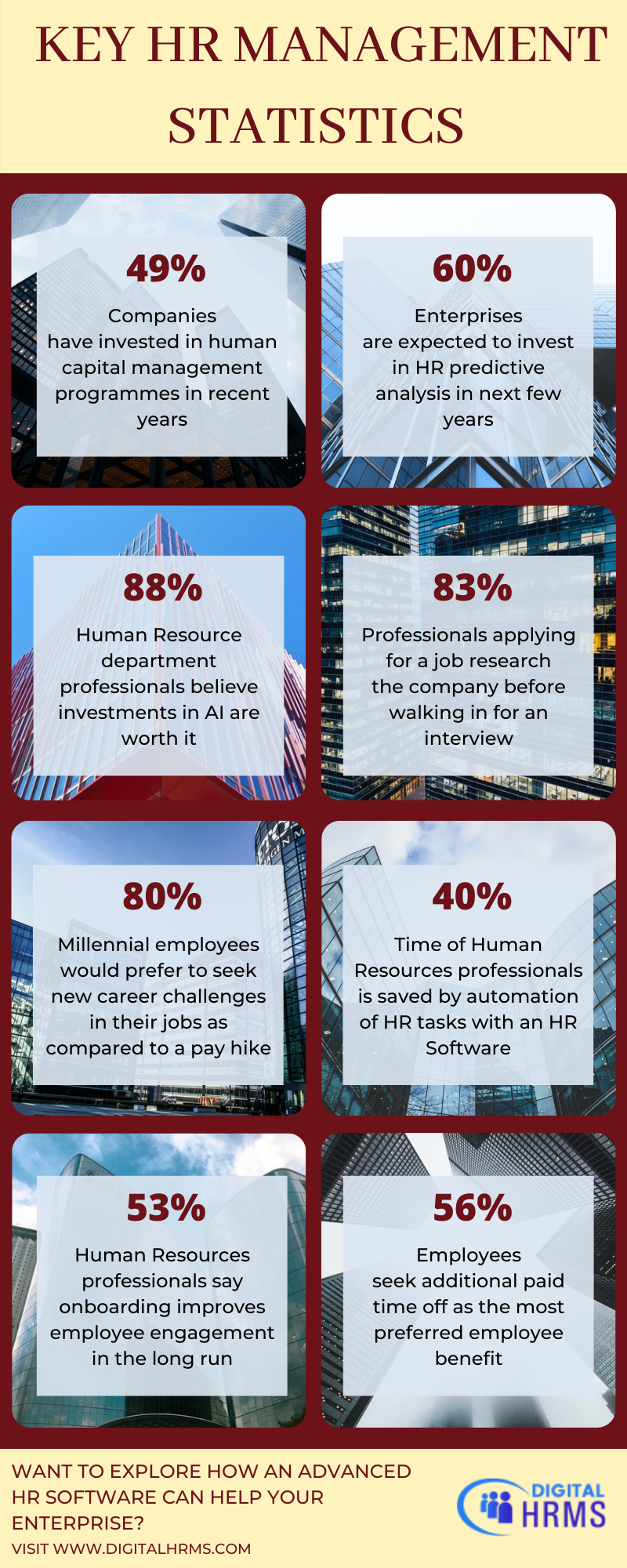 The new age HR software has contributed significantly to the way HR management process stands today.
Digital HRMS
is an example of an HR software that is designed to help enterprises implement complete automation of HR processes and boost HR productivity and efficiency.
A modern HR software, Digital HRMS is customizable with a modular structure. This allows enterprises to pick and choose a specific set of modules, paying for only what they want. The following are the benefits offered by a new age HR software platform like Digital HRMS:
Streamlined recruitment process
Paperless Employee Management System
Employee information at one central location
Policy document at your fingertips
Employees have control over basic services
Leave and attendance of employees on a single platform
Maximized efficiency and productivity with resource allocation
Employee productivity management with automated time tracking
Ensured fair appraisal for all employees
Employee Training Requirements on a Single Platform
Quick and easy way to schedule in-person meetings
Effortless Management of Travel Requests
Streamlined Process of Reimbursements
Automated Reports at the Click of a Button
Want to discover more about how Digital HRMS can streamline HR functions?
Discover the Digital HRMS Mobile App for Android and iOS users.
Want more infographics blogs on HR management? Read
Infographics Blog on Key Employee Turnover Statistics 2020
.
Sources: Gallup, Glassdoor, CultureIQ, Forbes, Statista