Infographics Blog on Top Talent Acquisition Statistics in 2021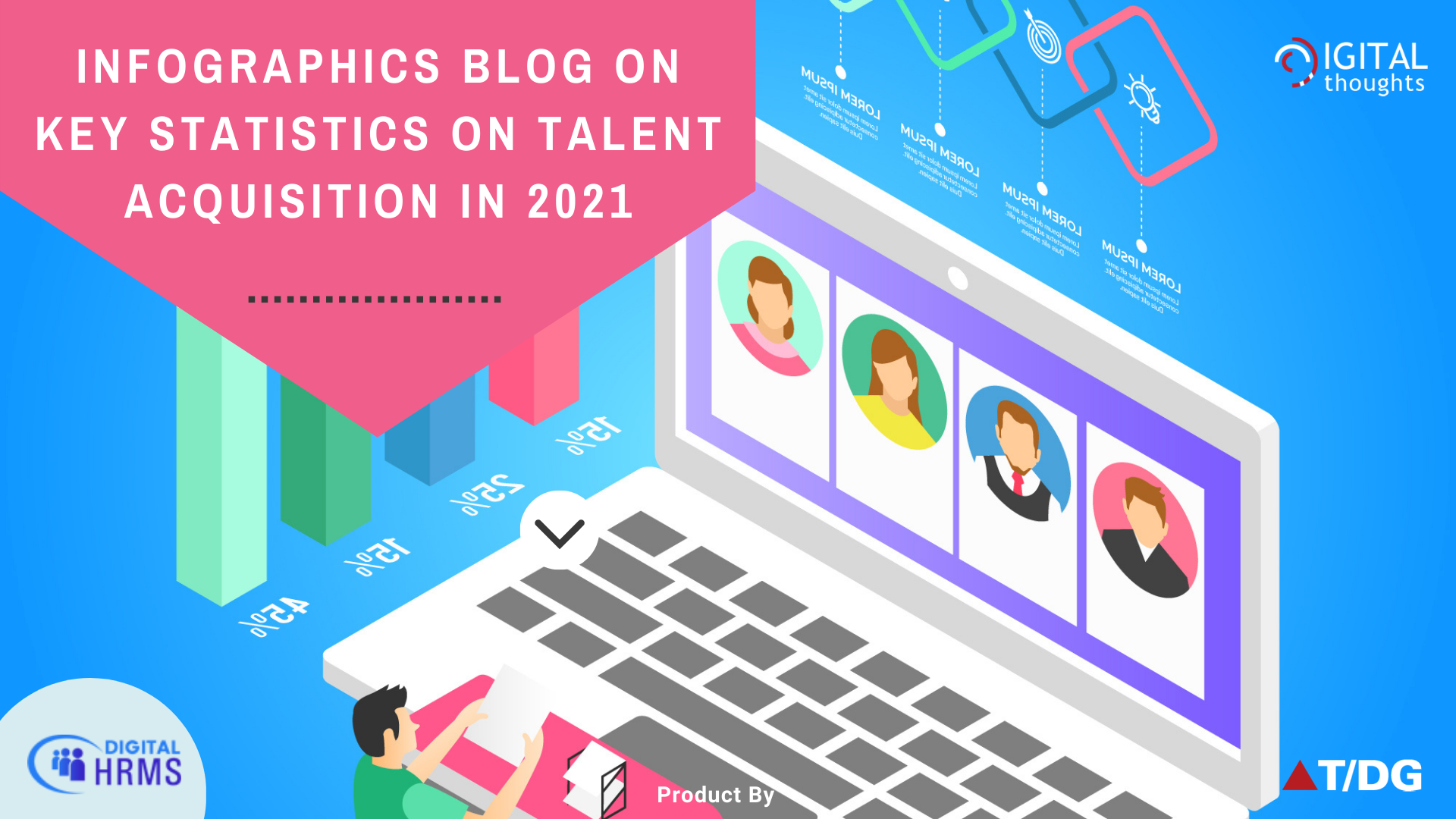 The year 2020 witnessed many significant changes in the way HR functions, as organizations moved to remote work within a span of just a few days. Every aspect of HR management has been affected by this, leading to new ways of doing things. Adaptability was the keyword for the greater part of the year 2020, as HR teams across the globe struggled to come up with new ways to manage a remote workforce.
It was never going to be easy, but today we have indeed come a long way. The result is that the future will never be the same, with remote work being the "new normal". Hence, as we step into another year, let us begin by looking at few interesting talent acquisition statistics in the infographics below, talent acquisition being the very first step in the employee lifecycle.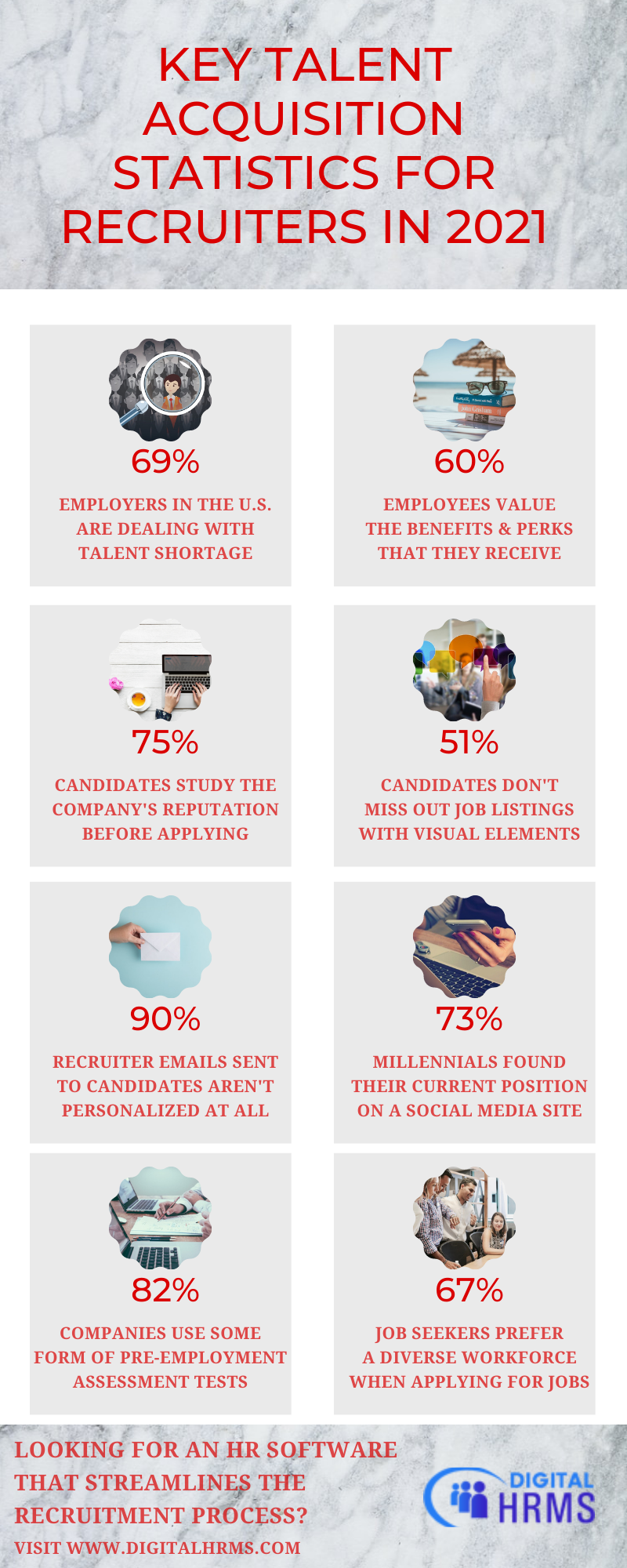 Talent acquisition or recruitment is one of the most significant HR processes, because it serves as the gateway through which fresh talent is brought on board. While remote work has been a challenge for recruitment, the HR department in many enterprises found the ideal solution in the new age HR software. Yes, the HR technology that we have today has played a very significant role to ensure that HR teams can continue with the streamlined recruitment process.
Digital HRMS
is an example of an HR software that offers a dedicated module for talent acquisition. The module seamlessly automates the entire process of recruitment to create a rewarding experience for the HR as well as the new hires. Given below are the key features of the Recruitment Gateway of Digital HRMS.
Creation, approval and allocation of RRS
Provision for existing employees to refer candidates
Editing, adding & deleting job postings in a few clicks
Provision for Admin to use a question builder to define questions to be asked in interviews
Easy monitoring of candidate and interview status
Provision for shortlisting of candidates by recruiters and managers
Tracking shortlisted candidates for further interview
Resumes of rejected candidates archived in a resume bank for future reference
Detailed reports and email notifications
Dynamic workflows
The Digital HRMS mobile app is available for
Android
and
iOS
users. The app ensures that HR professionals as well as the employees are always connected to the Digital HRMS platform with anytime anywhere access. This adds to the convenience level of remote users.
So, that was about some talent acquisition statistics you should know. Want to discover more about how Digital HRMS can help your HR team streamline the talent acquisition process?
Visit our website
www.digitalhrms.com
or drop us an email
marketing@digitalhrms.com
and our team will get in touch with you. Now, get Full access to Digital HRMS Free for 90 Days. Available for Limited Period only.