Infographics Blog on Ways to Boost Employee Engagement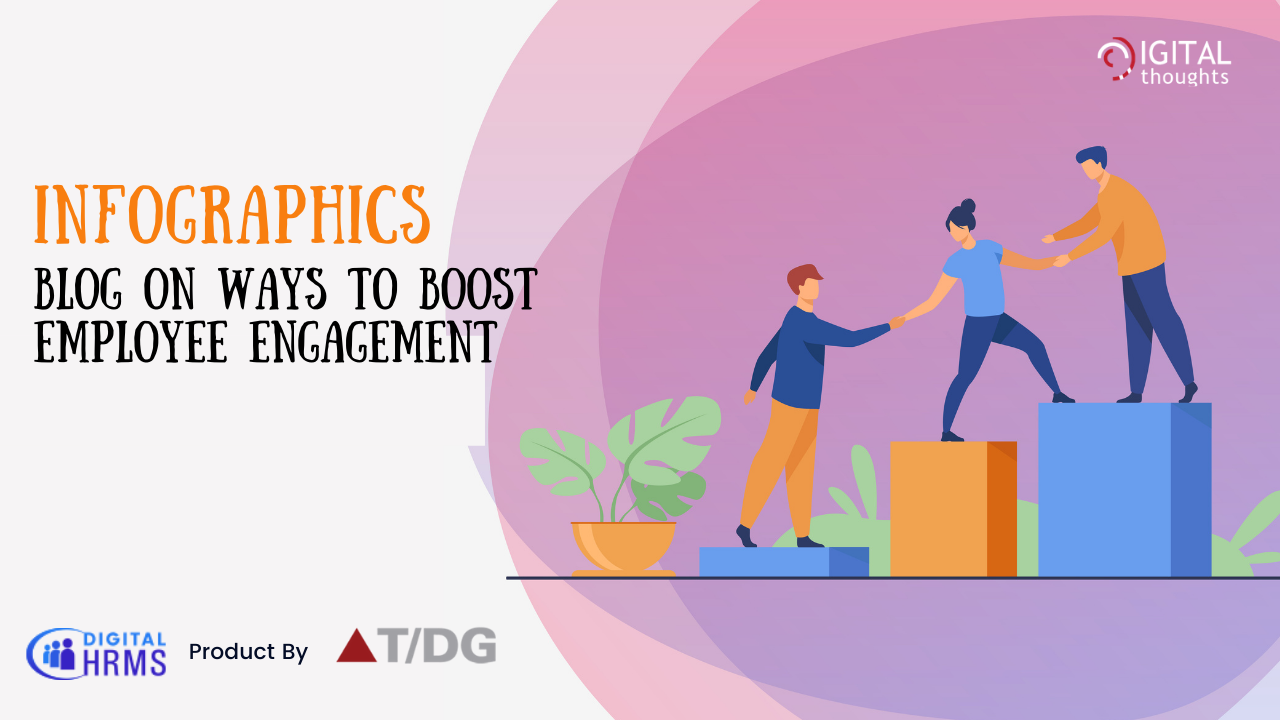 What is the concept of employee engagement? It can be characterised as the degree of commitment that an organization's employees have to their jobs. Employee happiness is a measure of how happy workers are at work and how connected they are to the work they are doing. One would wonder if most, if not all, workers are happy and pleased with their employment. Unfortunately, this is not the case.
81% of employees reportedly do not feel engaged at work. – Statista
Employee involvement is currently on the decline in businesses all over the world. Since most workers do not remain with one company for a long time, this has been one of the main causes of high employee turnover. Giving workers the best reasons to stay and continue to provide the best results for the company is the key to increasing employee engagement. The following infographics showcases some effective way the HR can boost employee engagement in the organization.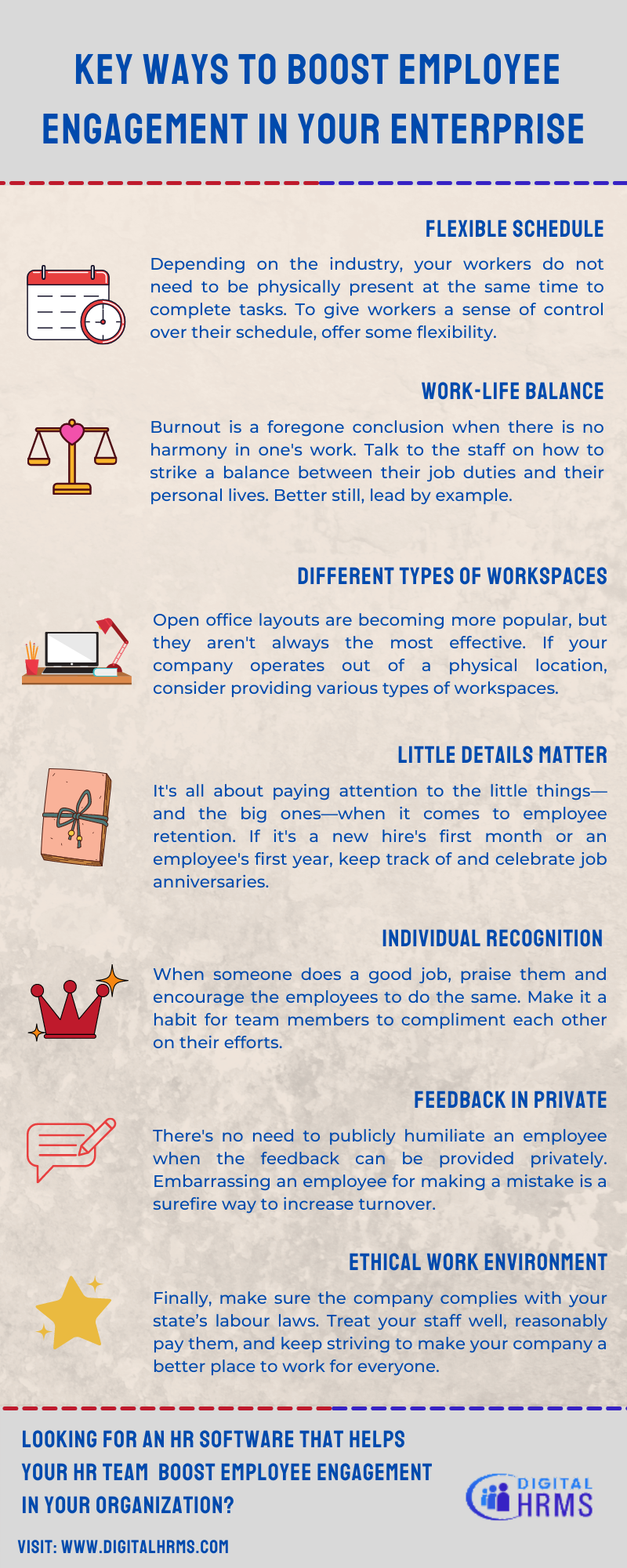 Effective Ways to Boost Employee Engagement
Here are some of the ways in which the HR department of your organization can improve employee engagement. So, let's have a look.
Implementing a flexible schedule
Depending on the industry, your workers do not need to be physically present at the same time to complete tasks. To give workers a sense of control over their schedule, offer some flexibility in working hours.
Encourage people to strike a work-life balance
Burnout is a foregone conclusion when there is no harmony in one's work. Talk to the staff on how to strike a balance between their job duties and their personal lives. Better still, lead by example.
Have Different types of workspaces
Open office layouts are becoming more popular, but they aren't always the most effective. If your company operates out of a physical location, consider providing various types of workspaces (closed and open) to help workers be more efficient.
Keep track of job anniversaries
It's all about paying attention to the little things—and the big ones—when it comes to employee retention. If it's a new hire's first month or an employee's first year, keep track of and celebrate job anniversaries.
Encourage individual recognition within the Team
When someone does a good job, praise them and encourage the employees to do the same. Make it a habit for team members to compliment each other on their efforts.
There's no need to publicly humiliate an employee when the feedback can be provided privately. Embarrassing an employee for making a mistake is a surefire way to increase turnover.
Work towards an Equitable & Ethical Work Environment
Finally, make sure the company complies with your state's labour laws. Treat your staff well, reasonably pay them, and keep striving to make your company a better place to work for everyone.
Want to discover more about how Digital HRMS can help your HR team boost employee engagement?
Stay connected with us on Social Media for all the latest updates.