The SaaS Solution, Evolution and Challenges For Companies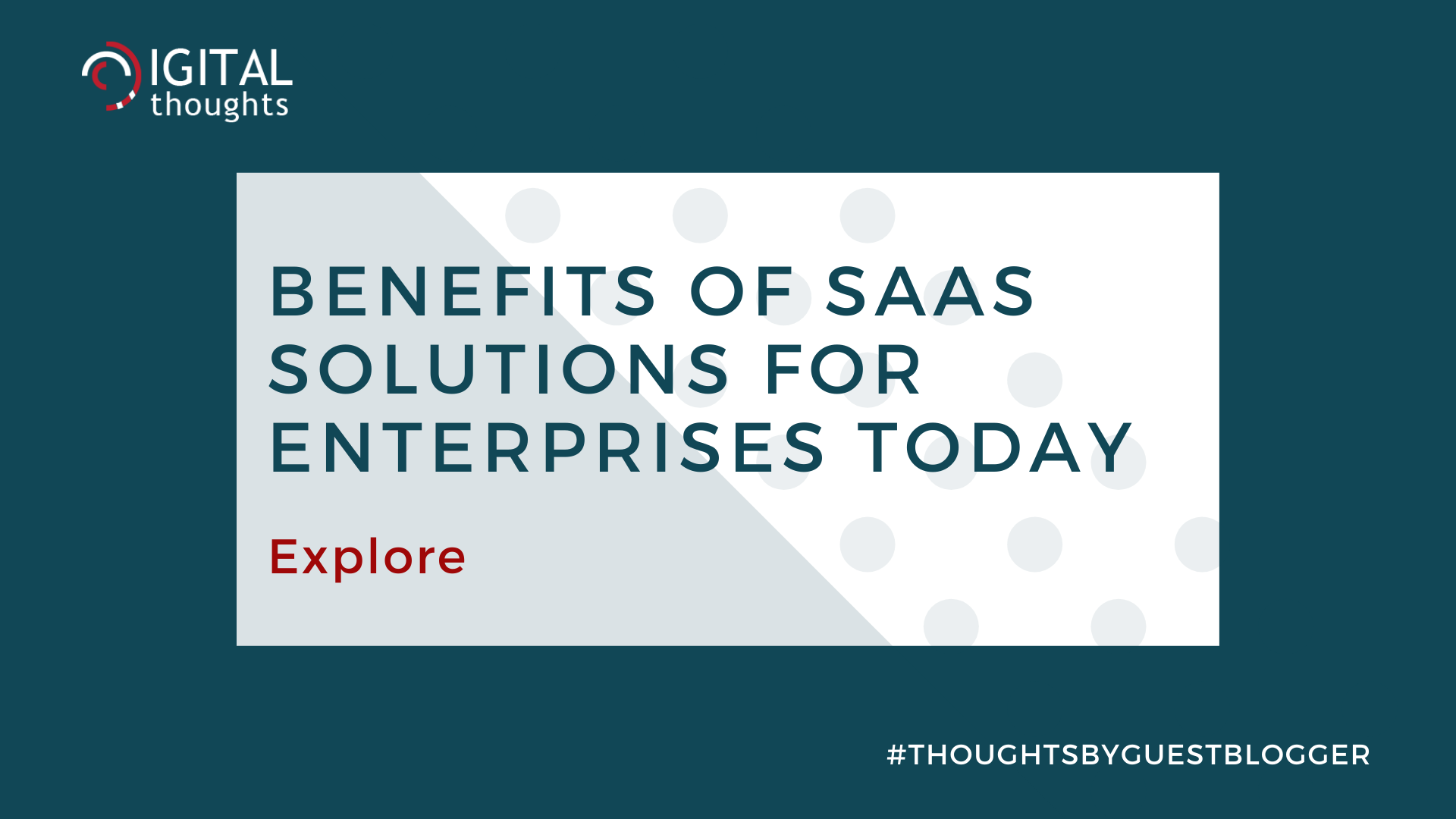 13 May 2020
Guest Blogger
1882
In the era of digitalization, more and more companies across the globe are switching to online collaborative tools. This has resulted in the growth and demand for SaaS (Software as a Service) solutions, which involves building on-demand software for the specific needs of businesses. However, the digital transformation of companies remains uneven and not all have yet taken the plunge. Talking about Cloud solutions, they already involve more than 1,000 players in France, which indicates a very optimistic outlook for the Cloud market. An inventory of the current state of SaaS use and an analysis of its evolution and prospects.
Benefits of On-Demand Software for Businesses
The SaaS comes to answer several problems encountered by companies. This type of software accompanies their digital transformation, inevitable to remain anchored in today's world. With SaaS, it's possible to meet today's market demands for flexibility and mobility. The ease with which collaborative tools can be implemented is a big advantage of these cloud solutions, along with time saving and cost reduction.
Logistical advantages of Cloud-based solutions
Updating and maintaining an IT infrastructure involves considerable technical know-how and is also time-consuming, which calls for dedicated teams along with anticipation at all levels. With on-demand software, companies find themselves totally relieved of this burden. Updates, bug fixes or patch installations are carried out by the service provider. Companies no longer have to worry about hosting their applications. Installed externally, they are therefore accessible via the Internet. This has two major consequences:
Less space dedicated to network infrastructure.

Less time required for application setup.



When a company partners with a service provider, it comes with the freedom from every technical and logistical aspect, which include maintenance efforts as well as the management of breakdowns.
Disadvantages of SaaS Solutions
Software as a service

has some cons as well. Outsourcing and recourse to a third party places the company in a situation of dependence on its service provider. If the latter does not perform regular updates or if it is under severe attack, users could be directly affected. A company runs the risk of being severely affected in such a case. To overcome this problem, it is advisable to choose reliable service providers recognized for their professionalism and also to analyze in detail the conditions of the offer.
Primary SaaS Applications in Companies
Although the scope of applications is tending to diversify, the major uses of software as a service are focused on the following:
E-mail messaging

Sales Management




CRM (customer relationship management)




Financial management




Human Resources Management




Billing Tools




Various collaborative tools (e-learning, questionnaires, etc.)



Among the leaders in the SaaS software market, we find Microsoft in the lead or tools such as Gmail, whose presentation is no longer necessary.
Cloud solutions have indeed come a long way in the last decade or so. The growing demand for Cloud computing is a testimony to the fact that Cloud is indeed the solution to the challenges faced by businesses today. Among the many benefits of Cloud, the key ones that are worth mentioning are the reduced cost of infrastructure, as well as the high flexibility of the collaborative tools for the employees. From office automation and management tools to applications such as instant messaging and online forms, SaaS is the future of software.