Tips for Young HR Professionals in 2020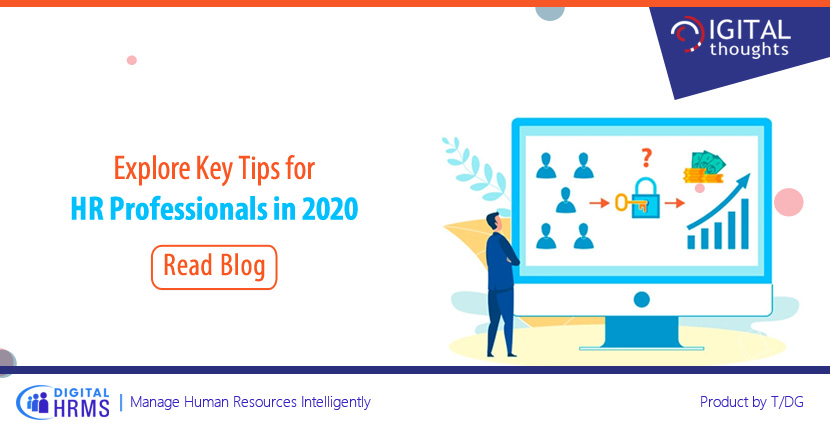 The human resources department is a key department of any organization and is entrusted with the most significant responsibilities pertaining to every aspect of employee management. The roles and responsibilities of the HR department are complex, to say the least. After all, it includes everything from recruitment to separation and everything else with regards to the various processes during the employee lifecycle.
This means HR professionals are too busy in the various activities with little time to spare. This can be an overwhelming experience for the young HR professionals. Here we bring you some tips that will help HR professionals manage the tasks more effectively and strive for excellence.
Tip 1: Find Something that You Can Excel In
The job profile of an HR professional consists of some of the most diverse responsibilities. Hence, most HR professionals tend to put in time and efforts to master all of these tasks, which is impossible to say the least. Therefore, it is recommended that HR professionals find one area that interests them and then explore all about it. The idea is to specialize in a particular domain.
Tip 2: Get Yourself Familiar with Technology
Technology is an integral part of human resource management today and so as an HR professional, it is essential for you to be familiar with the latest HR Technology. For instance, you can explore a new age HR software like Digital HRMS to understand the capabilities of HR Technology in redefining the way HR functions.
Tip 3: Showcase Your Achievements
Many young professionals tend to believe that working hard and doing a good job alone is enough. While there is no alternative to hard work, it doesn't always get noticed because everyone is busy in their own careers. So, it's a good idea to showcase one's achievements so that people get to know that you are good at your job.
Tip 4: Bring Up Your Leadership Qualities
The role of HR requires that you bring up your leadership qualities to the fore. The employees in the organization look up to the HR professionals and so, the HR should be able to lead by example. After all, your role as an HR professional is to support the employees and this often calls for the leader in you.
Tip 5: Always Be Open to Learning
No matter how far you reach in your career, you should never stop learning. It's important to remember that we are never too old to learn. In today's dynamic business environment, there is constant change and so it's only through learning and adapting to new approaches and new technology, that the enterprises can reach new heights.
So, that was about some of the key tips that young HR professionals can follow in order to get started on their journey to excellence as a professional in the domain.