Turning Employees into Brand Ambassadors with Employee Advocacy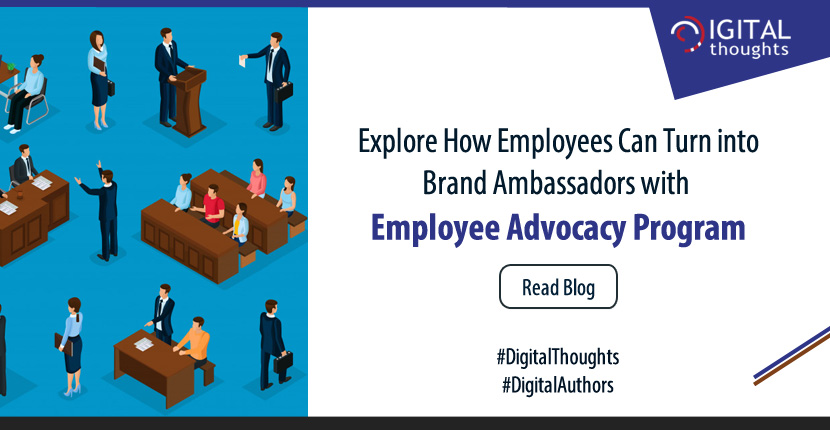 The process of turning the employees of an organization into its own brand ambassadors through a planned strategy is termed as employee advocacy. Social media is the most popular channel for employee advocacy programs. It's about having your employees promote your business online and can be termed as the next level of content marketing.
Statistics indicate that if executed well, employee advocacy programs can be as much as 50% more effective than the usual content marketing plans and initiatives.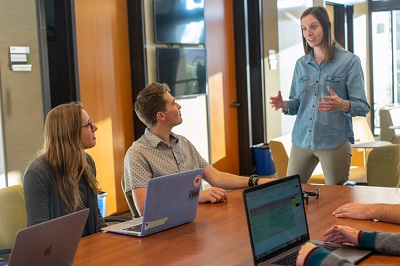 What makes employee advocacy effective is the fact that it is all about natural and authentic interactions made by the employees on social media, which creates a whole new level of impact when compared to promotional content.
Posts shared by employees are 80% more likely to be engaging when compared to the posts shared through the company account.
Also, posts shared by employees have a reach that is 561% more than similar messages shared on a brand's social media channel.
After all, people are more likely to take interest in posts shared by their friends or family, when compared to official posts from a company's social media accounts. However, it's important to note that not every employee would make a good advocate for your brand. Not everyone is too keen on posting on social media and also not everyone has at least a fair amount of following on different platforms. Hence, making employee advocacy a mandatory program would not serve your purpose. The trick is to find the employees who are always keen on taking initiatives and at the same time, are active on social media.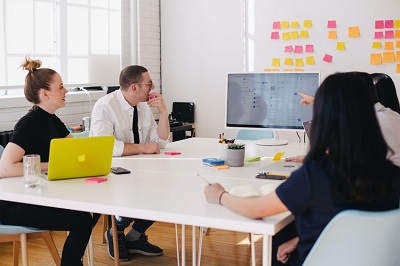 When talking about implementation of a successful employee advocacy program, is important to note that not all of the content posted by the employees should be company related content. The objective here is to encourage the employees to build a profile on social media that people trust and show interest in. Once this is achieved, the company related content is received with the same level of trust and interest.
But is employee advocacy just about content marketing in a creative way? No, say the experts. It's a concept that also has the potential to boost sales by as much as 70%.
75% of B2B buyers use social media to take purchase decisions.
What's more, employee advocacy can also work wonders for an organization when it comes to recruitment and finding the right candidate for open positions.
The companies counting on engaged employees on social media are 58% more likely to hire top talents.
That definitely makes employee advocacy a highly beneficial initiative for any organization.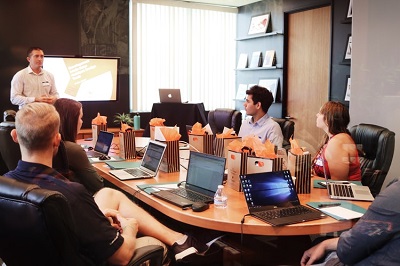 The Dell Champions Program
Dell implemented an Employee Advocacy program to recruit the brand's "Champions".
These champions were required to spread Dell's culture on the many social media platforms. In order to become a Dell Champion, you need to get an internal certification from Dell, after attending a specific training program. Dell now has more than 1200 Champions in 84 countries.
Implementing Employee Advocacy in your Organization
Before you start building a strategy to implement employee advocacy, it helps to know that you can either opt for a program that is open to everyone (inclusive vision) or one that is designed for selected profiles only (selective vision).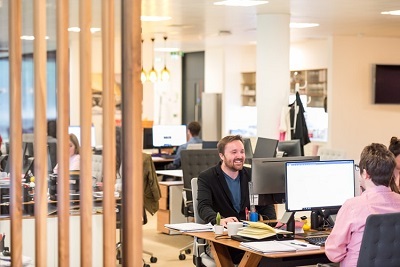 You need to work on a philosophy in order to build your employee advocacy program, and this philosophy should be about the expectations of the company as well as the expectations of the employees. The following are the key steps involved and designing an employee advocacy program for your organization.
Defining your philosophy

Defining your rules for the program

Building a strategy for the program

Creating the content and deciding on the format

Implementation of the program

Analysis of engagement data and KPIs

Nurturing of the program
In order to implement a successful employee advocacy program, every step is important as it is a continuous process that evolves with time. The key word here is engagement brought about by a positive work culture and happy employees who would love to represent the company on social media platforms.