Understanding Key Advantages of an Integrated Research Platform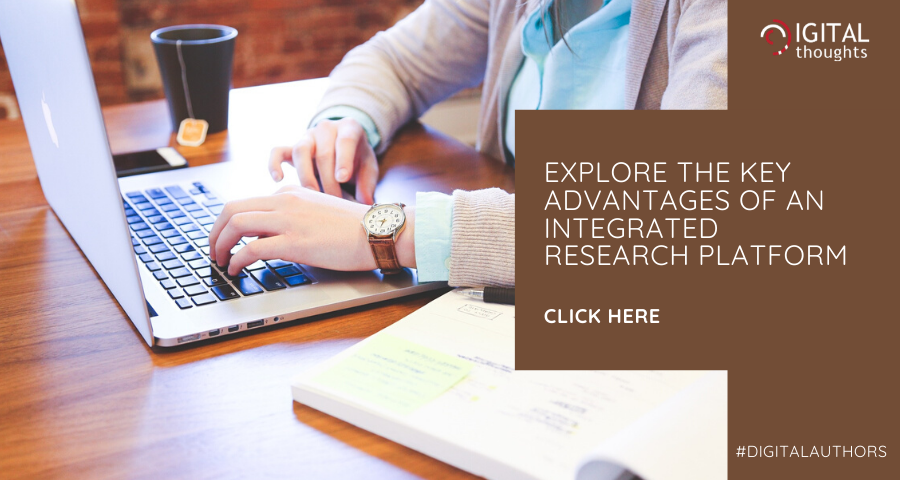 Today's times is the times of Big Data, with every domain having to deal with an explosive growth of data. The field of Medical Research is no different. Even as more and more research work is being conducted across the globe, the findings are adding up to the database of information, in a significant way. So, with every passing day, there is more data to refer to, should anyone want to conduct a research on any topic.
One cannot ignore the fact that today, the field of Medical Research needs to deal with disparate schedules of Data Collection, which can indeed make it a challenge to uncover the sites required for research. The solution is an integrated platform for research, which gives researchers access to a world of medical archives, articles, citations, journals, biomedical literature, and other important research information on one single platform.
ResearchNet
is an example of an integrated research platform powered by
3RDi Search
, an advanced enterprise search suite with powerful data integration capabilities, along with text analysis capabilities like semantic search, NLP, sentiment analysis, content classification, content summarization, and more.
Talking about 3RDi Search, it's the comprehensive scalable enterprise search platform for every challenge in search & text mining, from management and exploitation of unstructured content to deriving deeper actionable insights that boost your business. It is powered by NLP and semantic search technology, and is designed for multidimensional information analysis and easy search relevancy management.
Here we shall take a look at how an integrated research platform like ResearchNet can benefit researchers.
1) Increased Efficiency of Research
The need of the hour is technology that brings together all the available information that bio-medical researchers would require, so that it becomes easy for them to find what they need in a very short time. In other words, it should offer advanced content integration features. ResearchNet makes this happen with its advanced content integration feature which integrates data successfully so that all the important data is available at one location. This increases the speed of research work and its efficiency. Also, the ResearchNet platform integrates data from Medline, DOAJ, Toxline and other platforms just so that data from different platforms is available to researchers to pave the way for comparative analysis.
2) Enhanced Levels of Collaboration
When you have researchers working in groups as they collaborate on a project, having everyone on the same page becomes a priority. This can only be possible when everyone has visibility to the same data through a common platform. For this, content integration alone is not enough, and what researchers would need are some additional features to aid in collaboration. To take collaborations to the next level, ResearchNet offers messaging, sharing and email alerts features, all integrated into the platform.
3) Seamless Research Experience with Automation
When researchers can access all the data on a single integrated platform, be it when working on an individual level or as a team, the need for going through hundreds of websites, journals and articles manually, to take notes, is eliminated. The research platform does the job for them and it saves significant time and efforts of the researchers. The ResearchNet biomedical research platform offers access to more than 1.1 million articles and 28 million citations alone, along with countless articles and journals. Also, semantic search technology and text analysis ensure optimum relevancy management so that the users get the most relevant search results. Hence, it automates the process of data collection, and together with relevancy management functionality, making the research process seamless and easy.
4) Lower Investment and Maintenance
When researchers use a single integrated research platform like ResearchNet for their work, the need for multiple software or platforms is eliminated. This reduces the costs of investing in multiple platforms. Also, a single platform is easier to maintain, as compared to multiple platforms. Not to mention, an integrated platform saves cost on paper, printing and office supplies.
Conclusion
So, that was about the key benefits of investing in an integrated research platform. A platform like this offers the best of both worlds, with quality search results with high relevancy management at your fingertips, and at the same time, reduced cost of investment and maintenance. Have you ever used a research platform powered by semantic search and text analysis? Share your experiences in the comment box below.