Understanding Value Based Approach to Software Testing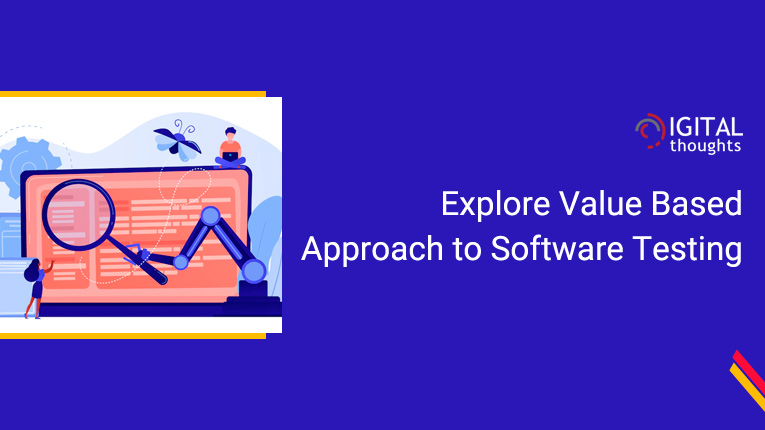 The software testing industry has indeed come a long way, more so in the last decade, with the introduction of automation testing and other advanced concepts like DevOps. With QA teams across the globe making efforts to take their software testing game to the next level, in order to face stiff competition from a dynamic market, automation has proved to be a blessing. With the many benefits of software testing through the approach of automation, what we are witnessing today is about enterprises investing more and more to acquire the most advanced automation testing tools and also seeking software testing services to help them build a software testing strategy that works.
However, is implementation of automation with an automation testing tool alone is enough? Apparently, the effectiveness of automation as a successful strategy for software testing comes from how well we can measure its effectiveness. Yes, today software testing services offered by leading firms will provide you test performance reports based on some of the most effective metrics or parameters that we have today – Number of Passed/Failed test executions, Test Coverage, Unexecuted Test Cases, Rate of Detection of Defects and more.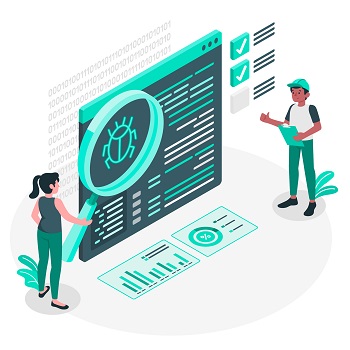 However, are these parameters good enough to provide us with the complete picture of whether our software testing strategy is indeed as effective as we want it to be?
Well, apparently not, because there are a few notable limitations in the way we are approaching software testing services today. Wondering why? It's because software testing services have been all about the value-neutral approach all this while, at least for most enterprises. When we talk about value-neutral approach, it is about considering all the test cases to be of the same value or significance in making the testing effort a success. In other words, QA professionals need to consider the entire software and create as many test cases as possible, every time there is an instance of implementation or migration, which means this approach to software testing services is all about Quality.
What is Value Based Software Testing?
If you look at the some of the leading providers of software testing services today, you'll find that many of them are gradually moving to the value based approach. Value based approach is all about giving a thought on which test cases need to be automated and which ones can be left out of the automation testing process. Yes, the key lies in focusing on the quality of testing as opposed to the quality, which is different from the usual approach software testing services focus on.
In order to implement value based testing, we need to take the following factors into consideration.
The Role of the Expert
Yes, it's a myth that successful automation is about the complete elimination of human intervention. As leading providers of software testing services will tell you, it's actually about humans and test automation tools working together in order to make the process of software testing faster and more efficient. When we are talking about value based testing, we need a team of experts who can tell you which test cases need to be automated and which are the ones that can be done away with.
Robust Automation Testing Tool
When we are talking about an approach that focuses on the right number of test cases to be automated, we need to begin with an advanced test automation tool that will ensure good results. This makes the role of the automation testing tool extremely significant in the scheme of things when it comes to value-based testing.
Need for Initial Investment
Now, when we say we need a robust automation testing tool for value-based testing, along with a team of experts, the initial investment is likely to be a little more. However, this should not deter the enterprise from investing, as the ROI from a strategic approach to software testing service sis bound to yield great results.
Want to implement a highly effective software testing strategy that involves value-based testing? Explore the software testing services by T/DG here. Also, send us your project specifications at info@thedigitalgroup.com and our team will get in touch with you to help you get started.