Why Your Enterprise Needs a LMS to Drive Business Success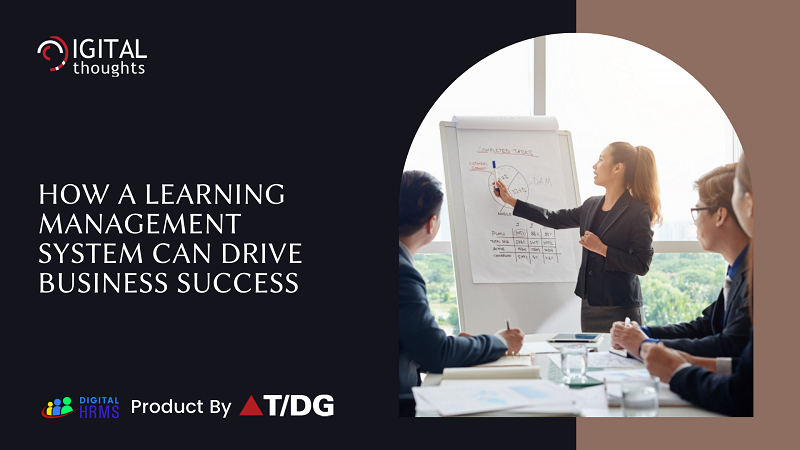 LMS stands for Learning Management System and it is a software platform that can benefit the new age enterprise in multiple ways. The purpose of the Learning Management system is to streamline the process of employee training, so that employees always have the access to opportunities to take their skills and expertise to the next level. The trainings can be conducted by in-house certified trainers or even by guest instructors with high level expertise in a specific domain.
With hundred or eve thousands of employees in organizations today, and with employees in multiple locations across the globe, employee training management can be a challenge. With the advent of the pandemic, the challenges of streamlining employee training initiatives have grown manifold! Today, with access to training rooms and training material no longer an option, classroom trainings have become a thing of the past and the remote work scenario has forced many to abandon their training initiatives till the time things are back to normal.
Why an Effective Learning Management System is the Need of the Hour
Ever since classroom trainings sessions became irrelevant, thanks to the social distancing norms and remote work, learning within the enterprise was under the risk of taking a backseat. However, the presence of the LMS saved the day for many enterprises across the globe, who are now completely reliant on their efficient learning management systems to ensure their employees are never far away from learning sessions.
Now, let us take a quick look at the many ways your enterprise can benefit from a powerful Learning Management System that takes care of all your online training management requirements.
1] Boost in Employee Engagement
As previously said, one of the major worries of businesses when it comes to staff retention is employee engagement. The opportunity to learn, as provided by corporate training events, is a reliable and successful approach of increasing employee engagement. Employees who have the opportunity to improve their skillset are more likely to feel invested in the company. In the long run, this turns out to be a great benefit.
2] Enhanced Levels of Employee Morale
If properly implemented, corporate training can have a significant impact on staff morale. It makes employees feel important in the organization, which improves employee productivity and performance. This is one of the most important advantages of corporate training.
3] Helps Build Consistency Within the Team
It is critical for collaborative team work that all team members are on the same page. This can be accomplished by holding frequent team training sessions. This allows even new hires to quickly learn the complexities of the team's roles and duties, as well as the company's targets and goals, policies, and more. HR can use a LMS like Digital HRMS to design and organize training sessions in a methodical way.
4] Minimizes Cost of Hiring Skilled Employees
Recruiting new personnel can be costly. When a position with advanced abilities becomes available in the organization, the standard procedure is to hire new personnel. However, one alternative is to update employees' abilities and offer internal job openings. This will not only save money, but it will also increase employee engagement. Employees may easily learn new skills through corporate training using a learning management system like Digital HRMS.
5] Enhances Employee Productivity
Employees gain the confidence to give their best when an organization organizes corporate training to assist them improve their abilities. They no longer have to be concerned about learning new talents and can instead concentrate entirely on putting those skills to use in order to improve their performance. This will improve the team's overall performance as well as the organization's overall performance. Thus, training management is one of the most important functions of HR software such as Digital HRMS.
Want to discover more about how the Learning Management System of Digital HRMS can help you streamline your employee training activities?
Stay connected with us on Social Media for all the latest updates.
Read: Attendance Management with Digital HRMS: Explore Features of an Ideal Attendance Management System