Digital HRMS is the Ideal Platform to Manage Employee Leaves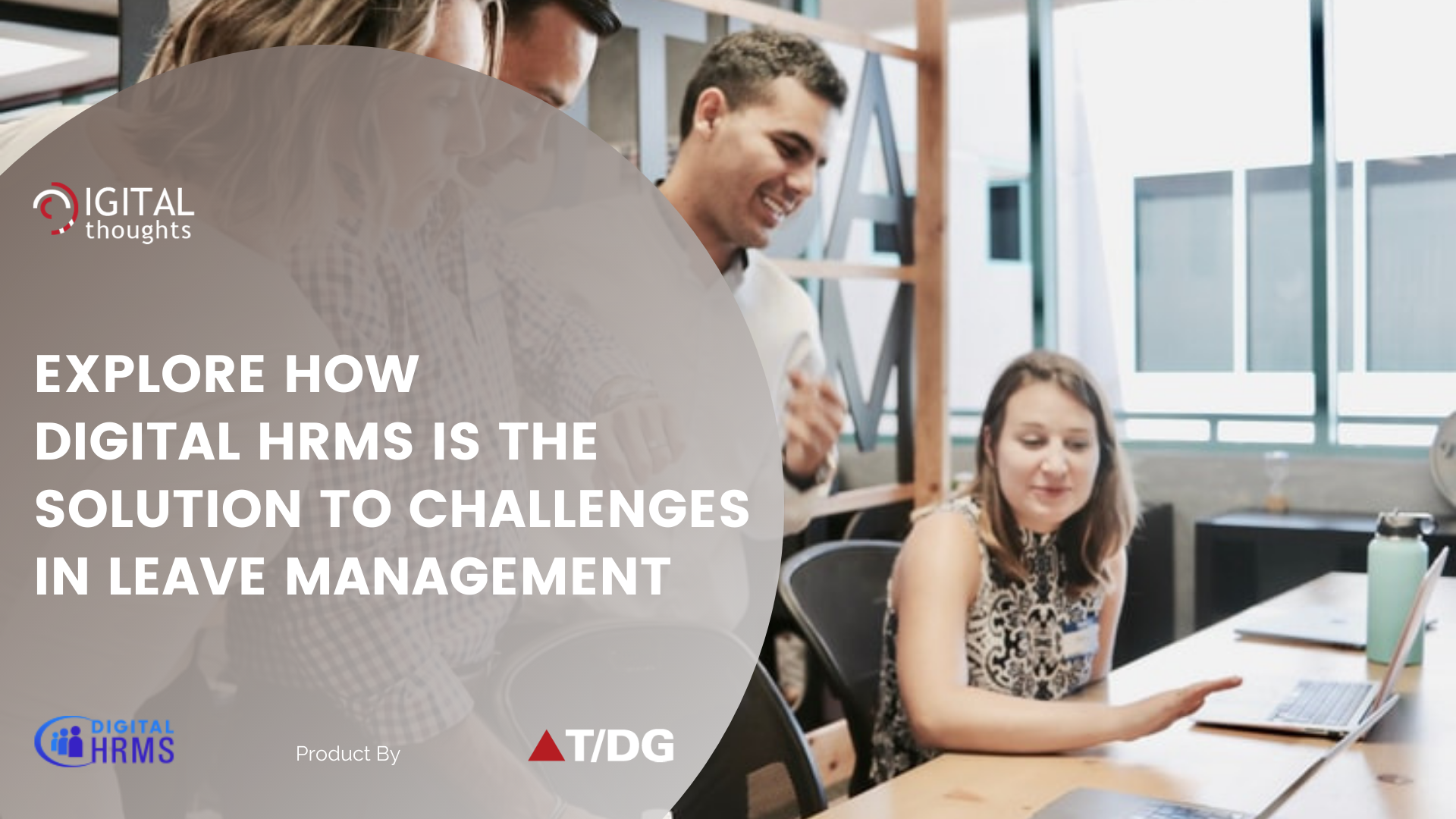 The management of employee leaves and attendance is one of the key functions of the HR department. What makes leave and attendance management all the more significant is the fact that it is this data that is used to calculate the employee payroll. Even today, there are many enterprises that manage the leave and attendance of employees through a manual process.

38% of organisations in the US use manual leave management systems. - TSheets
However, there are multiple challenges that the HR department faces when using a manual process for managing employee leaves.

Difficulty for employees to plan leaves wisely
Difficulty in monitoring employee leaves
Errors in leave and attendance affecting payroll
Lack of access to basic functionalities on the go
Lack of awareness of leave policy among the employees
Problems in tracking attendance of remote employees
The solution to the challenges of a manual process can be overcome using an automated leave management system that is designed to help enterprises manage employee leaves more effectively.
Digital HRMS
is a customised HR software platform that offers dedicated modules for every HR function, including leave and attendance management. The leave and attendance module of Digital HRMS, like all of other modules, offers features and functionalities that benefit the employees as well as the employer.
The Leave Management system of Digital HRMS offers multiple benefits because the features are carefully designed to take care of every need of organisations and also simplify the process for the HR team. The result is a boost in HR efficiency. The following are the key features of the leave and attendance management system of Digital HRMS.

Provision for the organisation to configure the module as per their leave policies and organisational requirements.
Provision for employees to raise request for attendance regularization (AR) as well as Work From Home (WFH) requests, for instances when they are required to work from outside the office premises.
Provision for employees to pullback leave requests already submitted, till the time the request is approved by the Manager.
Provision for the Manager of a team to raise a leave request on behalf of a team member, in case the team member is not able to access the platform.
Availability on Cloud as well as on-premise ensures that employees can have anytime anywhere access to the data, from their own devices on the go.
Provision to generate automated leave reports with a few clicks, which offer a detailed overview of the leave details of the employee for quick reference.
Want to discover more about how Digital HRMS can help your HR team manage employee leave and attendance more effectively?

Stay connected with us on Social Media for all the latest updates.

Read:
5 Employee Leave Management Tips for Enterprises Today