Facts You Should Know about HR Analytics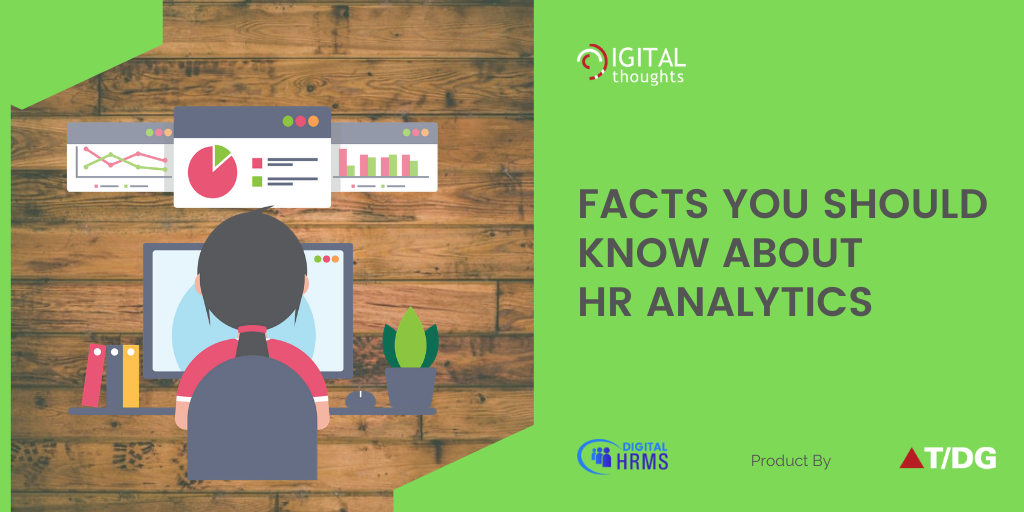 HR analytics is a term used to refer to the process of analysing Human Resources (HR) data of an enterprise in order to derive key insights that facilitate informed business decision making. People Analytics and Workforce Analytics are commonly used terms that are synonymous with HR Analytics. The purpose of HR Analytics is to take all of the HR data that is collected through the multiple HR processes and modules and use specific algorithms to analyse this data. This is where a platform like
Digital HRMS
comes into the picture as a solution to the challenges faced by the enterprise. The process of Data Analytics by Digital HRMS brings out the key information that remains hidden within the data.
Explore the capabilities of the Digital HRMS platform today. Start your 90 Days Full Access here.
The data pertaining to every HR function can be analysed to reveal key insights. The insights derived with the implementation of analytics are useful in understanding the impact of HR functions on the organisational goals. Also, the insights can help the management in making informed decisions regarding key aspects of the business.
Is the business witnessing high employee turnover? Is the new attendance tracking system serving the purpose? Which approach is working best for recruitment? HR analytics can answer all of these questions and more! Here we shall look at some of the key facts about HR Analytics.
To begin with, HR analytics is useful for enterprises today because it brings a sense of organisation and direction to the enormous volumes of HR data. The insights derived from HR Analytics helps enterprises take steps in the right direction when it comes to introducing new initiatives or working on the areas of improvement for HR management. Without analytics, it is impossible to find patterns and information that is hidden within such large volumes of data.
While HR analytics can be applied to every aspect of HR management, there are few areas where application of analytics can bring forth highly significant information, making these the primary areas where analytics is implemented. These include recruitment, leave and attendance and employee turnover, to name a few. It helps the enterprise seek answers on employee behaviour, employee engagement, productivity, causes of turnover, insights on candidates, qualities observed in the top performers, time required to fill an open position, and so on.
Now, talking about the key components of the process of HR Analytics, we have the following:
Collection and refinement of relevant data for analysis
Monitoring and measuring of the data against the "standard" which implies verified information.
Analytical stage involving identification of trends in the data as well as key patterns that develop relevant data driven insights. Once the platform generates the required facts and insights, they are applied to the areas where there is need for insights.
So, that was about information on HR analytics and how Digital HRMS helps your enterprise implement it successfully. Have you experimented with HR analytics in your enterprise? Do share your thoughts with us in the comment box below.
Want to discover more about how Digital HRMS can help your enterprise streamline HR Management?
Visit our website
www.digitalhrms.com
and get Full access to Digital HRMS
Free for 90 Days
. Available for Limited Period only. Stay connected with us on Social Media for all the latest updates or drop us an email at
marketing@digitalhrms.com
and our team will get in touch with you.