How Digital HRMS is the Solution to Challenges in HR Data Analysis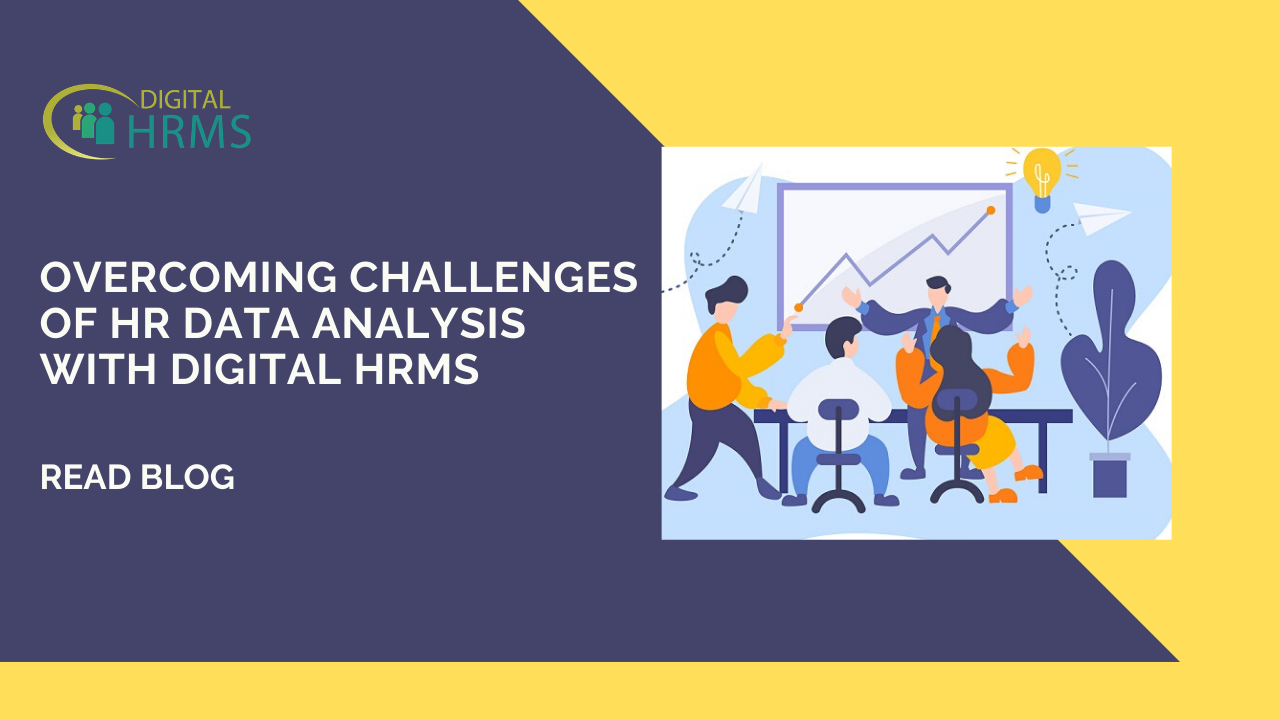 We are in an era where data is the biggest determining factor for enterprises. Data is defining the way businesses operate and it has emerged as the most significant asset for enterprises today. One might wonder what makes data so important. The answer to this, put in the simplest words, is that data has the potential to provide enterprises with insights that can help them make informed business decisions. The right decisions can propel the business towards acquiring a competitive edge.
Interestingly enough, data is significant for every department of the modern organization, including the HR department. In fact, the HR department has the responsibility of managing large volumes of data, including employee data and information about the various HR functions and operations.
The following are the key sources from which HR data is collected:
Attendance records

Individual and teamwork logs

Surveys conducted for employees

Performance management and appraisal history

Salary details

Employee information

Employee skill set

Interviewer and candidate data
However, in the absence of a data analytics software, large volumes of HR data is of little use to the organisation. This is the reason most enterprises fail to make any use of the large volumes of information that the HR software platform collects, stores and manages.
Powerful Data Analytics with Digital HRMS
To make the best use of all the data available, the HR department requires an advanced HR Data Analytics platform that analyses the data on the basis of multiple parameters, to derive insights which have the potential to fuel business growth and development.
Digital HRMS is an example of an platform for advanced HR Data Analytics that accurately analyses HR data on the basis of multiple data analytics metrics, some of which are mentioned below:
Turnover rate

Employee revenue

Efficiency of training programs

Attrition rates

Resource allocation

Employee attendance and leaves

Employee working hours

Performance levels
There are many more metrics that can be used as the basis for HR Data Analytics, and enterprises need to choose or select the ones that are most relevant to the organisational goals and objectives.
Talking about the benefits of HR Data Analytics with a platform like Digital HRMS, there are quite a fewadvantages. To begin with, the HR department is ready with answers to questions that might be asked by the C-level management. Also, the reports generated are easy to understand by anyone who wants to refer to them.An HR Data Analytics platform like Digital HRMS enables better decision making with the help of data insights and is instrumental for the HR department to make strategic business decisions.