Infographics Blog on Employee Productivity Statistics You Should Know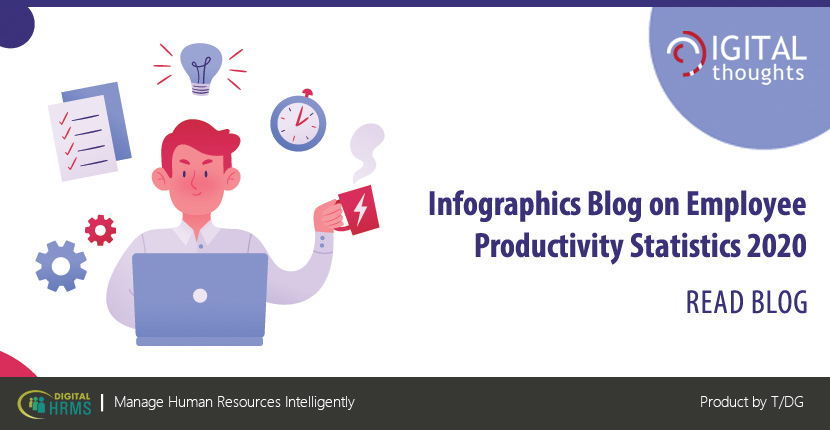 The workplace has evolved a lot over the years, and so has the work culture. However, there are a few things that haven't changed much and one of them is the outlook towards employee productivity. Even today, employee productivity is extremely significant and it's something that the employee as well as the organization strives to improve. The reason is simple – only a productive team can add to the productivity of the organization and its growth and success. However, the factors affecting productivity has changed and today we have employees dealing with new set of challenges to be more productive at work. The infographics below showcases a few key statistics on employee productivity in the current times.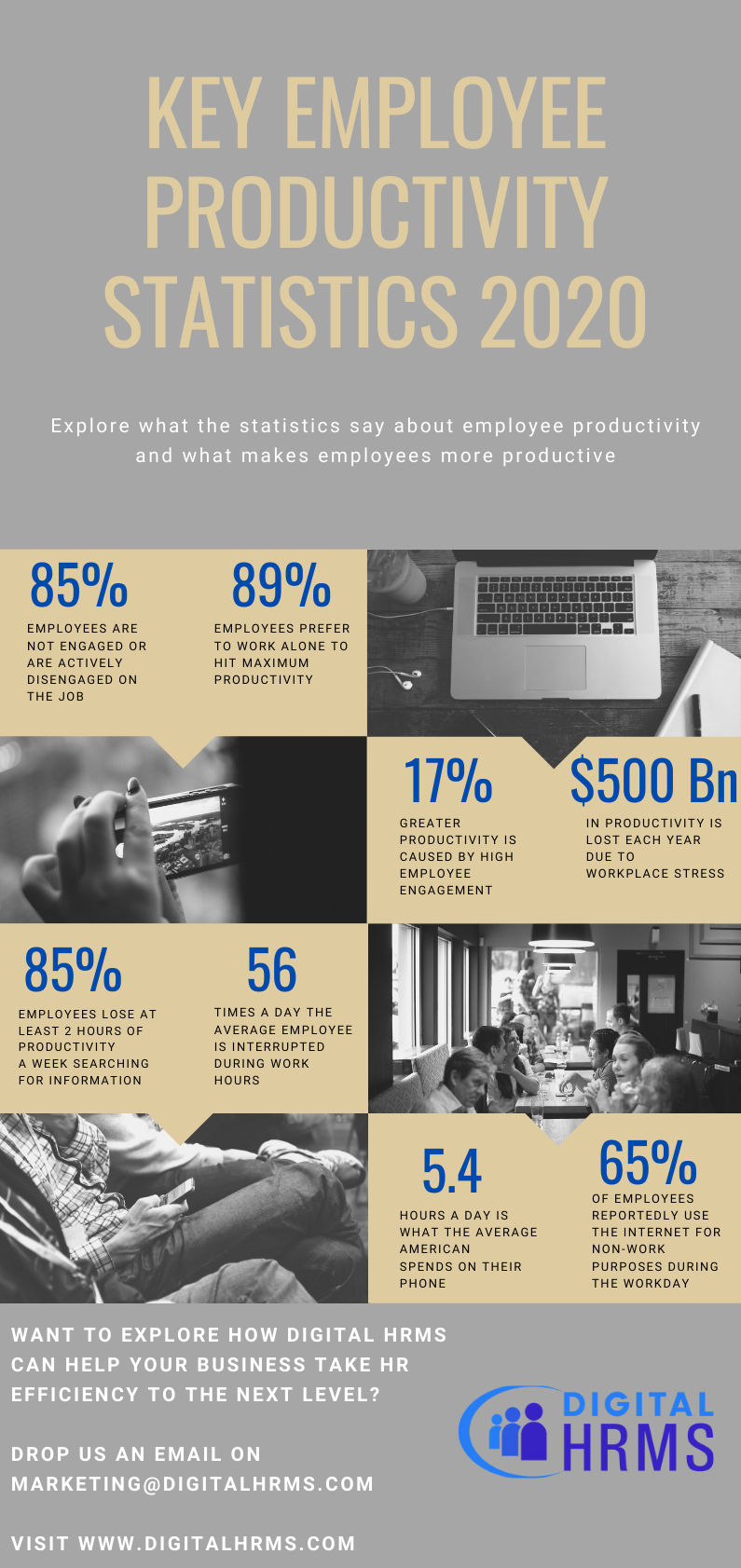 So, that was about some of the key insights on employee productivity in organizations today. The challenges to employee productivity are quite a few but most effective approach to boost productivity is to take positive steps towards streamlining the different business processes. An advanced HR software like Digital HRMS is an ideal solution to the challenges of employee productivity as it automates the HR processes and also helps the HR department to implement strategies to boost employee engagement – one of the biggest factors contributing to employee productivity.
Here are a few ways in which an advanced HR platform like Digital HRMS can contribute towards improved employee productivity.
Provision for employees to enter daily work logs for easy analysis of productivity on a daily, weekly or monthly basis.

A systematic approach towards recognizing high productivity in employees and reward them accordingly.

Implementation of strategies to boost employee engagement in the organization.

Thorough analysis of resource skills to ensure that only the resources with the most relevant skillset are assigned to a project.

Organizing training sessions for the employees to offer them an opportunity to work on their skills and learn new technology.
Want to discover more about how Digital HRMS can help you manage employee productivity better? Now, get Full access to Digital HRMS Free for 90 Days. Available for Limited Period only.

Visit our website
www.digitalhrms.com
or drop us an email on
marketing@digitalhrms.com
and our team will get in touch with you. Now, get Full access to Digital HRMS Free for 90 Days. Available for Limited Period only.
Discover the Digital HRMS Mobile App for
Android
and
iOS
users.