Leave Management with Digital HRMS: Updated Leave & Attendance Info for a Motivated Workforce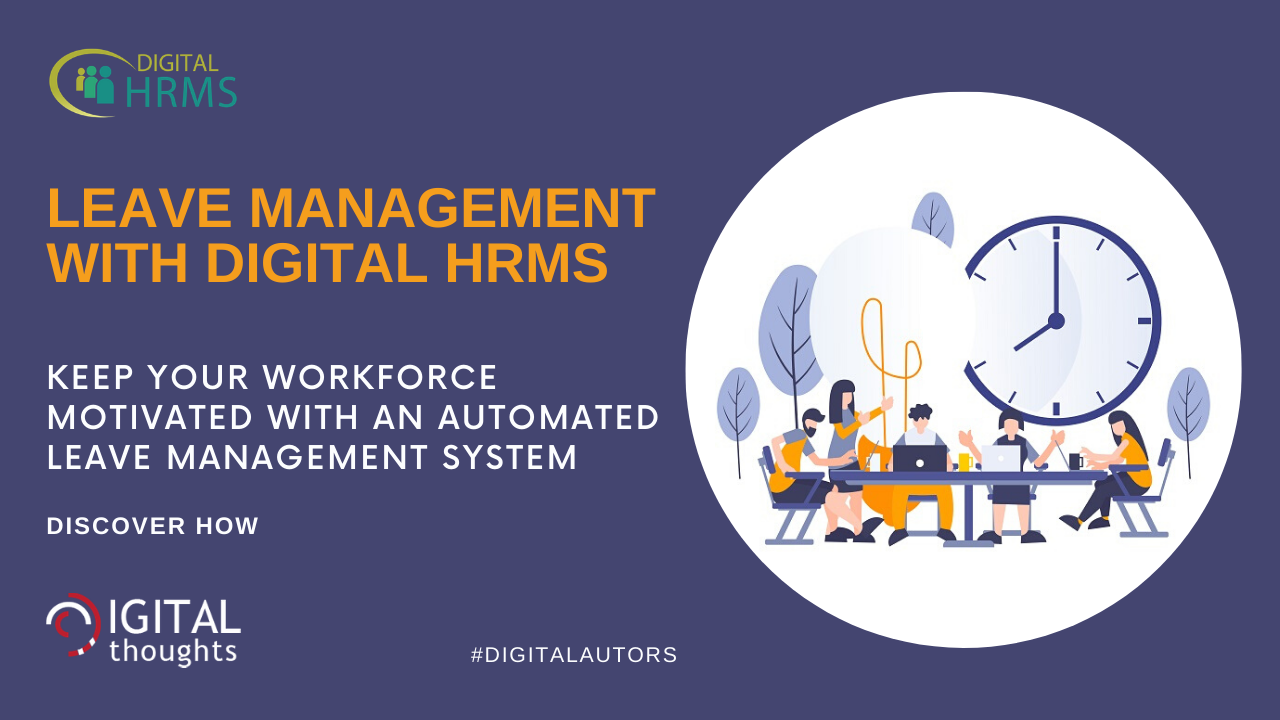 Organisations across the globe today are investing in software to automate various business operations. The HR department, which is one of the key departments in any organisation, is also undergoing a major change with the implementation of modern HR software. The software that we have today are advanced integrated platforms that cater to every functionality and responsibility of the HR department. HR departments today are relying on HR software to ensure that employees have a good experience right from the very first day they walk into the organisation.
Leave and attendance management is one of the most important functionalities of the HR department. It can be quite complex and near impossible to manage manually, more so as the number of employees in an organisation keeps on increasing. This is often the first module that enterprises start with when they switch to automation of HR processes.
Automated Leave Management with Digital HRMS
Automated leave & attendance management brings many benefits to the HR department, by reducing the time and effort required and also by adding to the efficiency. Digital HRMS offers a dedicated Leave & Attendance module that benefits the HR department as well as the employees. Right from application of leaves to their approval and more, the Leave & Attendance module offers a lot of functionalities for the employees and HR.
Here's a quick glance at the key functions available under the tabs in the Leave & Attendance Module.
Application of Leave

Leave Pullback

Application of Attendance Regularization

Attendance Regularization Pullback

Application of Work from Home
Given below is the

Employee Attendance Calendar

that employees can access on the Digital HRMS platform.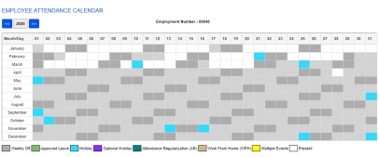 The Employee Attendance Calendar offers them an idea about their attendance record over a period of a year. It also highlights the following on the calendar
Weekly Offs

Approved Leaves

Holidays

Optional Holidays

Attendance Regularization (AR)

Work From Home (WFH)

Multiple Events

Present
Thus, at a single glance, the employee is able to get a complete picture of everything about his attendance and leaves.
In addition to the Employee Attendance Calendar, Digital HRMS also allows employees to access their Leave History details, as shown below.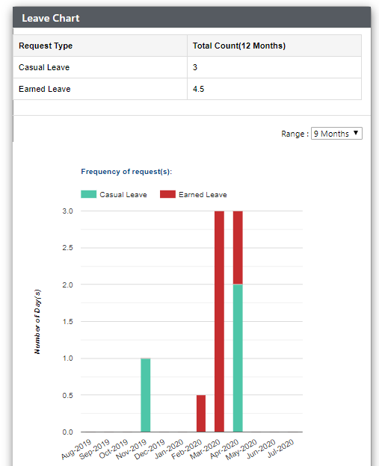 This brings in transparency and allows employees to get an idea about the leaves they had taken as well as helps them to plan their leaves well.
Here's a quick look at the benefits one can experience with the Digital HRMS modules.
Makes it easy for employees to apply for leaves and track the status of the request.

Streamlines the process of leave management and leave approvals.

Error-free leave and attendance management eliminates discrepancies in payroll.

Saves time and efforts of the HR team.

Provides real-time information on the attendance and working hours of employees on the Digital HRMS dashboard.

Makes it easy for employees to plan their vacations well.
Thus, Digital HRMS provides an automated leave management system that gives more power to the employees and also makes it easy for the HR team. Want to discover how Digital HRMS can boost employee morale?
Get started with our 90 Days Full Access Trial. Yes, that's right. You can now access complete set of features of the Digital HRMS platform for an extended period of 90 Days! Get started now, for it's a Limited Period offer!