Must Have Features of a Powerful Enterprise Search Engine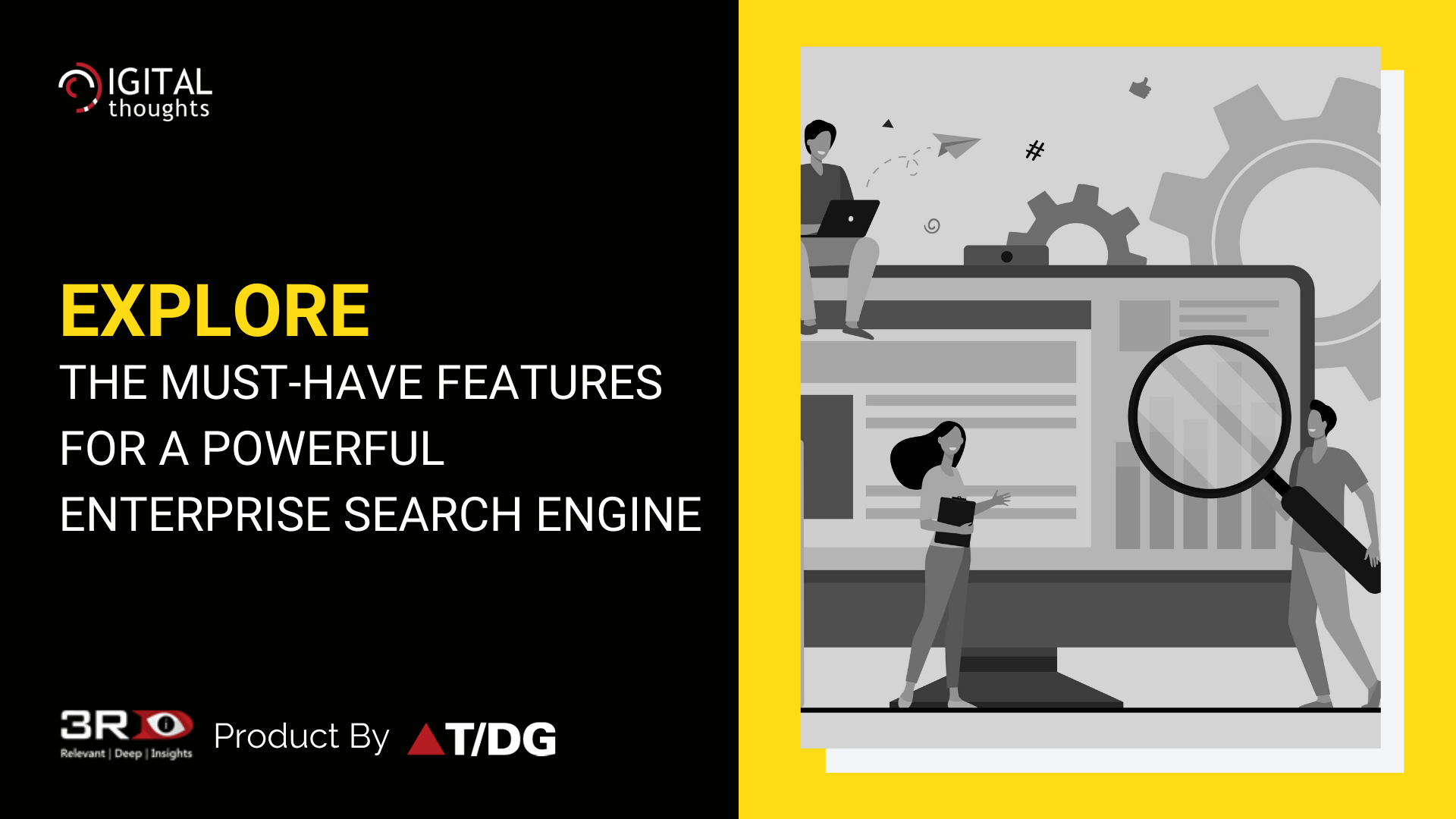 Enterprise data is unstructured and complex. Because this data cannot be evaluated using typical keyword-based methods, it must be analysed using the most powerful data mining and text analysis technology available. Natural language processing (NLP), artificial intelligence (AI), machine learning, and other technologies are just a few of the tools we use today to make sense of the massive amounts of unstructured and unoptimized data that businesses acquire and store.
This is where a modern enterprise search engine like 3RDi Search comes into play.
3RDi Search
is a powerful text mining and text analysis engine that includes all of the text mining features that businesses need today. It's a comprehensive text mining solution that enables businesses to analyse even the most complex unstructured data with incredible precision every time.
What Makes 3RDi Search a Powerful Enterprise Search Engine
3RDi Search is a cutting-edge enterprise search engine that can extract useful insights from even the most unstructured enterprise data. We'll go over the aspects that make 3RDi Search what it is: a full suite of products for all your Enterprise Search needs, including best-in-class solutions for Content Discovery, Semantic Enrichment, Governance, Analytics, Relevancy Management, and Automated Testing.
1] Semantic Search & Analysis
Semantic Search and Analysis Capabilities enable the 3RDi Enterprise search platform, which provides a deeper approach to search that is based on the meaning and context of the query. Semantic search allows the platform to comprehend the context of a user's query and then return the most efficient results. Advanced algorithms understand the context of each query and process the results accordingly, allowing for semantic search and analysis.

2] Text Analysis, NLP and Semantic Enrichment
The 3RDi Semantic Enrichment tool includes best-in-class text mining capabilities that provide an Interactive, Engaging, and Predictive solution for today's search and related applications. The 3RDi Natural Processing Software tool enhances material with a variety of metadata, ensuring that it is widely distributed and that the platform may be used for a variety of purposes and types of content.
This text analysis tool pools several data sources, different data types, structured, semi-structured, and unstructured content including text, photos, videos, and so on for a better human-computer interface that can translate Natural Language into computer language and vice versa. In a word processing document, it evaluates grammar and writing skills. In short, the platform can read Human Language with ease and zero errors, and it can visualise content in a variety of ways, including HTML tables, maps, charts, and more.
With 3RDi Search enterprise search platform, you can analyse, visualise, and exchange data. It's an enterprise-level business intelligence and data analysis tool. With search analytics capability, the enterprise search engine unifies analytics from throughout your business in one location, allowing you to discover new insights and track connected consequences. Improve operational efficiency, better serve consumers, and increase revenue by gaining access to the correct data.
You can use the 3RDi Relevancy Management tool to extract statistically significant words from unstructured data. The utility of the relevancy management functionality of an enterprise search engine is determined by the type of data being examined. The Relevancy Management tool extracts phrases that are actually important to the subject matter. It is a dynamic instrument that aids in the definition, measurement, improvement, and management of information distribution that supports critical organizational processes.

5] Content Integration
3RDi Search's content integration technology ensures that all enterprise data from various sources is available on a single platform. You'll be amazed at how simple it is to manage and analyze this data. The 3RDi Search Content Integration Platform ensures that your new data systems work in tandem with your old systems to ensure a smooth data flow.
Want to implement the next level of search capability with the next generation enterprise search engine to get the most out of your complex enterprise data? Visit
www.3rdisearch.com
or drop us an email at
info@3rdisearch.com
and our team will get in touch with you.