Performance Management with Digital HRMS: Explore a Platform for Fair Performance Appraisals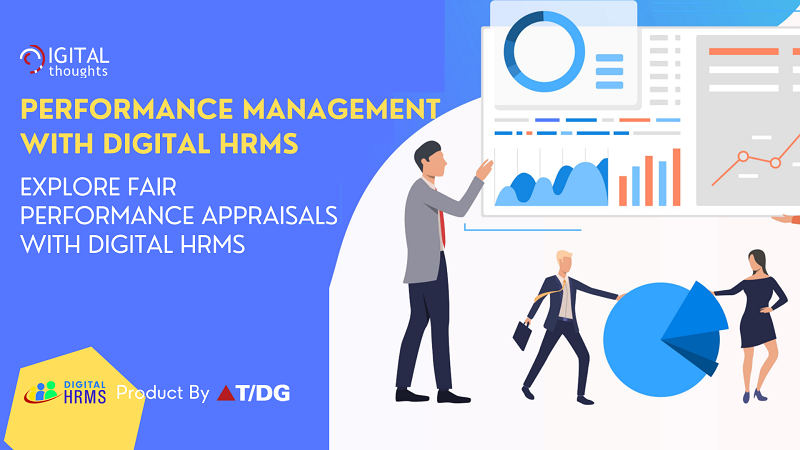 Good employees are the best asset any organization can have and to motivate the top performers to give their best, it is essential to have a system in place that rewards the efforts of the employees. In other words, the performance system in organizations should be such that every effort, idea and innovation is recognized and rewarded. With hundreds of employees in organizations today, it can be next to impossible to manage the performance assessment of employees manually. This is where the new age HR software with its advanced performance management system
can step in to resolve the challenges.
A new age HR software like
Digital HRMS
brings you an automated Performance Management System that makes it easy to ensure rewards and appraisals for each one of your employees.
Explore the
Performance Management System of Digital HRMS
The Digital HRMS Performance Management System is divided into two sections:
Confirmation Assessment:

When an employee has completed his or her probation period and the confirmation procedure is still underway, he or she will be subjected to a confirmation assessment.

Self-Assessment:

This is true for every employee at the end of the annual appraisal cycle, or at any other time period.
One of the most striking aspects of the Digital HRMS performance management system is that for both types of evaluations stated above, the evaluation begins with the employee. A self-assessment form with many parameters and a rating scale next to each is presented to the employee.
Employees need to do nothing more than rate themselves on pre-defined parameters on a scale of 1 to 10 (which can be changed) and justify their self-ratings with proof of accomplishments. The performance assessment system sends the form only to the employee's L1 and L2 managers for ratings and feedback if the employee completes the form within the given time.
Advantages of Digital HRMS Performance Management System
There are numerous ways in which Digital HRMS performance management system streamlines the process of employee performance evaluation, and the following are some of the most significant benefits of using an HR software like Digital HRMS for performance evaluation.
A one-of-a-kind self-assessment form for performance evaluation.
Performance is determined by the average score for several competencies.
Appraisal cycles, rating scales, competences, KRAs, and goals that can be modified
From the start of the appraisal/confirmation to the end of the process, everything goes smoothly.
Confirmation status — accepted, extended, pending, or submitted – is simple to understand.
Rating scales that can be modified
Want to discover more about how the Digital HRMS performance management system
can help your HR team manage recruitment initiatives more effectively?
Stay connected with us on Social Media for all the latest updates.