Top Factors Affecting Human Resource Management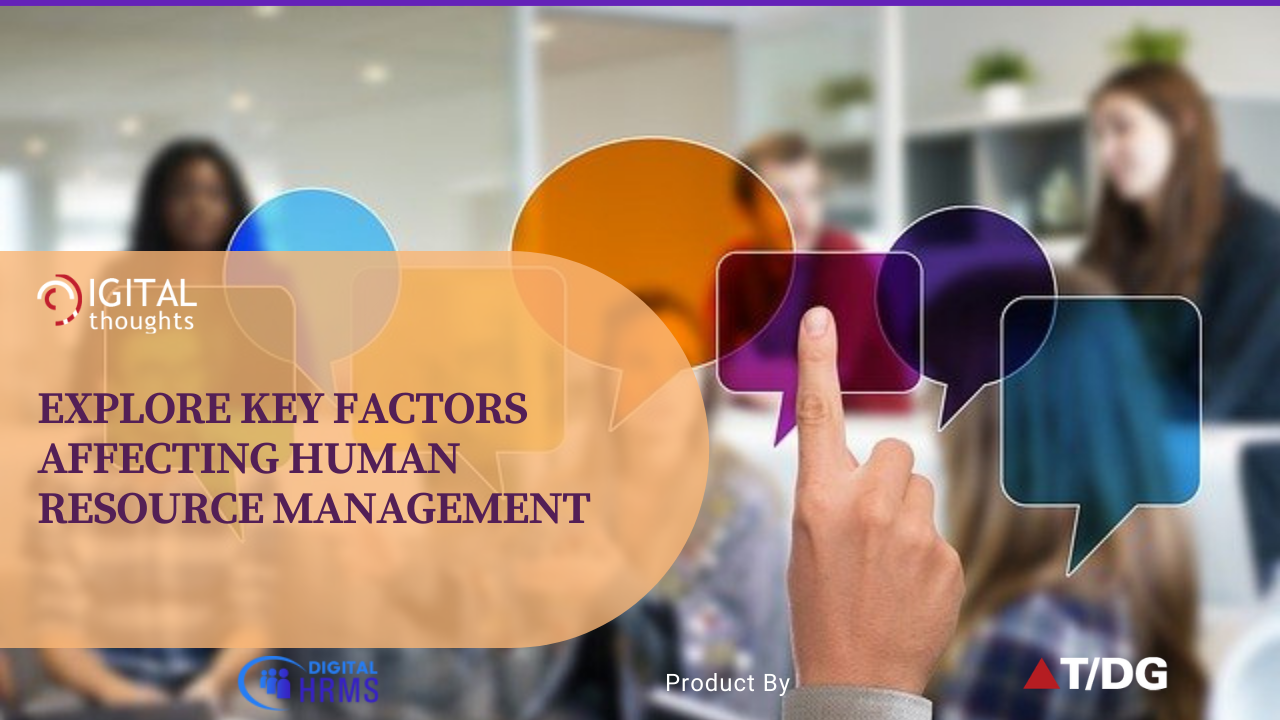 Human Resource Management is the most significant aspect of any enterprise because it involves effective management of the employees in the organisation. Employees are the biggest assets of any organisation, which makes Human Resource Management a domain that needs to be highly effective in order to make the employees as well as the organisation strive towards success.

However, Human Resource Management is more complex than one can imagine, because of the large diversity of the employees that results in people from different backgrounds working together. It is because of the complexity of Human Resource Management that the HR department is one of the key departments in any organisation. A new age human resources software like
Digital HRMS
is designed to help the HR department take the right steps towards successful Human Resource Management. So, it makes one wonder about what exactly makes Human Resource Management successful. Let us take a closer look.
1] Implementation of Technology
Implementation of HR Technology is one of the biggest factors affecting human resource management in an organisation. This is because today you have advanced HR software platforms that are designed to automate every aspect of HR functions. This results in a boost in HR productivity and efficiency, along with more effective employee management.

2] The Work Environment
It was until last year that the conventional office environment was the only thing people would imagine. However, Covid-19 pandemic changed it all for good and today we are slowly getting used to the current situation where most of us are working from home. This new situation has brought forth its own share of challenges for the employees as well as for the HR in terms of human resource management.

3] Availability of Good Talent
Are expert professionals readily available for hiring? Sometimes, that's not the case and a situation like this can be stressful for the human resource management department, because it becomes increasingly difficult to find the right resources for open positions in the organisation. This can result in positions remaining open for extended period of time or the organisation having to compromise with resources that are not the best fit for the positions.

4] Training and Development
Training and development programs for the employees can be a great way to boost employee engagement and at the same time, help the organisation find resources with the exact skillset required for different positions. In other words, it can prove to be a win-win solution for the employer as well as the employees. Digital HRMS is the new age HR software platform that enables HR department to plan and manage training sessions for employees, even in times of remote work.

That was about the key factors affecting the success of human resource management in organizations today. Do you have more factors that you want to see as a part of this list? Share your thoughts with us in the comments section below.