Understanding the Need for test Management Tools in the Agile World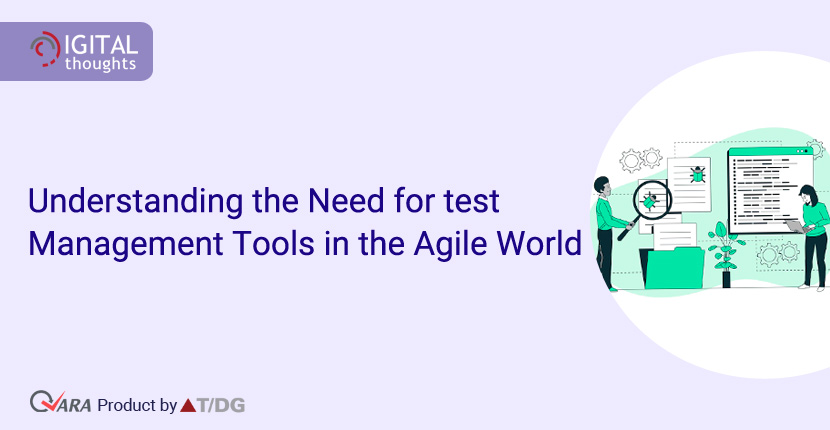 Since the software application market is fiercely competitive, with new apps and updates coming out every now and then, it is more crucial than ever to be able to establish a favourable impression in the minds of users. The software developer has today a slim chance to capture the user's attention through a positive user experience. Even a minute glitch can cause the user to dismiss the app without hesitation!
Therefore, in order to provide a consistent user experience, it's critical to properly test the app ahead of time, for a variety of devices, screen resolutions, operating systems and numerous other variables. As a result, it's important to concentrate on testing and see it as significant as, if not more important than, application development. Testing must adapt as today's apps become more complex, which it has in the previous decade or so.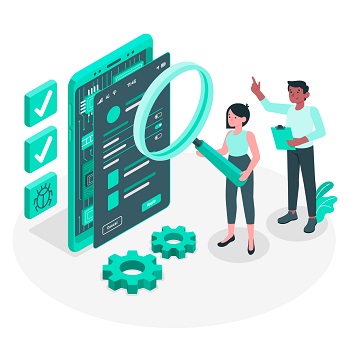 Why You Need a Complete Test Management Tool for Agile
The necessity for a more complete testing strategy gave rise to the new era test automation technologies, which helped automate the entire testing process, which was previously carried out manually by testing specialists. Today's QA teams are well aware of the competitive advantage that test automation technologies provide, as a result of a significant increase in test coverage and, at the same time, a jump in test efficiency! Surprisingly, the next generation of test automation tools are meant to provide a lot more – they are test management tools as they go a step further by automating the entire test automation process, from start to finish, with minimal human involvement.
QARA Enterprise is a comprehensive test management software designed to make test management easier for your QA team than ever before. It's an integrated, enterprise-ready test management tool with a single administration layer for a number of well-known open-source automation testing technologies including Appium, Selenium, and others. Through a variety of features and functionalities, the test management tool speeds up the testing process and improves testing efficiency.
New age test automation technologies like QARA Enterprise are meant to help QA teams speed up their testing skills in an Agile framework. It's especially important for business software testing today, because QA teams need much more than an automation tool; they need a platform like QARA Enterprise, which comprises a full suite of tools that cover every aspect of the test management process.
Here we shall look at the features of a test management tool like QARA Enterprise that make these tools a necessity in the Agile world.
1] Parallel Test Execution
As your project grows, it becomes more difficult to run all test cases using a single system. As testers are required to execute test cases on diverse operating systems, platforms, and browser versions, the need for testing on many systems arises. Grid or parallel processing can help in this situation. QARA Enterprise makes grid execution easy for QA professionals. The BrowserStack/Sauce Labs connection can assist testers who lack the necessary browsers or operating systems.
2] Parametrization
For projects that require a significant number of test cases to be executed using the same steps, the parametrization functionality of the new age test management tool is ideal. The parameters are filled in with their actual values at the time of the execution of a test case using a test automation tool, resulting in a parameterized version of the original test case. It's recommended, since QA professionals would no longer need to spend as much time and effort gathering data sets to run such tests. The values that are maintained in global and local test data of the QARA Enterprise test management tool can be used to rerun test cases.
3] In-Depth Reports
Reporting is an important function of the QARA Enterprise test management tool and a significant aspect of the entire test management system. It aids testers in determining parameters such as failed tests, possible root causes, and the percentage of automation implemented. Data analysis is a joy with QARA Enterprise's easy-to-understand, colourful graphical representation. This keeps the QA team in perspective, even if there large scale testing going on.
4] Cross Browser/Platform Support
Businesses must have a footprint across all platforms in today's times, when mobile is so important, for greater exposure and to develop a connection with users. As a result, complex test automation projects necessitate browser and platform compatibility, which can only be accomplished with an advanced test management tool. The cross-browser, cross-platform testing functionality in QARA Enterprise was created to save testing time and increase test coverage.
5] External Integrations
Advanced test management software today enable seamless integration with a wide range of additional tools, each of which is designed to improve the tool's capabilities and performance. While using the QARA Enterprise test management tool, QA professionals see that the platform's integration with other well-known platforms allows them to perform a variety of test automation tasks without switching platforms. Sauce Labs, BrowserStack, BrowseEmAll, and other integrations are available on the QARA Enterprise platform.
Want to witness what makes the QARA Enterprise the ideal test management software your QA team needs for end-to-end test management? Visit www.qaratest.com, contact us or drop an email on info@qaratest.com and our team will get in touch with you.