Empowering Employees with Digital HRMS: Understanding the Significance of Employee Self Service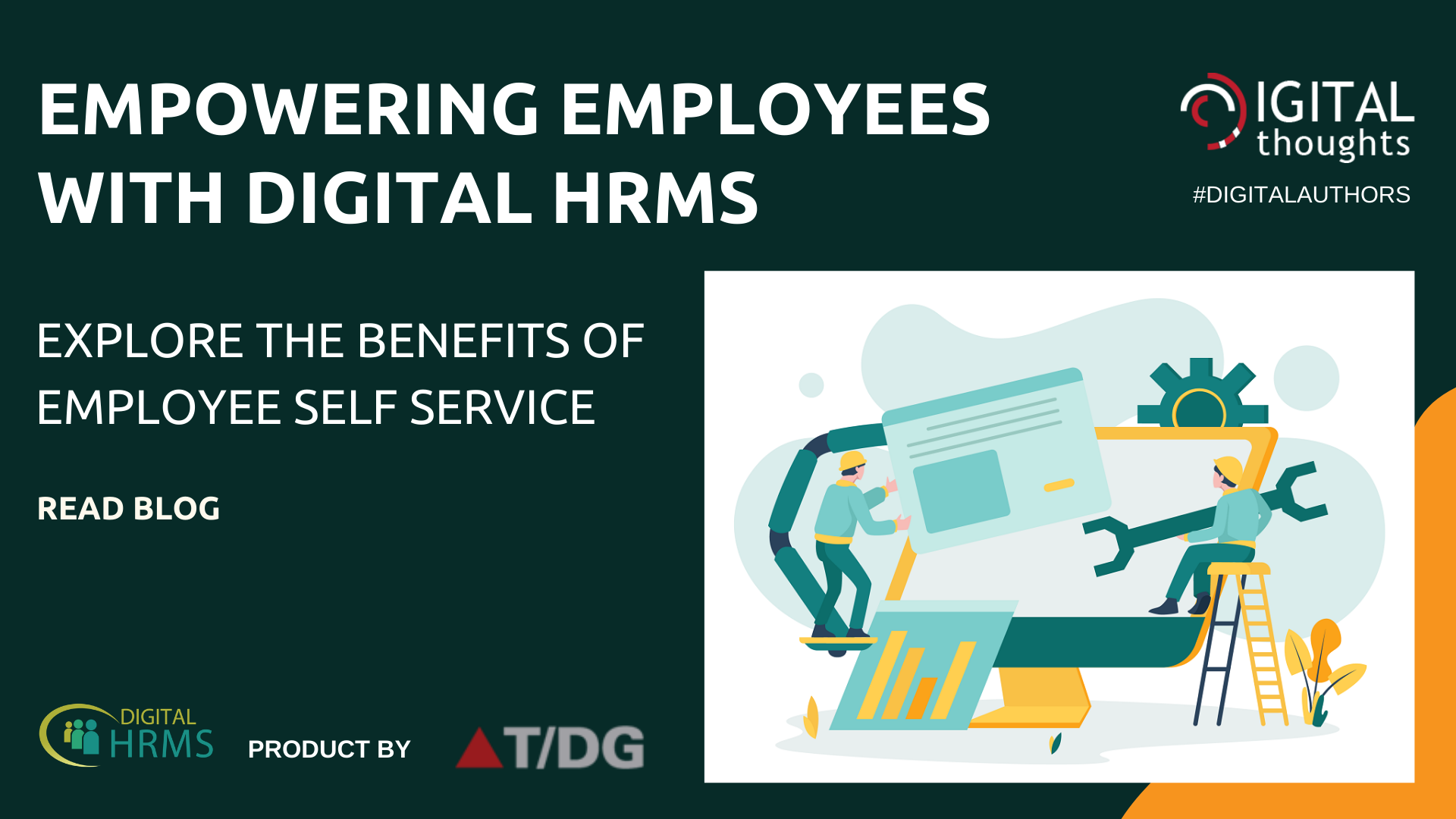 Employees are the biggest asset of an organisation which is why organisations make every possible effort to keep the employees happy and boost employee morale. Every organisation today takes several steps to improve employee engagement and make employees feel good about working in the organisation. The HR department has a huge role to play in ensuring that the employees in the organisation are happy and content.
The new age HR software has been designed keeping the employees in mind, as it offers several features to make it easier for employees to perform simple tasks with just a few clicks. Digital HRMS is an example of a software that puts the employees first. The employee self service portal of Digital HRMS is a testimony to the fact that the platform aims to simplify tasks for the employees and also increase transparency in the various HR processes.
The employee self service portal of Digital HRMS eliminates the need for paperwork for getting simple things done, such as applying for vouchers or business cards. All that the employee needs to do is login to the platform and fill in the required details to raise a request.
Given below are the key benefits of the employee self service portal of Digital HRMS.
1] Empowerment of the employees
One of the biggest benefits of employee self service portal is that it empowers employees to apply for leaves, apply for work from home, view working hours for the week or month, raise request for business cards and a lot more. This helps boost employee morale and also helps employees get simple things done faster, without involving the HR and other departments.
2] Adds meaning to enterprise mobility
Enterprise mobility is all about allowing employees to work from their own device, from any location. It allows employees the freedom to work on the go, and the employee self service portal adds more meaning because it gives employees the option to perform simple tasks on the go.
3] Reduces the workload of HR department
With so many employees in the organisations today, managing every little aspect of every employee is something that can take a toll on the time and efforts of the HR department. Delegating the simple tasks to the Employees themselves, through the employee self service portal, can be a win-win situation for both.
4] Prevents confusion and adds clarity
In the absence of an employee self service portal, it can be very confusing for the employees to keep a track on their leaves, working hours, attendance and so on. The portal makes it easy for the employees to get access to simple information like this, with just a few clicks. This can go a long way in preventing confusion and giving the next level of clarity to the employees.
So that was about the employee self service platform that brings in multiple benefits for the HR department, as well as the employees.