How HR Software is the Solution to Challenges Faced by Startups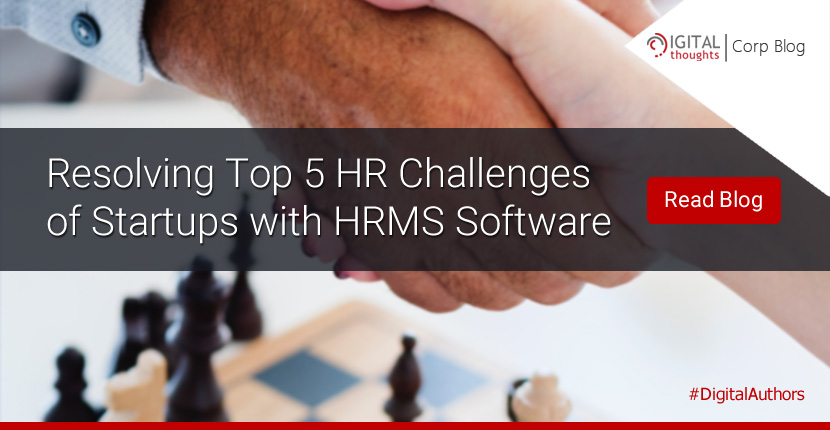 Did you know that according to the Bureau of Labor Statistics, 50 percent of small businesses fail within the first four years?
Pretty gloomy statistics, isn't it? Well, what it indicates is that a startup can be bogged down by several challenges and startups can face most of these challenges in the initial years after establishment.
Common Challenges Faced by Startups
Let us look at some of the most common challenges that enterprises face within those crucial initial years:
• Having to manage too many things at once.
• Finding bright minds to build a highly proficient team.
• Identifying and interacting with the target users effectively.
• Inability to focus on the key metrics that matter to the business.
• Inability to focus on the bigger picture.
• Inaccessibility to the resources required for extensive research and experimentation.

So, we see that the challenges are not just pertaining to one or two but multiple aspects of the startup business, including everyday operations, HR, management, marketing, analytics and strategy building, among others.
So, what is the solution? Well, every challenge is different and hence demands a different set of solutions.
Top 5 HR Challenges Startups Face
Here we shall focus on the human resources challenges that startups have to deal with. There can be many challenges, right from the bringing of talented minds on board to ensuring employee satisfaction. According to a study we conducted, the following graph represents the top 5 challenges –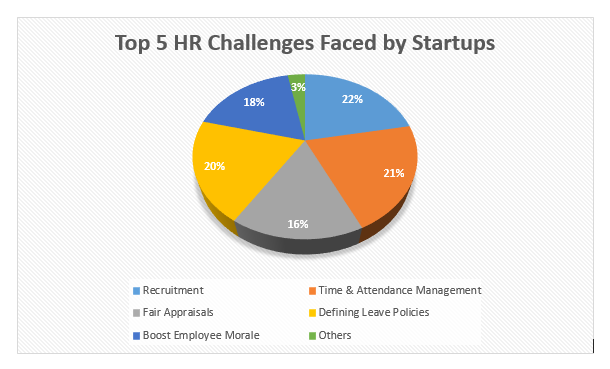 Now, let's have a look at what the graph tells us regarding the aspects of HR where startups are facing the biggest roadblocks:
1. 22% startups feel recruiting the best talent to build a strong team is the biggest challenge
2. 21% feel it is the effective management of time and attendance of employees
3. 20% find defining the leave policies to be the biggest challenge
4. 18% of startups say boosting employee morale is the biggest challenge
5. 16% believe it's the monitoring of employee performance for fair appraisals

The Solution is a HRMS Software
Yes, a HR software like
Digital HRMS
, developed by
The Digital Group
, is the answer to the challenges startups face when it comes to managing the human resources. Let's take a quick look at how it can help a startup overcome the challenges mentioned above.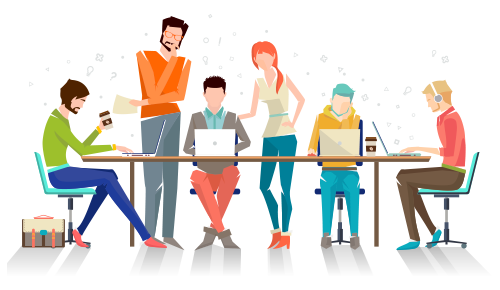 Source: https://bit.ly/2TYbCra

Challenge #1: Recruiting the best talent to build a strong team
The initial years are very important for a startup when it comes to building a strong team of skilled individuals with the right level of expertise needed to spearhead growth. However, recruiting the right people is a tough job in itself and here's where a HRMS software can help. The recruitment gateway offered by Digital HRMS and other HR software automate the recruitment process, making it simple, hassle-free and highly effective. The following are some of the features offered by a recruitment module.

• Resume parsing which automatically sifts through hundreds of resumes to extract important information, like name, profile applied for, experience, skillset, and more and sort them accordingly.
• Candidate referral makes it possible for employees to refer their friends, which is a quick way to reach out to good talent.
• Resume bank of candidates who applied for a position for easy reference in future, which makes urgent hiring possible.
• Integration of the HR software with the company careers page as well as various online job portals makes the process of job posting easy and quick.
Challenge #2: Regulating the time and attendance of employees
This is one of the biggest challenges faced by not just startups alone but every organization out there. It only gets more complex with the increase in the number of employees. Digital HRMS helps resolve this issue in the following ways:

• Allows management of the attendance of all employees with utmost accuracy and precision.
• Makes it easy to manage attendance of employees working in different shifts or across different geographical locations by integrating all the data at one centralized location.
• Allows the provision for employee attendance regularization.
• Generates automated attendance reports and allows the HR/Admin to export them in various formats.
• Integrates seamlessly with RFIDs and biometric access systems for real time access of data.

Challenge #3: Defining the leave policies
Every organization requires a customized set of leave policies, to cover employees working in different teams and different locations. Even the leave policies for employees under probation are usually different from that for confirmed employees. To avoid confusion, an automated HR software like Digital HRMS allows organizations the provision to define the following:
• Unique policies for leave limits
• Advanced leaves
• Intervening and suffix/prefix weekly offs
• Rules for prorating, encashment, carry forwarding, and lapses

Challenge #4: Boosting employee morale
A startup environment can be challenging and so focusing on making the employees happy and boosting employee morale is very important. There are so many ways a HRMS software can help boost employee morale by making the system more transparent and by allowing employees to perform certain tasks themselves.

• Allows employees to apply for leaves by simply logging in to the portal and even monitor the status of leave approvals.
• Generates automated leave reports and leave calendars for a specific period to make it easy for employees to plan their leaves.
• The Self Assessment feature allows employees to fill their appraisal form on the portal and also rate themselves on various parameters pertaining to their profile in the organization.
• Allows employees to apply for vouchers and other necessities and even drop a message to the HR Help Desk through the portal.
• Makes it possible for employees to get quick reimbursements for their travel expenses by applying through the HR software portal.

Challenge #5: Monitoring employee performance for fair appraisals
Every organization wants to ensure a fair appraisal for their employees and this applies to startups as well. Digital HRMS makes this easy in the following ways:
• Allows HR/Admin to configure the appraisal parameters for each employee.
• Allows configuration of appraisal permissions, employee mapping, initiation, closure and normalization.
• Allows designing performance assessment forms on the basis of competencies or KRAs or both.
• Allows creation of a dictionary of competencies under various categories like Job knowledge, Attendance, Planning and Organizing, and Team spirit, etc.

The Final Word:
So, you see that a HRMS software is indeed the solution that startups need to overcome the most common HR challenges. In addition to the ones we just saw, there are many other benefits that a HR software can offer. Do you have a story about how a HRMS software helped you overcome business challenges? Share your experience with our readers in the comment box below.