Say Goodbye to Challenges in Leave and Attendance Management with Digital HRMS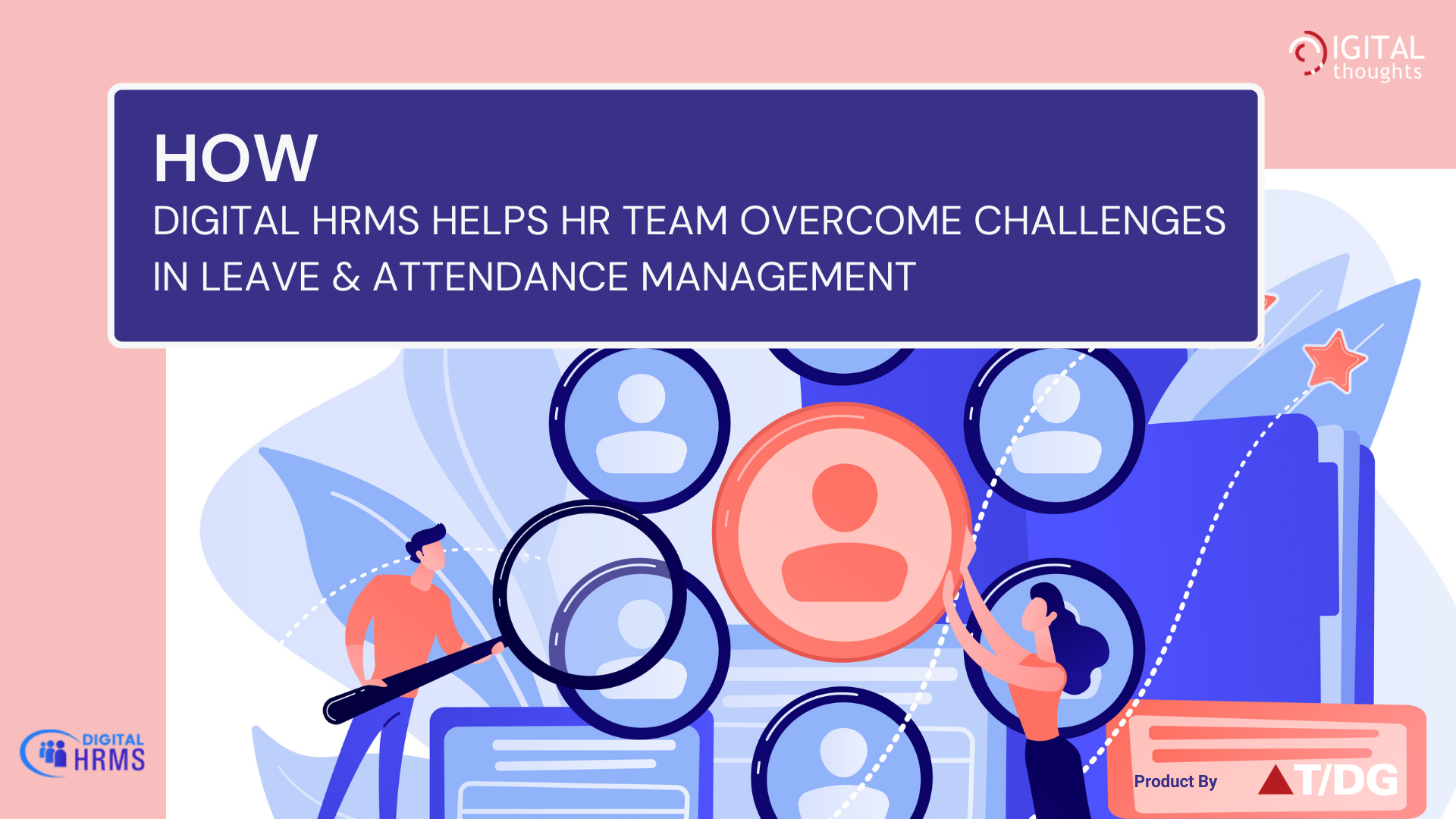 The HR department has multiple responsibilities and each one is essential for the welfare of the organisation and its employees. The management of employee leaves and attendance is one of the key functions of the HR department. What makes leave and attendance management all the more significant is the fact that it is this data that is used to calculate the employee payroll.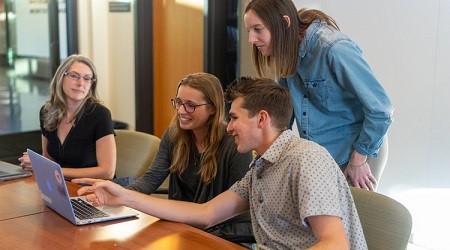 Even today, there are many enterprises that manage the leave and attendance of employees through a manual process. However, there are multiple challenges that the HR department faces when using a manual process for managing employee leaves.
Delay in approval of leave or work from home requests
Lack of awareness of leave policy among the employees
Problems in tracking attendance of remote employees
Difficulty in monitoring leaves of employees
Lack of access to basic tasks like leave application on the go
Lack of a plan to manage absenteeism
No provision for employees to keep a track on their leave history
Difficult for employees to plan leaves wisely
Employee absenteeism affecting Resource Management
Errors in leave and attendance affecting payroll
So, how can the HR department overcome these challenges?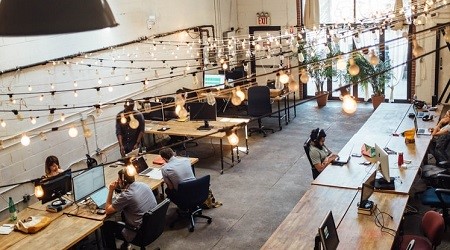 The solution comes in the form of an advanced HR software that automates every function of the HR department. An HR software offers multiple advantages and boosts HR efficiency and productivity to begin with.
Digital HRMS
is an example of an HR software that offers an advanced Leave and Attendance Management System.
Now get Full Access to Digital HRMS FREE for 90 Days. Start Your Trial today. Click Here.
The Leave and Attendance Management System of Digital HRMS helps the HR team overcome the challenges of the manual process. It ensures that there are no errors in the calculation of employee leaves, thus eliminating discrepancies in payroll. Here we shall look at the key features of the Leave and Attendance Management System of Digital HRMS.
Seamless integration with the existing Access Control System
Easy Attendance Regularization and Work from Home requests
Option to set up leave types as per company policy
Flexible Shift Management and leave credit rules
Customizable & comprehensive leave & attendance reports
Leave details and leave calendar visible on the Digital HRMS dashboard
Provision to apply leave directly from dashboard
Manager can view leave details of the employees in the team
Employee work hours visible on the Leave and Attendance dashboard
Do-it-Yourself employee portals
Detailed reports and email notifications
In addition to the features mentioned above, the Leave and Attendance Management System of Digital HRMS also offers a functionality to help manage attendance of remote employees. Once the employees log in, they can find the 'Check-In' and 'Check-Out' functionality through which they can record their working hours as well as break time even as they continue to work from home.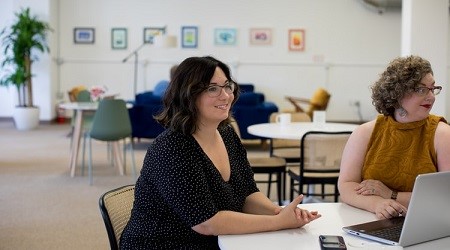 Want to discover more about how the Leave and Attendance Management module of Digital HRMS can help your HR team streamline management of employee leave, attendance and working hours?
Visit our website
www.digitalhrms.com
or drop us an email on
marketing@digitalhrms.com
and our team will get in touch with you. Now, get Full access to Digital HRMS Free for 90 Days. Available for Limited Period only. Stay connected with us on Social Media for all the latest updates.
https://www.facebook.com/DigitalHRMS/
https://twitter.com/DigitalHRMS
https://www.linkedin.com/showcase/18484661/admin/
Read:
What makes Cloud HR Software the Solution to HR Challenges